Cornelia Clark Fort was born February 5, 1919 in Nashville, Tennessee to parents Rufus Elijah and Louise Clark Fort.  Her father was a successful physician and businessman who had already made his fortune long before Cornelia was born.  In 1909 he married Louise Clark and together they raised their family at Fortland, a sprawling 365-acre estate.
Although the family was wealthy, Cornelia's father made sure his children weren't "spoiled rich kids", insisting that they attend public school in order "to know people and learn to get along with everybody," her brother Dudley said.  In school, Cornelia excelled in her favorite subjects of history, literature and English and loved to read – math and science she barely passed.  The family chauffeur, Epperson Bond, schooled her in Latin as he drove her to school (her father never learned to drive).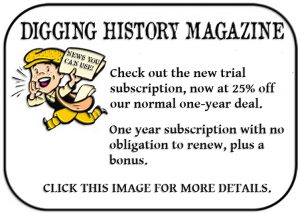 By the time she was thirteen years old, Cornelia was 5 feet, 10 inches tall which made social situations a bit awkward for her – she towered over her peers, male and female. Neither did she inherit her mother's social finesse and grace, being more fun-loving and carefree. Cornelia was enrolled in a finishing school in seventh grade, but she managed to cultivate her own circle of friends, eschewing the more popular sororities.
Her parents insisted on a very strict Southern upbringing. When Cornelia, age seventeen, wanted to join her girlfriends for a trip to Europe, her father sternly refused. Upon graduating high school, however, she began to exercise more individual freedom. She spent one year at a junior college in Philadelphia and then on to Sarah Lawrence, an all-female college. There she excelled and flourished – a friend would later remark that "she became self-confident because she was successful and happy at Sarah Lawrence."
As with most young ladies from wealthy Southern families, Cornelia made her official debut into Nashville society on December 29, 1939 while home on Christmas break during her senior year at Sarah Lawrence, perhaps reluctantly, according to her family. Southern women, after graduation, were expected to do all the "right things" like join the Junior League and other elite societies, all of which Cornelia did. Then she discovered flying.
Her friend Betty Rye was dating Jack Caldwell who was part-owner of a flying service. Cornelia had wanted to find out what it was like to fly and whether she would like it. After one flight, she was hooked. Caldwell remarked, "she just ate it up like it was jelly or something. She got up and didn't want to go back." Betty and Cornelia began their first lesson together, but Cornelia was the one who wanted more – Betty was finished with flying after one lesson.
Her father died on March 21, 1940 and one month later she flew her first solo flight. Given how stern her father was, her father might not have been comfortable with her choices. She was exhilarated after her first solo flight, but her mother was said to have been less than thrilled, remarking, "how very nice, dear. Now you won't have to do that again." Of course, given her enthusiasm and rebellious streak, Cornelia was not deterred – by June she had her private pilot's license.
With license in hand, she could fly anywhere she wanted in the United States – the first week she flew two thousand miles! She soon graduated from flying a Piper Cub to a Waco UPF7 which was larger and more powerful. Upon completion of that training, she received her commercial pilot's license which would allow her to instruct others. She became Tennessee's first female flight instructor on March 10, 1941.
Even though the United States had not yet entered World War II, President Roosevelt kept a wary eye on Adolph Hitler's mushrooming power, especially his air force. In response, the Civilian Pilots Training Program was established in 1940. One of the designated training sites was Massey Ransom Flying Service in Fort Collins, Colorado. You might guess that, of course, Cornelia applied for a job there and was hired.
Her mother again expressed her disapproval for her daughter's pursuits, however. She was mortified that Cornelia planned to drive across the country from Nashville to Colorado alone. Epperson Bond, the family chauffeur, accompanied her instead.
During her training in Colorado she flew sixteen hours a day for six months. In October of 1941, she took a job in Honolulu, Hawaii teaching defense workers, soldiers and sailors. She loved her job. Writing to her mother she said, "[I]f I leave here I will leave the best job that I can have (unless the national emergency creates a still better one), a very pleasant atmosphere, a good salary, but far the best of all are the planes I fly. Big and fast and better suited for advanced flying."
Two months after arriving in Hawaii she was an eyewitness to the horrors of Japan's sudden attack on Pearl Harbor. Cornelia penned an eyewitness account which later appeared in the July 1943 issue of Woman's Home Companion:
I knew I was going to join the Women's Auxiliary Ferry Squadron before the organization was a reality, before it had a name, before it was anything but a radical idea in the minds of a few men who believed that woman could fly airplanes. But I never knew it so surely as I did in Honolulu on December 7, 1941.
At dawn that morning I drove from Waikiki to the John Rogers Civilian airport right next to Pearl Harbor, where I was a civilian pilot instructor. Shortly after six-thirty I began landing and take-off practice with my regular student. Coming in just before the last landing, I looked casually around and saw a military plane coming directly toward me. I jerked the controls away from my student and jammed the throttle wide open to pull above the oncoming plane. He passed so close under us that our celluloid windows rattled violently and I looked down to see what kind of plane it was.
The painted red balls on the tops of the wings shone brightly in the sun. I looked again with complete and utter disbelief. Honolulu was familiar with the emblem of the Rising Sun on passenger ships but not on airplanes.
I looked quickly at Pearl Harbor and my spine tingled when I saw billowing black smoke. Still I thought hollowly it might be some kind of coincidence or maneuvers, it might be, it must be. For surely, dear God.
Then I looked way up and saw the formations of silver bombers riding in. Something detached itself from an airplane and came glistening down. My eyes followed it down, down and even with knowledge pounding in my mind, my heart turned convulsively when the bomb exploded in the middle of the harbor. I knew the air was not the place for my little baby airplane and I set about landing as quickly as ever I could. A few seconds later a shadow passed over me and simultaneously pullets splattered all around me.
Suddenly that little wedge of sky above Hickham Field and Pearl Harbor was the busiest fullest piece of sky I ever saw.
We counted anxiously as our little civilian planes came flying home to roost. Two never came back. They were washed ashore weeks later on the windward side of the island, bullet-riddled. Not a pretty way for the brave little yellow Cubs and their pilots to go down to death.
After the attack, there was no more need for civilian pilots in Hawaii – reluctantly, she had to leave. The only way to fly after returning home was to go back to work for the Civilian Pilots Training program. In September 1942, the Women's Auxiliary Ferrying Squadron (WAFS) was established. Cornelia received a telegram inviting her to report within twenty-four hours – she left immediately.
Mrs. Nancy Love had been appointed Senior Squadron Leader of the WAFS by the Secretary of War. Cornelia praised her qualifications, saying "[N]o better choice could have been made. First and most important she is a good pilot, has tremendous enthusiasm and belief in women pilots and did a wonderful job in helping us to be accepted on an equal status with men."
Cornelia had no illusions about the challenges she faced as a female pilot in the service of her country. She knew at that time in history there was no hope of replacing male pilots. She was content to play her part by ferrying trainers or delivering planes to military bases. Cornelia was proud to serve her country and it brought her satisfaction like nothing else she had ever experienced.
On March 21, 1943, three years after her father's death, Cornelia took off from San Diego along with seven other pilots (male and female) to deliver planes to Love Field in Dallas. A friend would later relate the events of that flight:
Some of [the male pilots[ began teasing [Cornelia] and then they began to pretend that they were fighter pilots. She was easy game for them, for she had never had any evasive training in military maneuvering. By the time they got to Texas, a few of the men has become too bold and were flying too close. A joke had become harassment.
One of the male pilots took his plane into a rolling dive, frightening Cornelia. She tried to evade him, but instead the two collided – his landing gear snapped off the top of her plane's left wing and peeled it back six feet. Cornelia's plane rolled, went into a dive and slammed into the ground. The plane did not catch fire, but the engine was buried two feet into the ground and Cornelia Fort had died. The crash occurred near Merkel, Texas.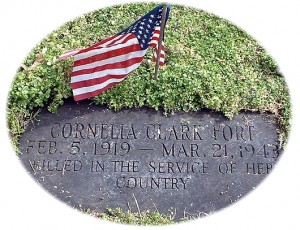 Her squadron leader wrote to Cornelia's mother: "My feeling about the loss of Cornelia is hard to put into words – I can only say that I miss her terribly, and loved her…If there can be any comforting thought, it is that she died as she wanted to – in an Army airplane, and in the service of her country." Although Cornelia was not to blame for the crash, the program was never the same. The WAFS was disbanded in 1944 and members were not eligible for benefits. Belatedly, in 1977 Congress did finally declare they were indeed part of the military.
Cornelia was only twenty-four years old when she died, a short life, but one well-lived. The final paragraph of the Woman's Home Companion article (which was published after her death and perhaps penned a short time before her death), summed up her passion:
I, for one, am profoundly grateful that my one talent, my only knowledge, flying, happens to be of use to my country when it is needed. That's all the luck I ever hope to have.
When I ran across Cornelia's story, I realized that her story was the basis of an excellent book I had just read, The All Girls Filling Station's Last Reunion, by Fannie Flagg. It's a great book and you can probably find it at your local library or online at Amazon ($6.49 Kindle) or Barnes and Noble ($6.49 Nook).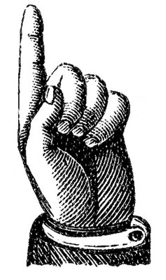 Did you enjoy this article?  Yes? Check out Digging History Magazine.  Since January 2018 new articles are published in a digital magazine (PDF) available by individual issue purchase or subscription (with three options).  Most issues run between 70-85 pages, filled with articles of interest to history-lovers and genealogists — it's all history, right? 🙂  No ads — just carefully-researched, well-written stories, complete with footnotes and sources.
Want to know more or try out a free issue? You can download either (or both) of the January-February 2019 and March-April 2019 issues here:  https://digging-history.com/free-samples/
Thanks for stopping by!