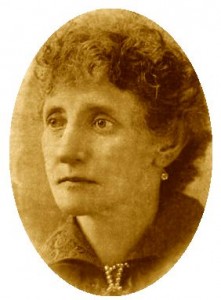 When she died in 1926 Sarah Jane Ames was hailed as one of Boone County, Illinois's "most virile, energetic, and withal most interesting citizens".1
She was born Sarah Jane Hannah in Montreal, Canada on December 4, 1843, and in 1854 migrated to Belvidere, Illinois with her parents (Thomas and Jane) and two brothers. Save for a few years she spent pioneering in South Dakota, Sarah remained in Boone County the remainder of her life.
NOTE: This article is being re-purposed and may be included in a future edition (or Special Edition) of Digging History Magazine. After January 1, 2018 it can also be purchased as an individual article. If interested, please subscribe to the blog (to the right of this post) and you will be notified when the new Digging History Magazine web site is launched.