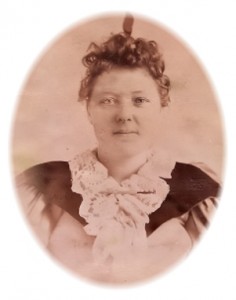 I ran across the name of Emma Daugherty Banister awhile back, along with claims she became the first female sheriff in the United States in August of 1918 after her husband John Banister, elected sheriff of Coleman County, Texas in 1914,  died in office.  I don't remember what prompted me to investigate the claim further, but investigate I did.  Here's what I found out.
I don't think Emma was the first female sheriff in the United States — as it turns out not even close.  The New York World certainly thought it a big deal, however, with the headline "Woman a Sheriff!".  By 1918 it wasn't unheard of – in fact had happened several times since the 1890's – despite the fact the women's suffrage movement had yet to win their years-long battle for equality.  A quick search at Newspapers.com confirms it.
This article is no longer available at this site.  However, it will be enhanced and published later in a future issue of Digging History Magazine, our new monthly digital publication available by individual purchase or subscription.  To see what the magazine is all about you can preview issues at our YouTube Channel.  Subscriptions are affordable, safe and easy to purchase and the best deal for getting your "history fix" every month.