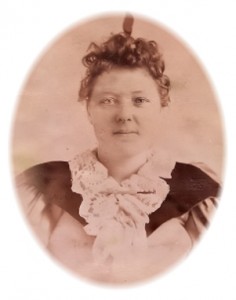 I ran across the name of Emma Daugherty Banister awhile back, along with claims she became the first female sheriff in the United States in August of 1918 after her husband John Banister, elected sheriff of Coleman County, Texas in 1914,  died in office.  I don't remember what prompted me to investigate the claim further, but investigate I did.  Here's what I found out.
I don't think Emma was the first female sheriff in the United States — as it turns out not even close.  The New York World certainly thought it a big deal, however, with the headline "Woman a Sheriff!".  By 1918 it wasn't unheard of – in fact had happened several times since the 1890's – despite the fact the women's suffrage movement had yet to win their years-long battle for equality.  A quick search at Newspapers.com confirms it.
Some of the stories I found were like Emma's – a sheriff's wife appointed to serve out the remainder of her husband's term. One woman had been serving as the de facto sheriff for several years because her husband wasn't physically able to perform his duties. Another – "a bewitchingly pretty woman sheriff" – was elected in Salt Lake County, Utah in 1897.
Looking through newspaper archives I found some interesting stories about female sheriffs. These accounts seemed to have been stirring the pot in favor of women's equality as early as the 1890's and spicing up the editorial pages.
Having found some interesting stories, I'm today beginning a series as part of Feisty Females about female sheriffs. I'm just beginning the research but expect to find some colorful stories to share, so stay tuned! Despite not actually being the first female sheriff in the United States, as several web sites and sources claim, Emma Daugherty Banister still merits a brief story.
Emma Daugherty Banister
She was born in Forney, Texas to parents Bailey and Martha Ann (Taylor) Daugherty on October 20, 1871. V.W. Grubbs, a Greenville, Texas attorney, described the town of Forney "as wild a set of people as could have been found in the State of Texas or anywhere else within the range of civilization."1 Grubbs had sown his wild oats there in younger days.
Bailey was murdered in 1877 and after Martha remarried Emma remained with her family for a time before moving to Goldthwaite to live with her uncle Lou Daugherty. Upon completion of her education she became a teacher.
On September 25, 1894 she married a widower named John R. Banister, former Texas Ranger and then employed as a special agent of the United States Treasury Department. His first wife had passed away in 1892 leaving him with four small children. Besides rearing his children Emma and John had five of their own and settled in Santa Anna.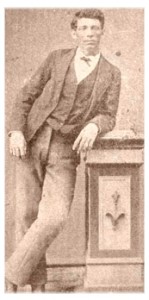 After John was elected sheriff of Coleman County in 1914 the family moved from their farm and lived on the first floor of the county jail. As John's office deputy Emma purchased supplies, kept her own house and prepared meals for both her family and the prisoners.
John died on August 1, 1918 and the county commissioners appointed Emma to finish out his term, causing quite a stir across the country. Newspapers seemed to have been absolutely bowled over by this woman described as coming from "a stock of westerners that does not know fear."2.
Emma efficiently ran the office and took on the normal everyday duties around the jail in addition to the duties she'd performed since John took office in 1914. After county commissioners offered to place her name on the November 1918 ballot, she declined having served out the final three months of John's term. She and her family eventually moved back to their farm in Santa Anna.
Emma never boasted nor sought any recognition for having served out her husband's term as sheriff, despite widespread news coverage at the time. She later worked in real estate and also derived a comfortable income from oil holdings. Emma died in Brownwood, Texas on June 4, 1956 and is buried in Santa Anna.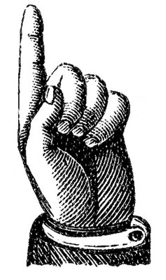 Did you enjoy this article?  Yes? Check out Digging History Magazine.  Since January 2018 new articles are published in a digital magazine (PDF) available by individual issue purchase or subscription (with three options).  Most issues run between 70-85 pages, filled with articles of interest to history-lovers and genealogists — it's all history, right? 🙂  No ads — just carefully-researched, well-written stories, complete with footnotes and sources.
Want to know more or try out a free issue? You can download either (or both) of the January-February 2019 and March-April 2019 issues here:  https://digging-history.com/free-samples/
Thanks for stopping by!