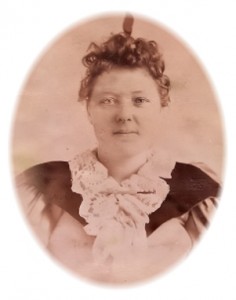 I ran across the name of Emma Daugherty Banister awhile back, along with claims she became the first female sheriff in the United States in August of 1918 after her husband John Banister, elected sheriff of Coleman County, Texas in 1914,  died in office.  I don't remember what prompted me to investigate the claim further, but investigate I did.  Here's what I found out.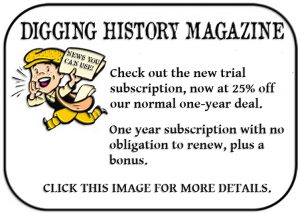 I don't think Emma was the first female sheriff in the United States — as it turns out not even close.  The New York World certainly thought it a big deal, however, with the headline "Woman a Sheriff!".  By 1918 it wasn't unheard of – in fact had happened several times since the 1890's – despite the fact the women's suffrage movement had yet to win their years-long battle for equality.  A quick search at Newspapers.com confirms it.
Did you enjoy this article snippet?  Want to know more? This article has been significantly updated with new research and published in the November-December 2019 issue of Digging History Magazine.  The magazine is on sale in the Digging History Magazine store and features these stories:
The Burr Conspiracy:  Treason or Prologue to War
Finding War of 1812 Records (and the stories behind them)
Sarah Connelly, I Feel Your Pain (Adventures in Research: 1812 Pension Records)
Essential Skills for Genealogical Research: Noticing Notices
Bullets, Battles and Bands:  The Role of Music in War
Feisty Female Sheriffs:  Who Was First?
The Dash:  Bigger Family: (A Bigger and Better Story)
Book reviews, research tips and more
Check out Digging History Magazine.  Since January 2018 new articles are published in a digital magazine (PDF) available by individual issue purchase or subscription (with three options).  Most issues run between 85-100+ pages, filled with articles of interest to history-lovers and genealogists — it's all history, right? 🙂  No ads — just carefully-researched, well-written stories, complete with footnotes and sources.
Want to know more or try out a free issue? You can download either (or both) of the January-February 2019 and March-April 2019 issues here:  https://digging-history.com/free-samples/
Thanks for stopping by!