Welcome Jamboree 2021 Attendees!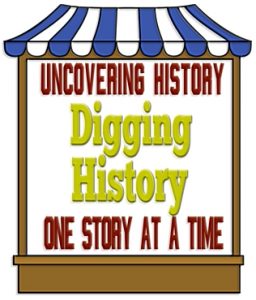 Thanks for stopping by our booth to see what we have to offer!  This is our first Jamboree and we're excited to be an exhibitor.  Here you'll find details regarding our show special and prize drawings.
Show Special
Digging History is pleased to offer attendees the opportunity (through June 13, 2021) to sign up for 15% off all services.  Our services include ancestral and historical research, newspaper research and custom-designed family history charts.  To learn more about our services check out this link — and be sure to take a look at the sample charts:  https://digging-history.com/services/.
To sign up, email me at seh@digging-history.com.  Please include "Jamboree 2021 Show Special" in the subject line.  In the email text provide your name and the service(s) you're interested in.  In return you will receive a 15% off coupon to use any time (no expiration date).
Prize Drawing
Digging History will hold random drawings throughout Jamboree 2021 (June 4-13) to give away a free one-year subscription to Digging History Magazine, a bi-monthly digital publication ("A Magazine of History and Genealogy").  Samples available here:  https://digging-history.com/free-samples/.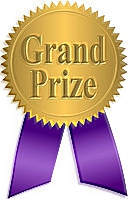 A GRAND PRIZE drawing will be held (Monday, June 14 at Noon CDT) for a FREE custom-designed family history chart!  These charts are stunning and no two are alike — a prize worth up to $350!  No expiration date — use it whenever you're ready to document all your hard work!
To enter all prize drawings, email me at seh@digging-history.com.  Include "Jamboree 2021 Prize Drawing" in the subject line and your name in the email text.  Good luck!
Digging History Magazine
Would you consider becoming a Digging History Magazine subscriber?  We have an ongoing special promotion, with yet another chance to win a custom-designed family history chart.  As you will see, magazine subscribers are entitled to 20% off all services, including charts.  Special Promotion details here:  https://digging-history.com/special-promotions/