July 8, 1898 was an eventful day in Skagway, Alaska.  A scoundrel by the name of Jefferson Randolph "Soapy" Smith met his untimely demise.  Soapy had been making a name (and not a good one) for himself for years from Texas to Colorado to Alaska.  Conduct a search at the Library of Congress' Chronicling America web site or at Newspapers.com and you will find hundreds of references to "Soapy Smith" from the early 1870's through the early 1920's.  To say he was notorious might be an understatement.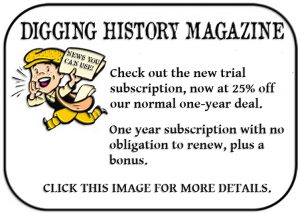 Jefferson Randolph Smith II was born in Coweta County, Georgia on November 2, 1860 to parents Jefferson Randolph and Emily (Edmundson) Smith, Sr.  His family was prosperous; his great-grandfather had owned one of the largest plantations in the area and his father was a lawyer.  As with so many Southern families their fortunes were depleted by the Civil War, so Jeff (as he liked to be called) and his family moved to Round Rock, Texas in 1876.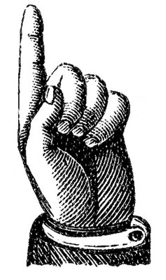 This article is no longer available for free at this site. It was re-written and enhanced, complete with footnotes and sources and has been published in the August 2018 issue of Digging History Magazine.  Should you prefer to purchase the article only, contact me for more information.
I invite you to check out Digging History Magazine.  Since January 2018 new articles are published in a digital magazine (PDF) available by individual issue purchase or subscription (with three options).  Most issues run between 70-85 pages, filled with articles of interest to history-lovers and genealogists — it's all history, right? 🙂  No ads — just carefully-researched, well-written stories, complete with footnotes and sources.
Want to know more or try out a free issue? You can download either (or both) of the January-February 2019 and March-April 2019 issues here:  https://digging-history.com/free-samples/
Thanks for stopping by!