Samuel Sixkiller was born circa 1842 in the Going Snake District (now Adair County, Oklahoma) of Indian Territory to parents Redbird and Permelia (Whaley) Sixkiller.  Samuel was of mixed blood Cherokee heritage, his father being the son a half-breed Cherokee mother and a full-blood Cherokee father.
As you might imagine, the Sixkiller surname is unique and believed to have its origins during a time when the Cherokee and Creek nations were at war.  A man, possibly a great grandfather to Samuel, was said to have killed six men before being killed himself.  He was thereafter called Sixkiller and the name was passed down to his descendants.  Sam's ancestors had been among those Native Americans removed from the southeastern part of the nation to reservations in the 1830's.
Sam was educated at the Baptist Mission, and when the Civil War broke out his father Redbird went north to join the Union. Sam, left behind to work on the family farm, decided to join the Confederate Army. After a time he deserted and made his way to Fort Gibson where his father was an artillery officer. Sam joined the Union Army and father and son served together until the end of the war.
On December 23, 1865, Sam married Fanny Foreman and the couple moved to Tahlequah, the capital of the Cherokee Nation. In 1876 he was appointed the High Sheriff of the Cherokee Nation and warden of the Cherokee National Prison. The Sixkillers were well represented in the Nation with his father's appointment to the Cherokee Nation Supreme Court.
In June of 1877, Sixkiller was confronting some troublemakers in Tahlequah when they turned and fired upon him. Sam fired back and killed Jeter Lester and was then charged with murder. The trial resulted in a hung jury and the case later turned over to the National Council. The Council found him not guilty, but Sam Sixkiller believed that his reputation had been tarnished. He and Fanny and their six children moved to the Creek Nation, settling in Muskogee.
In 1880 an agent for the Five Civilized Tribes created a force of thirty Indian police, calling themselves the Lighthorsemen. Sam was appointed as captain of the force, along with an appointment as a Deputy U.S. Marshal which would allow him to pursue outlaws in surrounding states. He also served as a special agent for the Missouri-Pacific Railroad (train robberies were frequent). Muskogee was one of the more dangerous places in the West and Sam Sixkiller surely had his hands full dealing with all kinds of lawlessness – bootlegging, cattle rustling, murders and train robberies.
The first man that Sam killed was a bootlegger from Missouri by the name of Copple. When Sam ordered him to surrender, Copple reached for his gun and Sam drew first and killed him. His most noted confrontation came in 1885.
In June of that year, William Cobb and Alex Cowan were en route to the post office at Fort Gibson when they were accosted by a band of rustlers and bootleggers led by Dick Glass. A gun battle ensued which left three of the outlaws dead and Cobb and Cowan seriously wounded. The rest of the gang rode away assuming their victims would soon die. Sam was called to investigate and found both men still alive, although Cobb died a few days later (Cowan recovered).
Sam trailed Dick Glass and Jim Johnson to the Chickasaw Nation near Colbert, set up an ambush and killed Glass and Johnson, who had drawn their guns first. The Muskogee Indian Journal reported that Dick Glass was gone – "He and a Companion Now [sic] Are Now Slowly Roasting." The "dead or alive" reward of $500 would be Captain Sixkiller's as soon as he applied for it a few days later.
With his aggressive and fearless approach to law enforcement, Sam Sixkiller surely made enemies – male and female, from rustlers and bootleggers to the prostitutes of the Hotel de Adams in Muskogee who would spit and scratch while resisting arrest.
In 1886 a man by the name of Black Hoyt was wounded by Sam in a Muskogee gun battle. Hoyt and a companion by the name of Nicholson were jailed, but Nicholson later escaped. Nicholson was staying with Dick Vann, and when the police arrived to arrest Nicholson, Vann held them off at gunpoint. A warrant was issued for Vann and he was arrested and jailed.
On December 24, 1886, Vann was released from jail. The Kansas City Star reported that Vann had been pardoned "out of the pen" by President Grover Cleveland. Vann met up with his brother-in-law Alf Cunningham. The two tried to purchase a gun (but instead stole one) and later became intoxicated. Around six o'clock that evening they encountered Captain Sixkiller, who was off-duty and unaware of the actions of Vann and Cunningham. The Indian Journal reported the events a few days later on December 29:
Up to this time it is presumed they had not thought of Sixkiller, but as they came up the street half crazed with liquor they were ready for the first person against whom they had a grudge, and Tom Kennard in particular. At the steps leading down from Turner & Byrne's porch they met Capt. Sixkiller, who was entirely unarmed. To make sure of their man in the darkness one called "Sam!" and on hearing his name the Captain stepped towards them and about four feet from the corner of the porch.
Dick was heard to say in the half crying voice he uses when mad "You'll never do that to me again," or words to that effect, when the shotgun in the hands of Alf was leveled at the Captain, who must have knocked it aside as the charge of fine shot it contained partly passed through his clothing and lodged in the gate of the lumber yard.
At the same instant Dick, who was positively identified by an eyewitness, fired in rapid succession four shots into Sixkiller, who staggered and fell on his hands and knees on the steps, when to make sure of his work Vann fired another shot into the body. A few heavy groans and all was over, the deed was done. The two men then ran half leisurely down Main street, turned the corner and passed the billiard hall and on out of town.
Citizens of Muskogee were meeting that night at the Methodist church to exchange gifts when they learned of Sam's murder. Their reaction was intense, feeling the loss of a friend and protector, according to Our Brother In Red. "No man did more to restore peace and order in the Territory, and especially in Muskogee, than did Capt. Sixkiller. . . As an officer, Capt. Sixkiller was brave and self-possessed in the face of danger. He was a terror to evil-doers."
The citizens of Muskogee gathered to draft a resolution expressing their sorrow at Sam Sixkiller's loss and pledged to raise funds for his widow and orphaned children. His funeral was held at the Methodist church the following Sunday morning. The Indian Journal reported that "the church could not contain the friends who gathered from nearly every part of the eastern portion of the Territory to attend the last rites. . . . [T]he procession which followed the remains to the grave was one of the largest ever gathered together in this section of the country."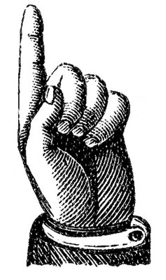 Did you enjoy this article?  Yes? Check out Digging History Magazine.  Since January 2018 new articles are published in a digital magazine (PDF) available by individual issue purchase or subscription (with three options).  Most issues run between 70-85 pages, filled with articles of interest to history-lovers and genealogists — it's all history, right? 🙂  No ads — just carefully-researched, well-written stories, complete with footnotes and sources.
Want to know more or try out a free issue? You can download either (or both) of the January-February 2019 and March-April 2019 issues here:  https://digging-history.com/free-samples/
Thanks for stopping by!