Lycurgus Dinsmore Bigger was born September 19, 1843 in Blue Ball, Warren County, Ohio to parents James and Elizabeth (McCandless) Bigger.  I wouldn't pretend to know the origin of his first name.  Lycurgus, however, is a common name in Greek mythology and in Greek the name is derived from "lycos urgos" or "he who keeps the wolves away."  Dinsmore is probably a family name as it was customary to give children middle names which were family names or surnames of ancestors.
I ran across this name when I was researching last week's Tombstone Tuesday article for Bigger Head. The history of Lycurgus Dinsmore Bigger presented a challenge to find meaningful (and accurate) information about his life. It does appear that at some point that either he decided to drop "Lycurgus" or there was someone else named "Dinsmore Bigger". I found a couple of books on the genealogies of the Loomis and Williams (wife's ancestors) families which included a brief record for Lycurgus and his family.
Lycurgus married Martha Caroline Loomis on March 1, 1876 in Emporia, Kansas. Martha was born to Stephen Perry and Mary Loomis in Denmark, Iowa on November 20, 1852 or 1853. Both genealogical records of Martha's family indicate that Lycurgus and Martha had eight children. Evidence suggests, however, that only five lived to adulthood. According to Descendants of Joseph Loomis in America, the children's names were:
Minnie
James Stephen
Charles Loomis
John Dinsmore
William Finlay
Lew E. (which I believe is "Lewellen" according to one census record)
Harry Lycurgus
Edward Pitzure
I found the shared gravestone of Lycurgus and Martha's first two children. Minnie was born in Colorado and that is consistent with the records of the Loomis genealogy. Probably after they were married in Kansas, the newlyweds moved to Colorado. Information provided at Find-A-Grave states that the gravestone inscription says Minnie was born in Mulu, Colorado – no such place that I know of, but I would guess it was probably somewhere in eastern Colorado. According to The Descendants of Veach Williams of Lebanon, Connecticut, published in 1887, Lycurgus was a stock dealer living in Emporia at the time of publication.
Minnie was born on March 28, 1877 and died two days later on March 30. James Stephen was born the following year on May 3, 1878 and died on August 30, just three and-a-half months old. The Find-A-Grave entry for both children indicates that Stephen Loomis (Martha's father) purchased the lot in Emporia's Maplewood Memorial Cemetery.
Their son Charles Loomis was born on May 22, 1879 in Emporia, according to 1938 immigration records (Canadian border crossing). By 1900 Lycurgus and his family had moved to Pasadena, Pasco, Florida where Lycurgus was a farmer. Son John Dinsmore is not listed so it appears he died before William Finlay was born in 1883. Lewellen, according to the 1900 census had been born "at sea" in January of 1887. Harry Lycurgus was born in Florida on September 10, 1889. Edward Pitzure, according to his World War I draft registration record, was born in Jacksonville, Florida on April 14, 1894.
In 1910 Lycurgus and Martha were still residing in Florida, although no children are listed. Edward would have only been approximately sixteen years old that year and presumably still living at home. According to the University of Kansas 1916-1917 Annual Catalog, Edward was enrolled as a freshman in Medical School and listed his hometown as Burlingame, although on June 5, 1917 he registered for the World War I draft in Emporia. His hometown of Burlingame is consistent with 1915 Kansas state census records which indicate Lycurgus and Martha had relocated there from Florida.
Their son William Finlay passed away in 1915 at the age of thirty-two in Wenatchee, Chelan, Washington, according to death records (no death certificate available, however). It doesn't appear that he ever married.
Immigration records (Canadian border crossing) indicate the Lycurgus, aged 75, returned to the United States on April 11, 1918 and was headed to Burlingame, Kansas which was then his hometown. Below Lycurgus' name on that record is someone listed as wife but it is hard to read, although it almost looks like "Emma", which may or may not be Martha.
After the 1910 census, the records (or lack thereof) for Lycurgus make it hard to piece together his remaining years since records for a Dinsmore Bigger begin to appear, who I strongly suspect might be for another person who happens to be named Dinsmore Bigger (and he lives in Ohio where Lycurgus was born, so perhaps they are related). For instance, in 1920 there is a Dinsmore Bigger, aged 80, living in Van Buren, Montgomery, Ohio with his daughter Emma, aged 50, and sister Martha, aged 73. I doubt that this is Lycurgus because the dates and a daughter named Emma don't match earlier records.
It appears, however, that Lycurgus died sometime between the last record I found (the immigration record) in 1918 and 1930, but I couldn't locate the record of his death. For the 1930 census Martha, who was then 78, was living in Franklin, Iowa with Edward who was married with children and employed as a dentist. According to the Kansas state census of 1925, Martha was not living with Edward at that time, which could indicate that Lycurgus was still living, but where is unknown to me. In 1940, Martha then age 87 was still living with Edward in Lisbon, Iowa, but I could find no death record.
Charles had lived for a time in Canada, which is indicated by his re-entry into the United States in 1938, and perhaps the record of Lycurgus re-entering the United States in 1918 after a visit to Canada. Charles passed away in December of 1958. I could find very few records for Lew E. (or Lewellen), but for the 1940 census he still listed his place of birth as "at sea" and that year he lived with his family in Franklin, Iowa and who, like Edward, was employed as a dentist. Perhaps at some time he and Edward had worked together in private practice. Harry passed away in 1981 in Illinois, and Edward passed away in Lisbon, Iowa in 1978.
So, today's article presented a challenge but still yielded some information about Lycurgus Dinsmore Bigger and his family. Martha's family genealogy was the most helpful in piecing together their lives and then following up with census, immigration and draft registration records. Still, it isn't a complete picture, but certainly indicative of the difficulty of historical and ancestry research when one hits a "wall" due to inconsistent, or simply a lack of, reliable information.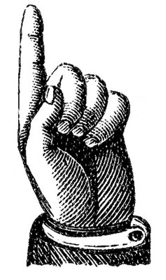 Did you enjoy this article?  Yes? Check out Digging History Magazine.  Since January 2018 new articles are published in a digital magazine (PDF) available by individual issue purchase or subscription (with three options).  Most issues run between 70-85 pages, filled with articles of interest to history-lovers and genealogists — it's all history, right? 🙂  No ads — just carefully-researched, well-written stories, complete with footnotes and sources.
Want to know more or try out a free issue? You can download either (or both) of the January-February 2019 and March-April 2019 issues here:  https://digging-history.com/free-samples/
Thanks for stopping by!