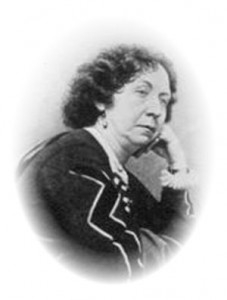 March is Women's History Month and what better way to kick it off than to highlight the accomplishments of first female newspaper columnist and highest paid nineteenth century newspaper writer Sara Payson Willis, a.k.a. "Fanny Fern".
Sara was born in Portland, Maine on July 9, 1811, the daughter of Nathaniel and Hannah (Parker) Willis.  Her parents had planned to name their fifth child after Reverend Edward Payson, pastor of Portland's Second Congregational Church (five years later they named a son after the reverend).  Instead, she was given the middle name of Payson.
NOTE: This article is being re-purposed and may be included in a future edition (or Special Edition) of Digging History Magazine. After January 1, 2018 it can also be purchased as an individual article. If interested, please subscribe to the blog (to the right of this post) and you will be notified when the new Digging History Magazine web site is launched.