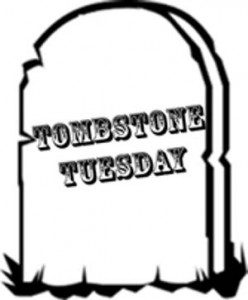 I came across this interesting person recently while researching the two-part series on Chedorlaomer "Lomer" Griffin (Part One, Part Two), who for many years was believed to have been born in 1759 when in fact he was born in 1772.  At the time of his death he was actually one hundred and six years old.  Lomer's obituary was published in 1878 around the country and several mentioned another centenarian, Christopher Mann of Independence, Missouri, who at the time was well over one hundred years old.
Christopher Mann was born on September 15, 1774 in Virginia, within a few miles of George Washington's homestead, to parents Jonas and Agnes (Williams) Mann.  Jonas, born in New Jersey and one of thirteen children, was the grandson of German immigrants.
This article is no longer available at this site.  However, it will be enhanced and published later in a future issue of Digging History Magazine, our new monthly digital publication available by individual purchase or subscription.  To see what the magazine is all about you can preview issues at our YouTube Channel.  Subscriptions are affordable, safe and easy to purchase and the best deal for getting your "history fix" every month.