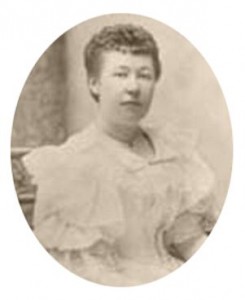 Lillian Heath was born in Burnett Junction, Wisconsin on December 29, 1865, the daughter of William and Calista Hunter Heath.  Her father later moved the family steadily west, first to Aplington, Iowa and in 1873 to Laramie, Wyoming.
The Transcontinental Railroad was completed in 1869 and William worked for the Union Pacific as a baggage handler.  In 1877 he moved the family a bit farther west in Wyoming to Rawlins where he worked as a decorator and a locomotive and house painter.
NOTE: Digging History is now a monthly digital (PDF) magazine.  This article will be included in a future edition of Digging History Magazine. Check out the latest issue here:  www.digginghistorymag.com or try a subscription here.