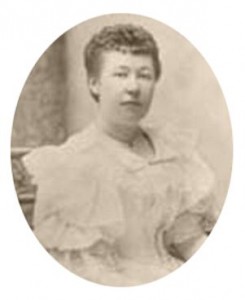 Lillian Heath was born in Burnett Junction, Wisconsin on December 29, 1865, the daughter of William and Calista Hunter Heath.  Her father later moved the family steadily west, first to Aplington, Iowa and in 1873 to Laramie, Wyoming.
The Transcontinental Railroad was completed in 1869 and William worked for the Union Pacific as a baggage handler.  In 1877 he moved the family a bit farther west in Wyoming to Rawlins where he worked as a decorator and a locomotive and house painter.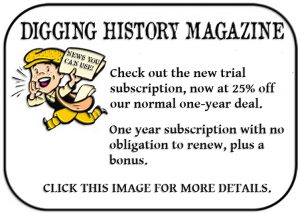 It's interesting that the Heath family chose Wyoming, historically the place of several "firsts" in women's history. In 1869, Wyoming Territory was the first place in the world, not just the United States, to grant women the right to vote. The legislature may have passed the legislation in order to have enough voters to pursue statehood, but when the United States Congress threatened to deny statehood because of their stance on women's rights those same lawmakers refused to back down.
A short time later, on February 17, 1870, Esther Hobart Morris (called the "Mother of Women's Suffrage in Wyoming) became the first woman appointed to serve as a justice of the peace. Following the legislature's actions in 1869, Louisa Swain became the first Wyoming woman to cast a vote in Laramie on September 6, 1870.
Years later Estelle R. Meyer became the first woman in the country to be elected to public office as Wyoming Superintendent of Public Instruction in 1894. In 1924, Nellie Taylor Ross became the country's first woman governor, taking office twenty days before "Ma" Ferguson of Texas. No wonder Wyoming is called the "Equality State". Lillian Heath joined this illustrious group of "first women" when she became Wyoming's first practicing female physician.
However, her path to becoming a physician didn't follow a traditional route. Perhaps her first exposure to science occurred in 1878 when the Draper Expedition came to Rawlins to observe the July 29 solar eclipse. Henry Draper and his wife brought with them Thomas Edison and stayed at the Rawlins House, the same hotel where Lillian and her family were living at the time. Lillian was invited to observe the eclipse and watched Edison perform experiments measuring the sun's heat with his new invention, a micro-tasimeter.
As a teenager, Lillian assisted her father's friend, railroad physician Dr. Thomas Maghee, who came to Rawlins periodically. William had also assisted Dr. Maghee, and after hearing her father's stories, Lillian became interested in medicine. Her first experiences involved assisting the doctor with obstetric cases, bullet wounds, amputations, and even plastic surgery.
Rawlins was a rough-and-tumble frontier town and Dr. Maghee always insisted when Lillian went out alone to see patients that she wear men's clothing and carry a revolver in her jacket. A sheepherder attempted suicide by shooting himself in the chin, blowing away most of his face. Lillian assisted Dr. Maghee as he performed over thirty surgeries to reconstruct the man's face. Together, Dr. Maghee and Lillian used skin from his forehead to construct a new nose. After all of that, however, the man still resented being alive and didn't like his nose.
Speaking of noses, one of Wyoming's most notorious outlaws, "Big Nose George" Parrott was shot to death in Rawlins in 1881. Dr. Maghee and another physician, Dr. Osborne, performed an autopsy, sawing off the top of his skull to get a look at his brain and perhaps ascertain a cause for his lawless behavior. The skull top was given to Lillian as a souvenir, who later used it for a doorstop. Osborne "pickled" Parrott's body in alcohol for dissection purposes and further study and later discarded it in an alley behind his house.
Nearly seventy years later, Parrott's whiskey barrel coffin was excavated by workmen in downtown Rawlins in 1950. They found bones and a skull with the top sawed off. One Rawlins pioneer recalled that Lillian had been given the top, and when her husband brought it to the County Coroner's office in 1950, the two pieces matched. The piece was donated to the Union Pacific Railroad's Historical Museum in Omaha and is now on display at the Carbon County Museum in Rawlins.
Accounts differ as to when Lillian completed her primary education in Rawlins – one source says 1886 and another 1888. Either way, she was over twenty years old when she graduated, but by that time she had been assisting Dr. Maghee for several years.
Although her mother disapproved, Lillian decided to pursue a medical degree with her father's encouragement. She attended the University of Colorado in Boulder for a year and then attended Keokuk Medical College of Physicians and Surgeons in Iowa. The medical school's term ran from October through March, the cool weather season, in order to ensure fresh cadavers for students to practice on. As only one of three women in the program, Lillian graduated at the age of twenty-seven in March of 1893.
Upon graduation she returned to Rawlins and set up her practice in the family home at 111 W. Cedar Street. Her practice was much like that of her mentor Dr. Maghee – delivering babies, treating bullet wounds and amputations, and perhaps some plastic surgery (she was experienced, after all!).
However, just because she was a skilled physician didn't necessarily mean she was accepted. Lillian would later recall in a 1961 interview how she was treated. "Men folks received me cordially. Women were just as catty as they could be." One woman wanted Lillian to treat her, but because she was a woman refused to pay for the services.
In 1895 she attended the American Medical Association convention in Denver, the only woman in attendance. While attending summer medical clinics she modeled clothing at Denver's Daniel and Fisher French Room in her spare time.
She eventually gained the trust of her patients and often took a wagon or rode her horse several miles to take care of them. She married Louis J. Nelson on October 24, 1898 at the age of thirty-three. A painter and decorator, Louis had served in the Spanish-American War and also as a member of President McKinley's honor guard.
After practicing only fifteen years Lillian retired around 1909, although according to her obituary, she had "an unfailing interest in medical matters, and throughout nearly all of her life maintained an active and alert interest in the social and civic affairs of the community." After her retirement, Louis and Lillian ran the Ben-Mar Hotel in Lamar, Colorado before returning to Rawlins around 1911.
Her father passed away in 1911 and her mother in 1930. She and Louis lived in the family home on Cedar Street. Lillian kept her license current and in 1940 was enumerated as "M.D. – Private Practitioner" at the age of seventy-four.
She remained active, even in retirement, flying to Denver in 1955 to inspect hospitals there. The Denver Post reported that she wanted to "see some surgery – any kind, but I prefer to see obstetrics." She read six newspapers daily and in 1961 she and Louis celebrated their sixty-third wedding anniversary in Rawlins.
Dr. Lillian Heath Nelson died on August 5, 1962 at the age of ninety-six in Rawlins Memorial Hospital after sustaining a broken hip. Much-revered, she received several honors through the years for her work as Wyoming's first female physician.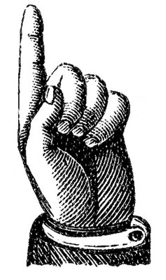 Did you enjoy this article?  Yes? Check out Digging History Magazine.  Since January 2018 new articles are published in a digital magazine (PDF) available by individual issue purchase or subscription (with three options).  Most issues run between 70-85 pages, filled with articles of interest to history-lovers and genealogists — it's all history, right? 🙂  No ads — just carefully-researched, well-written stories, complete with footnotes and sources.
Want to know more or try out a free issue? You can download either (or both) of the January-February 2019 and March-April 2019 issues here:  https://digging-history.com/free-samples/
Thanks for stopping by!