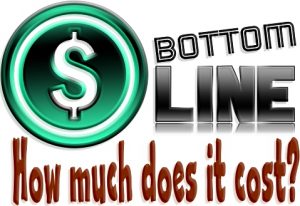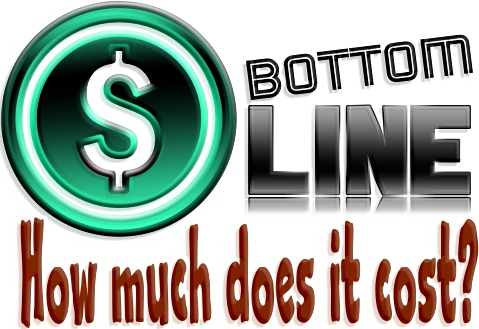 Since I've been doing quite a bit of "charting" lately I now have a better idea of how to set up pricing.  I hope this provides clearer answers to the inquiries folks have made regarding pricing, allowing potential clients to begin budgeting for their project.
A "canvas", which entails filling in as much as possible (name, pictures, birth/death/marriage dates, and so on), is first created.  The cost for the basic canvas is due at the time the project is started, based on the number of generations (see the table below) which will be displayed in the base canvas.  The price assumes client has scanned photos to use. The cost for the remaining artwork (see below) will either be due upon completion or you may arrange a payment schedule.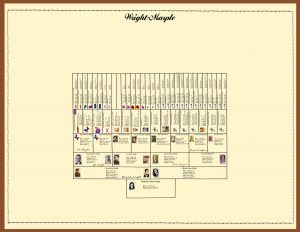 Canvas Pricing
Please note these base prices are quoted by assuming the client has pictures either scanned and ready to use or available on their family tree at Ancestry, Family Search, My Heritage, etc.  Client should also have available all names with birth/death/marriage dates (where available).  Note:  There will be an additional charge for scanning pictures (estimates available upon request) above and beyond the base price.
Chart Customization
After the basic canvas is created each chart is enhanced with items of historical significance (photos, news clippings, cattle brands, maps, Bible records, land records — anything which highlights one's family history and might be a "conversation starter").  For instance, if you have any ancestor who signed the Declaration of Independence, you would want to include his signature.
After the basic canvas is created, pricing is based on an hourly rate of $25 and usually takes a minimum of 6-10 additional hours to complete.  The hourly rate of $25 covers design as well as any additional research which might be required to find items and information.  Of course, the more items and information the client has already gathered and prepared, the lower the cost of customization.
Please note:  Texas residents are charged 8.25% sales tax on all services (canvas and customization).
Want to save 20% on charts (or maybe even win a free chart)?  Digging History Magazine is offering a special promotion:  https://digging-history.com/special-promotions/.
To view more chart samples:  https://digging-history.com/charts/.  Questions?  Contact me directly:  seh@digging-history.com.