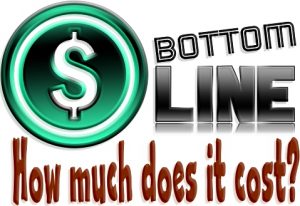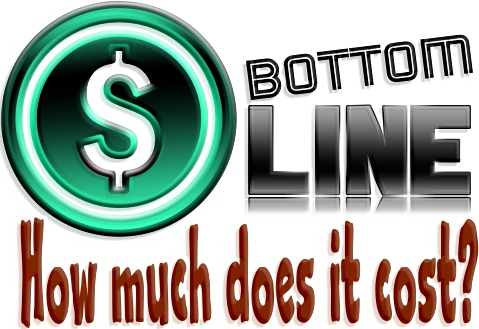 I wear many hats — publishing (writing, editing and graphic design) Digging History Magazine, researching family history for clients (and myself!) and helping clients preserve their research by creating custom-designed family history charts.
When I display my charts at conferences (or share this link: https://digging-history.com/charts/), people are awed at how stunning they look.  Then, they want to know how much it costs to have their very own chart designed.  They really want it, but like most anything related to dedicated genealogical research, it costs something.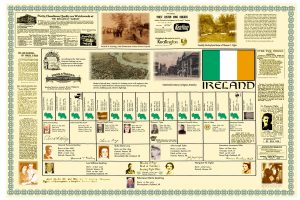 I always have a hard time answering that question.  I don't mean to waffle — it's just that the cost is dependent on how much history is being documented (I charge by the hour).  Another factor — I always start with the same blank "canvas", but each chart is unique by design because each client's family history is different.  I absolutely LOVE doing these charts!  I learn a lot of history, sometimes picking up stories I might tell in the pages of Digging History Magazine someday.  I wish I could do them for free, but a girl's gotta eat and pay bills!
That being said, prices normally range anywhere from $300 to $350, with some going a bit over due to content and/or extra research required to ensure dates, names, etc. are accurate.  Most charts depict at least 6 or 7 generations, while in some cases I can depict as many as 9 generations (includes children, grandchildren and maybe grandchildren).  Just so you know — not everyone fills up each and every box on their chart.  It still makes a stunning chart, and if you later discover who your third great grandmother was, we can update and reprint.
Like I said, I wish I could do them for free, but that's neither wise nor feasible.   If you really, really want a chart, however, we can always budget it out with an automatic monthly payment until the project is complete.  You choose the amount and time table.
OR
You can check out this special promotion which ends on February 14 — a chance to win your very own custom-designed family history chart:  https://digging-history.com/special-promotions/
I hope you'll check out the Special Promotion (hurry  …. it won't be long until it expires!).  If you have questions, please feel free to contact me at seh@digging-history.com.
Sharon Hall, Publisher & Editor, Digging History Magazine