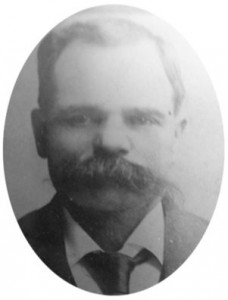 I came across the story of this New Mexico pioneer while researching a ghost town article.  In 1991, the Roswell Daily Record called his family one of Roswell's oldest and largest.  Since the late 1870's several generations of this family have lived and thrived in the Pecos River Valley, and it all began with Martin Van Buren Corn.
Martin Van Buren Corn was born on October 16, 1841 in North Carolina to parents John Roland and Elizabeth Corn.  The family migrated to Georgia and later to Kerr County, Texas.  Martin, his younger brother Robert and father John were conscripted to serve the Confederacy in 1862.  Robert and John served in Kerr County's 3rd Frontier Texas Cavalry, while John served as a private in Company E of the 36th Texas Cavalry.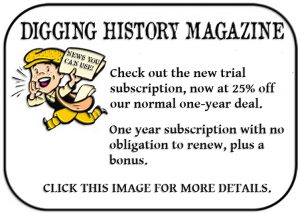 John and Robert died of disease in June of 1864 and when the war was over Martin returned to Kerr County and married Mary Jane Hampton, widow of fellow Confederate soldier Jim Hampton, on April 13, 1867. Her son Jim was born in 1862 and raised as Martin's son. To their marriage were born nine more children, eight living to adulthood: Mary Elizabeth (1868); Arminta (1869); Zilpha (died in infancy); John Roland (1873); Robert (1875); Martin Van Buren (1876); Eva Rosetta (1877); Sarah (1878) and George Washington (1882).
Martin left Kerrville and migrated to New Mexico, looking for plenty of land and room to accommodate his growing family. They traveled in a caravan of six covered wagons with a few other families, five hundred head of cattle and one hundred horses. Before starting their journey west the family had their first tin-type picture taken.
According to Martin's oldest daughter Mary the family originally planned to migrate to Salt River, Arizona after an uncle sent back glowing reports of rich farm land. Their journey would be long with plenty of potential perils as settlers more often than not encountered Indian treachery along the way. Martin, however, had prepared in advance by appointing bosses to watch over his cattle and horses.
After making the journey safely across the Staked Plains the caravan traveled along the Pecos River until they came to a small settlement called Seven Rivers. What they saw was thousands of acres of land with plenty of irrigation, so instead of continuing on to Arizona Territory Martin decided to explore the area. He left some of his men in charge of the women and children and took a group of men with him.
Unfortunately, some of the men left behind began quarreling and Ike Teeters was killed and buried in the small Seven Rivers cemetery. Neverthless, the decision was made to remain in the area after Martin returned. The group settled about six miles east of Roswell and the men set about to begin building a dam and irrigation ditch system. At the time Roswell consisted of two buildings, one a combined store and post office and the other a hotel.
Martin and the other men labored through the fall and harshly cold winter, finishing in time to begin planting crops in the spring. Since there was little or no timber, sod houses were erected while they waited for the first crops to come in.
Later, in 1890, another rancher by the name of John Chisum approached Martin and offered to procure some trees to plant along the ditch system if Martin would plant them. Chisum sent two ox wagons to Alpine, Texas which returned with cottonwood and willow trees. Martin had also planted several acres of apple trees and later garnered prizes and blue ribbons for his garden crops and his family cared for the trees planted along the river.
By 1881 the children of Martin and Mary Jane Corn attended school three miles east of Roswell. Nine months after giving birth to her son George, Mary passed away on May 25, 1883. Three years later on October 14, 1886, forty-five year-old Martin married sixteen year-old Julia McVicker. To their marriage was born eleven children: Minne Catherine (1887); Anna May (1890); Wade Hampton (1892); Lee Berry (1894); Charles Schriner (1896); Jesse William (1898); Roe Alfred (1901); Clarence Ray (1903); Herbert Milton (1906); Poe (1909) and Lillian Caroline (1913).
In 1893 Martin sold the original property to J.J. Hagerman and the following year established his new ranch called "Eden Valley" twenty miles north of Roswell. There he lived the remainder of his life until his death on September 30, 1915. He was buried on the property near his ranch home.
Besides becoming a successful farmer and rancher, Martin Corn and his family helped settle Chaves County and to this day his descendants remain a part of the community. He was acquainted with Pat Garrett, the lawman who eventually hunted down and killed outlaw Billy the Kid. In fact, Garrett was contracted to make the adobe and walls for the Corn's first family home.
The infamous Lincoln County War had been waged in 1878 before Corn's arrival in 1879 and Seven Rivers was a known hangout for outlaws. Stop by tomorrow for a little Seven Rivers history.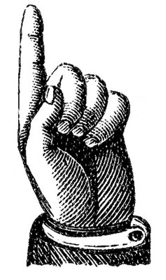 Did you enjoy this article?  Yes? Check out Digging History Magazine.  Since January 2018 new articles are published in a digital magazine (PDF) available by individual issue purchase or subscription (with three options).  Most issues run between 70-85 pages, filled with articles of interest to history-lovers and genealogists — it's all history, right? 🙂  No ads — just carefully-researched, well-written stories, complete with footnotes and sources.
Want to know more or try out a free issue? You can download either (or both) of the January-February 2019 and March-April 2019 issues here:  https://digging-history.com/free-samples/
Thanks for stopping by!