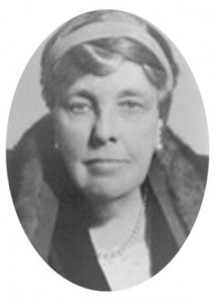 Today's feisty female, Theodate Pope Riddle, dared to be different.  She was born at the stroke of midnight on  February 2 (or 3), 1867 in Salem, Ohio to well-to-do parents Alfred Atmore and Ada Lunette (Brooks) Pope.  Her birth name was Effie Brooks, but despising it so much and refusing to answer to it, at the age of nineteen she changed it to her grandmother's first name (Theodate Stackpole).  In part, she chose the name to honor her grandmother's strong "belief in the Quaker principle of emphasizing the spiritual over the material."1
Her family lived on Euclid Avenue in Cleveland, also known as "Millionaires' Row", but she wanted nothing to do with the path young women born to wealth were expected to travel from debutante to society matron. Alfred and Ada were so busy with their lives – he as an iron tycoon and she as a societal matron – that there was scarcely any family time together. Theodate once wrote that she had no memory of ever sitting on her mother's lap.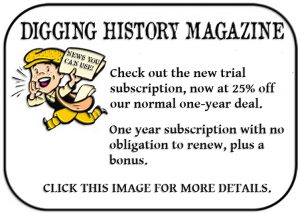 Perhaps it was her education at Miss Porter's School in Farmington, Connecticut that sparked a desire to step away from the societal norms of the day. Her parents sent her there, no doubt expecting her to return to Cleveland and take her proper place in society. Sarah Porter founded her school in 1843 with only eighteen students, growing to prominence as more parents sent their daughters to receive a progressive education. Of course, young women were still expected to someday take their proper place in society and wives and mothers – that was tradition.
The school's curriculum went beyond the traditional, however, and offered such courses as Latin, French, German, trigonometry, astronomy, geology, chemistry and more. Each student was allowed to select the courses that best met her needs and talents. Participation in the arts and physical exercise were also emphasized.
After graduating from Miss Porter's School, Theodate traveled abroad through Europe in 1888 and actually began to have a closer relationship with her father. Her father, an art collector, took her to galleries, searching for paintings to add to his collection. Theodate was not impressed with Paris, however, but loved the English countryside and the country homes. From the age of ten she had sketched plans for homes and dreamed of one day designing and building her own farmhouse.
The tour of Europe brought father and daughter closer together and Alfred was the one who suggested she consider a career in architecture. However, at the time architecture wasn't a field open to women. Never mind that – Theodate returned home and created her own architectural education by hiring private tutors from Princeton's art department.
With her father's blessing, she purchased a house on forty-two acres in Farmington. She restored the house, an eighteenth century cottage, and named it "The O'Rourkery". Alfred planned to retire in Farmington and wanted a house built where he could display his art collection, an impressive one that included works by Monet, Whistler and Degas. Her father suggested she design the house under the supervision of an architectural firm.
Theodate, being the strong-willed young woman she was, acquiesced to her father's suggestion – with a twist. Her father suggested a firm and she wrote to the founding partner of McKim, Mead & White, William Rutherford Mead. In no uncertain terms she declared her intention to use her own plans and make her own decisions – the house would be a "Pope house" rather than a McKim, Mead & White-designed house.
It was an exhausting project for an apprentice but paved the way for a successful career path as a practicing architect. By 1910 she was fully accredited – the first female architect licensed in Connecticut. Three years later Alfred died and Theodate determined someday to build a boys preparatory school in his honor.
The campus would look like a quaint New England town with shops, town hall, post office and a working farm. The curriculum would emphasize character-building and students required to perform community service. Her most ambitious project had been completed earlier when the Westover School for Girls was established in Middlebury, Connecticut in 1909. The school's architecture is still highly regarded, even today.
Even though she had become a seasoned and successful professional there were still those who refused to accept her as a female architect. In 1914 she was to be featured in a book honoring prominent New York architects. The publisher, however, upon learning that Theodate was a woman's name, refused to include her photograph. In addition, her work had left her physically and emotionally depleted, slipping into one of her periodic bouts with depression.
A trip abroad was in order and on May 1, 1915, Theodate boarded a ship in New York with her companion and friend, Edwin Friend, and her maid Emily Robinson. It turned out to be a fateful journey for many, however, as the RMS Lusitania was torpedoed and sunk by a German U-20 submarine off the coast of Ireland on May 7. Almost twelve hundred people lost their lives, most dying by drowning or hypothermia – Theodate, however, was one of the survivors.
Passengers had been awakened at 5:30 a.m. on the 6th to see crew members running emergency drills. Although the voyage had been largely uneventful to that point, there was an uneasiness which hung over it all. On the morning of the scheduled departure an ominous notice had appeared on the shipping pages of various New York City newspapers. The German Embassy reminded readers about the war zone (World War I was in full swing in Europe by this time, although the United States had not yet joined their allies), cautioning that "vessels flying the flag of Great Britain, or of any of her allies, are liable to destruction." Traveling on one of these ships was to be undertaken at one's own risk.
No specific ship was named but the notice was positioned next to an advertisement for one of Cunard's most luxurious liners at the time, the Lusitania. Several passengers no doubt had read the morning newspaper, and the veiled threat became a popular topic of conversation once the ship sailed. Theodate was convinced the Germans intended to target the Lusitania, but also believed that, like many ocean liners during that volatile time, would be convoyed to safety by the British navy.
Theodate and Edwin were lunching on the 7th with another party and one guest at the table jokingly remarked after ice cream was served that "he would hate to have a torpedo get him before he ate it."2 Theodate and Edwin exited the dining room to the tune of The Blue Danube and began a stroll together on the B Deck promenade. Turning a corner, they heard a "dull explosion", water and timbers flew past and Edwin struck his fist with his other hand and exclaimed, "By Jove, they've got us!"
They immediately ran inside but were thrown against a wall as the ship began listing starboard. Having previously agreed to meet friends on the Boat Deck portside in case of an emergency, Theodate and Edwin headed that way. The deck was crowded, time was running out and finding a good place to jump from was difficult. They saw a lifeboat which was rapidly filling, and although Edwin urged his friend to get in without him, she refused because there were other women still in need of rescue.
LusitaniaThey came upon Emily the maid and decided instead to locate life jackets. They found three and quickly tied them on, but the ship was going down so quickly it was time to jump. Theodate urged Edwin to jump first; she and Emily waited until he resurfaced before making their own. Immediately upon reaching the water, Theodate found herself sinking between the two decks and wondering if in her life she had "made good."
Opening her eyes, she saw the lifeboat's keel just above her, but hit her head which temporarily affected her vision. She surfaced and saw a "hundred of frantic, screaming, shouting humans in this grey and watery inferno." A man without a life jacket panicked and jumped on her shoulders for flotation and she pleaded with him to stop. He let go and then Theodate lost consciousness and went back under.
After re-surfacing and regaining consciousness she saw people at a distance from her and looked around for Edwin – he was nowhere in sight. Theodate headed toward a stray oar, thinking the scene "too horrible to be true" and lost consciousness again. That evening she was found by a trawler and fished out with boat hooks, laid on the deck, presumed dead. A fellow passenger, Belle Naish, spotted her and couldn't believe her friend was dead. Belle asked the crew to provide resuscitation and after two hours her breathing returned to normal. It wasn't until about 10:30 p.m. that Theodate realized what had happened and she was safe. At this point, however, she had no recollection of the day's events.
She was taken to a "third-rate" hotel, as she recollected it later, to receive care. Theodate, still worried over Edwin's fate, could not sleep. Another passenger later searched for him but to no avail. As a result of the shock of Edwin's apparent death, her hair began to fall out. Theodate recovered and rewarded Belle with a pension life in gratitude for saving her life.
All her life Theodate considered herself a fiercely independent woman, a suffragist, and not particularly enamored with the idea of marriage. However, on May 6, 1916 she married a former Russian ambassador, John Wallace Riddle. She resumed her architectural career, and in 1920 purchased land to build the boys school which would honor her father, naming it Avon Old Farms. That project, with its unusual building design and progressive curriculum, would occupy her time for years to come.
The school closed during World War II and converted to Old Farms Convalescent Hospital for blinded Army veterans. In 1947 the school reopened, and today, as is the case with the Westover School, still a highly regarded architectural work. She and her husband traveled extensively and moved to Argentina for a time while he served as an ambassador.
The home she had designed and built for her parents became the Hill-Stead Museum, a public facility housing an exquisite art collection, as stipulated in her will. Theodate Pope Riddle died on August 30, 1946 at her home in Farmington. Although she had no children of her own, she left behind a legacy of education, as well as art and stunning architecture, to future generations.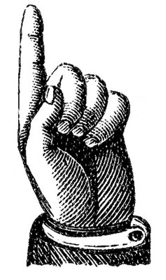 Did you enjoy this article?  Yes? Check out Digging History Magazine.  Since January 2018 new articles are published in a digital magazine (PDF) available by individual issue purchase or subscription (with three options).  Most issues run between 70-85 pages, filled with articles of interest to history-lovers and genealogists — it's all history, right? 🙂  No ads — just carefully-researched, well-written stories, complete with footnotes and sources.
Want to know more or try out a free issue? You can download either (or both) of the January-February 2019 and March-April 2019 issues here:  https://digging-history.com/free-samples/
Thanks for stopping by!