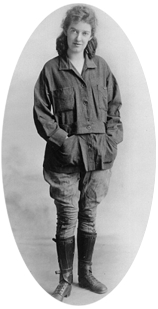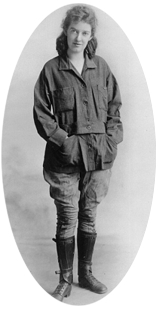 When Amelia Earhart wanted to learn how to fly an airplane, the deal she struck with her parents required she be taught by a woman pilot.  That pilot, Neta Snook, was a woman of many "firsts" – one of the first female aviators, she was the first woman accepted into a flying school, the first to run a commercial airfield and the first woman to run her own aviation business.
Mary Anita "Neta" Snook was born in Mount Carroll, Illinois on February 14, 1896 to parents Floyd and Adella Snook.  At an early age Neta was fascinated with machinery and shared her father's love of automobiles.  Her father allowed her to sit on his lap at the age of four and steer his Stanley Steamer and taught her the inner workings of the car as well.
This article is no longer available for free at this site. It was re-written and enhanced (11-page article), complete with footnotes and sources and has been published in the November 2018 issue of Digging History Magazine.  Should you prefer to purchase the article only, contact me for more information.  This issue featured several articles on World War I, the Great War, including:  "Mining Genealogical Gold:  Finding Records of the Great War (and the stories behind them)", "Rolling Up Their Sleeves:  World War I and the Road to Suffrage", "Pandemic! On the Home Front:  Blue as Huckleberries and Spitting Blood" and more).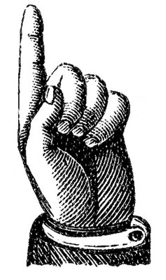 I invite you to check out Digging History Magazine.  Since January 2018 new articles are published in a digital magazine (PDF) available by individual issue purchase or subscription (with three options).  Most issues run between 70-85 pages, filled with articles of interest to history-lovers and genealogists — it's all history, right? 🙂  No ads — just carefully-researched, well-written stories, complete with footnotes and sources.
Want to know more or try out a free issue?  That's easy if you have a minute or two.  Here are the options (choose one):
Scroll up to the upper right-hand corner of this page, provide your email to subscribe to the blog and a free issue will soon be on its way to your inbox.
A free article index of issues is available in the magazine store, providing a brief synopsis of every article published in 2018.  Note:  You will have to create an account to obtain the free index (don't worry — it's easy!).
Contact me directly and request either a free issue and/or the free article index.  Happy to provide!
Thanks for stopping by!