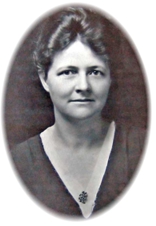 Today's article closes out the month of February, also known as Black History Month, with a story about an anti-lynching activist Southern white woman, Jessie Daniel Ames.  She was also the founder of the Texas League of Women Voters in 1919 and served as its first president, believing that it was the role of various women's organizations to help solve the country's racial problems.
Jessie Harriet Daniel was born on November 2, 1883 in Palestine, Texas to parents James and Laura Daniel.  Her father was a railroad worker, and after the family moved to Georgetown in 1893 Jessie enrolled in the Ladies' Annex at Southwestern University at the age of thirteen.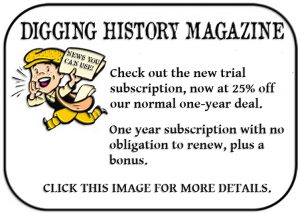 The Ladies' Annex opened in 1889 and was a self-contained boarding and classroom facility, according to Southwestern University. Following the Civil War, the so-called separate-but-equal doctrine was applied not only to address racial equality but equal opportunities regardless of gender. Essentially, the university was required to provide separate living quarters for women who wanted to pursue an education.
The facilities included living quarters, an art studio, a chapel, a gym and meeting rooms for three sororities and two literary societies. The proximity of these buildings to the main campus was planned so that the distance for either male or female students would be fairly equal, thus allowing all students to access the school's main facilities easily.
Jessie graduated with a Bachelor of Arts degree in 1902 and then relocated to Laredo with her family. In June of 1905 she married Roger Post Ames, an Army surgeon and associate of Walter Reed. Together they had a son and two daughters, yet spent much of their married life living apart. Ames worked in Central America fighting yellow fever, while Jessie remained in the States. According to Dan Utley of Austin, the couple experienced difficulties in their marriage and his family never accepted Jessie (read Utley's interesting narrative here).
In 1914, Roger Ames died of blackwater fever in Guatemala. Jessie had visited him in August and thought that perhaps their relationship had improved. She was pregnant with their third child when he died four months later. Jesse, then thirty-one years old, had already lost her father three years earlier. To provide for her family she moved in with her mother and helped run their family business, a telephone company in Georgetown.
Her involvement with several Methodist women's organizations was the impetus for her activism in the women's suffrage movement. In 1916 she organized local suffrage associations across Texas and worked to ensure that Texas was the first state to ratify the Nineteenth Amendment to the Constitution in 1919. With the founding of the Texas League of Women Voters, she served as the organization's first president and was a delegate to the Democratic Convention in 1920, 1924 and 1928.
Her activism extended to racial issues in 1929 when she became a director for the Commission on Interracial Cooperation. Although the organization's name implied that the group was "interracial" it was in fact founded in large part by a group of liberal white Southerners. The group strongly opposed lynching, mob violence and the so-called Black Codes which were put in place following the Civil War to restrict the freedoms of emancipated slaves.
The Commission was based in Atlanta and Jesse relocated there in 1930 to assume the position of national director of the CIC Woman's Committee. That same year she founded the Association of Southern Women for the Prevention of Lynching. In the face of opposition and threats, forty thousand women across the South signed the Pledge Against Lynching:
We declare lynching is an indefensible crime, destructive of all principles of government, hateful and hostile to every ideal of religion and humanity, debasing and degrading to every person involved…[P]ublic opinion has accepted too easily the claim of lynchers and mobsters that they are acting solely in defense of womanhood. In light of the facts we dare no longer to permit this claim to pass unchallenged, nor allow those bent upon personal revenge and savagery to commit acts of violence and lawlessness in the name of women. We solemnly pledge ourselves to create a new public opinion in the South, which will not condone, for any reason whatever, acts of mobs or lynchers. We will teach our children at home, at school and at church a new interpretation of law and religion; we will assist all officials to uphold their oath of office; and finally, we will join with every minister, editor, school teacher and patriotic citizen in a program of education to eradicate lynchings and mobs forever from our land.
At that time in history, African American males were most often lynched for allegedly raping white women. More often that not, however, the allegations were false and innocent men lost their lives. Jesse strongly believed that white women need not fear, nor did they require special protection from, African American men. In her opinion, the motive for lynching was purely racial hatred.
She organized her members and trained them to go out in their own communities and talk with judges and law enforcement officials, urging them to sign the pledge as well. Interestingly, however, Jessie Ames opposed a federal anti-lynching law, believing perhaps that culture and society needed to change rather than a law requiring compliance. She also believed that an anti-lynching law would only result in more violence against blacks.
Indeed, Southern Senators had tried to filibuster the law and it went nowhere at the federal level. By 1937 the Association of Southern Women had eighty-one state, regional and national groups organized across the country. In 1942 the CIC was replaced by the Southern Regional Council, the Association dissolved, and Jessie retired to Tyron, North Carolina.
Despite threats of physical violence and intense Southern political opposition, the Association had seen progress. By 1940 there were no instances of African American lynchings, records of which had stretched back to the Civil War. In North Carolina, Jessie continued her activism by participating in Methodist Church activities, black voter registration drives and a women's study group on world politics.
What fueled Jessie Daniel Ames' resolve to fight as passionately for racial equality as she had women's suffrage? Historian Jacqueline Dowd Hall called it a "psychological bridge" which she crossed to connect the two issues of social feminism and racial equality.
Perhaps it was due in part to the rise of the Ku Klux Klan; 1930 was also a year of heightened mob violence across the South. It's easy to see that her activism in the areas of both women's rights and racial equality eventually bore fruit. In the 1950's the matter of school desegregation was brought to the judicial system, the Civil Rights Act was signed in 1964, followed by the Voting Rights Act of 1965, and later the proposed Equal Rights Amendment.
In 1968, Jessie Daniel Ames returned to Texas for health reasons and lived there until her death on February 21,1972 in an Austin nursing home.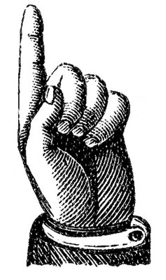 Did you enjoy this article?  Yes? Check out Digging History Magazine.  Since January 2018 new articles are published in a digital magazine (PDF) available by individual issue purchase or subscription (with three options).  Most issues run between 70-85 pages, filled with articles of interest to history-lovers and genealogists — it's all history, right? 🙂  No ads — just carefully-researched, well-written stories, complete with footnotes and sources.
Want to know more or try out a free issue? You can download either (or both) of the January-February 2019 and March-April 2019 issues here:  https://digging-history.com/free-samples/
Thanks for stopping by!