The town of Santa Fe, Kansas was officially platted on July 31, 1886 at 4:00 p.m. and named for the Santa Fe Trail which was situated about five miles north of town.  It wasn't long before several business sprang up – two grocery stores, a restaurant and hotel, a bakery, laundry and two lumber yards.
The town was first located in Finney County, but about nine months later on March 5, 1887, Haskell County was formed and named for Congressman Dudley C. Haskell.  In July of 1887, Santa Fe, located at the geographic center of the county was chosen as the temporary county seat.  On November 7 it became the permanent county seat.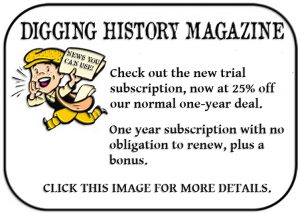 The only transportation service for passengers, goods and mail at that time was the Lee and Reynolds stagecoach line. The railroads had not yet reached the area, and, as was the case with most county seats in that day, they hoped that one would see fit to build a railroad through the town. Even without the immediate prospect of a railway system being built, the town continued to grow.
On January 2, 1888, Santa Fe was incorporated as a third-class city (more than 350 but less than 2,000). In less than two years the town had already added three banks, a school, two churches, a flour mill, five newspapers and more. The first newspaper was the Santa Fe Trail and the longest running newspaper was the Santa Fe Monitor (1888-1918).
At least two railroad companies expressed some interest in building their rail line through the town. The Kansas, Texas & Southwestern Railroad conducted a survey and the Dodge City, Montezuma & Trinidad Railroad submitted a proposal asking the town to subsidize the construction (with a guaranteed completion date within thirty days).
The town, excited at the prospect of having a railway system, raised over ten thousand dollars in just a few hours. Their efforts were for naught, however, as both railroad companies declined to commit to a railway running through Santa Fe.
According to Ghost Towns of Kansas by Daniel Fitzgerald, the late 1880's were marked by drought and crop failures. The 1890's were said to have been good years as the town continued to grow and community activities and events were regularly held. However, the late 1890's brought drought conditions even more severe than a decade or so earlier – somewhere between forty to sixty percent of the county's residences were forced to leave.
Some decided to remain after renewed prospects of the Santa Fe Railroad building there surfaced. Eventually, the Santa Fe Railroad decided to route its line through Sublette, a few miles south of Santa Fe. In the early 1900's the town began a slow decline, although efforts still continued to attract a rail line to Santa Fe. A last ditch effort in early 1913 to woo the Wichita Falls Railroad failed, setting the stage for another county seat election.
On February 5 there were two options on the ballot – Santa Fe and Sublette, newly thriving after the Santa Fe Railroad had agreed to build there. Sublette, however, failed to garner the necessary three-fifths vote and Santa Fe retained the seat. On April 11, the district court agreed and ruled in favor of Santa Fe.
However, attorneys for Sublette vowed to take their case to the Kansas State Supreme Court immediately following the district court's decision. On June 7, 1913, the state supreme court ruled, instead, in favor of Sublette, essentially nullifying the three-fifths vote requirement. To this day, Sublette remains the seat of government in Haskell County.
Over the next five years, Santa Fe residents continued to leave, some migrating to Sublette and others to Satanta. On July 25, 1918, the Santa Fe Monitor was closed as editor John Miller decided it was time to pack up and leave for Sublette. When the migration away from Santa Fe began, families and businesses moved, including physical buildings. On September 10, 1912, the Hutchinson News was reporting "Santa Fe Is Moving":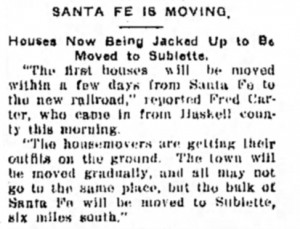 One resident, Steve Cave, had already migrated to Sublette and by the end of December 1912 was counted among the enthusiastic "boosters" of Sublette: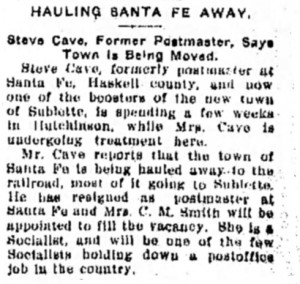 The little tidbit at the end of this article is interesting – after Mr. Cave resigned as postmaster of Santa Fe, Mrs. C.M. Smith, a Socialist, was appointed. The article notes that she is "one of the few Socialists holding down a postoffice job in the country."
According to Daniel Fitzgerald, and as of the printing of his book in 1988, no buildings remained and the former town site had been converted to farm land.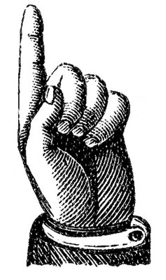 Did you enjoy this article?  Yes? Check out Digging History Magazine.  Since January 2018 new articles are published in a digital magazine (PDF) available by individual issue purchase or subscription (with three options).  Most issues run between 70-85 pages, filled with articles of interest to history-lovers and genealogists — it's all history, right? 🙂  No ads — just carefully-researched, well-written stories, complete with footnotes and sources.
Want to know more or try out a free issue? You can download either (or both) of the January-February 2019 and March-April 2019 issues here:  https://digging-history.com/free-samples/
Thanks for stopping by!