Bible
This unique surname has origins in both Germany and England, according to various sources:
House of Names: This German surname is derived from the Latin verb "bibere", which means "to drink" (as in "imbibe").  According to this source the original bearer of the name was a member of the von Hahn family, but due to his fondness of drinking, changed his name to Bibow.  The family like that name, and when establishing the family coat of arms, used a rooster sitting upon a green cushion because von Hahn sat on a green cushion.  Probably established in the late fourteenth century, in was used by a man named Eggerd von Bibave whose seal was a rooster sitting on a cushion.  The name was originally seen in Mecklenburg, situated in northern Germany, and those bearing the surname would have been part of the "backbone of early development of Europe" and its feudal society.  Spelling various include: Bible, Bibbow, Bibo, Bibbo, Biboe, Bibboe, Bibble and others.
4Crests.com: This source cites a baptismal name which meant "son of Bibbe or Isabel" which also be spelled Bibb, Bibby, Bibbi, or Bibbey.  In the fourteenth century records show a family named Bibby, descended from Richard Bibby of the thirteenth century, who was the son of a woman named "Bibbi".  Other records show someone in Oxford in 1200, without surname, named "Bibele".
Ancestry.com: Of English origins, the female personal name Bibel, considered a nickname of Bibb.  Also possibly a spelling variation of the German name Biebl or Biebel.
The New Dictionary of American Family Names considers it to be an English nickname of Isabel, or a descendant of little Bibb.
According to family historians, an early immigrant by the name of Johann Adam Hans Biebel arrived on a ship named "Sandwich" on November 30, 1750.  He had sailed from Rotterdam, Holland and landed in Philadelphia with his family.
Johann was believed to have been part of the great Palatine immigration to America in the mid-eighteenth century.  Upon arriving in America, Johann changed his name from Biebel to Bible and later served in the Revolutionary War as a patriot.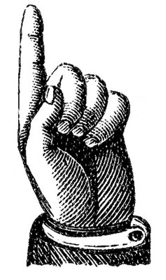 Did you enjoy this article?  Yes? Check out Digging History Magazine.  Since January 2018 new articles are published in a digital magazine (PDF) available by individual issue purchase or subscription (with three options).  Most issues run between 70-85 pages, filled with articles of interest to history-lovers and genealogists — it's all history, right? 🙂  No ads — just carefully-researched, well-written stories, complete with footnotes and sources.
Want to know more or try out a free issue?  That's easy if you have a minute or two.  Here are the options (choose one):
Scroll up to the upper right-hand corner of this page, provide your email to subscribe to the blog and a free issue will soon be on its way to your inbox.
A free article index of issues is available in the magazine store, providing a brief synopsis of every article published in 2018.  Note:  You will have to create an account to obtain the free index (don't worry — it's easy!).
Contact me directly and request either a free issue and/or the free article index.  Happy to provide!
Thanks for stopping by!