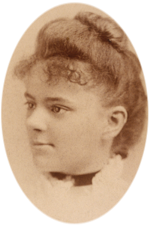 On January 23, 1849, Elizabeth Blackwell became the first woman in U.S. history to receive a medical degree at New York's Geneva Medical College.  Today, a momentous first of any kind would be trumpeted all over the world in a series of instant tweets.  In 1849 it registered barely a mention six days later in New York's Evening Post, squeezed between random news tidbits like "The harbor is clear of floating ice" and "Capital punishment for murder in the first degree has been restored in Michigan."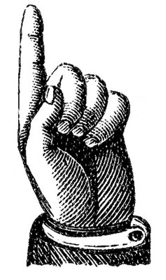 This article has been removed from the web site, but will appear (rewritten, complete with footnotes and sources) in a future issue of Digging History Magazine.
I invite you to check out Digging History Magazine.  Since January 2018 new articles are published in a digital magazine (PDF) available by individual issue purchase or subscription (with three options).  Most issues run between 70-85 pages, filled with articles of interest to history-lovers and genealogists — it's all history, right? 🙂  No ads — just carefully-researched, well-written stories, complete with footnotes and sources.
Want to know more or try out a free issue?  That's easy if you have a minute or two.  Here are the options (choose one):
Scroll up to the upper right-hand corner of this page, provide your email to subscribe to the blog and a free issue will soon be on its way to your inbox.
A free article index of issues is available in the magazine store, providing a brief synopsis of every article published in 2018.  Note:  You will have to create an account to obtain the free index (don't worry — it's easy!).
Contact me directly and request either a free issue and/or the free article index.  Happy to provide!
Thanks for stopping by!