No one seems to have a definitive history of Jackson Lee "Diamondfield Jack" Davis' early life.  Even the date and place of his birth appears to be a mystery.  A cursory internet search will yield results spanning the years between 1864 and 1879 as his purported birth year.  His place of birth is uncertain, but the name "Jackson Lee" would suggest Southern roots like perhaps Virginia or West Virginia.
Most historians consider him a gunslinger, famous for wearing his rifle slung across his back and carrying pistols, as many as three, either holstered or in his coat pocket and a Bowie knife strapped to his leg – he was armed to the teeth at all times.  He made a name for himself in the mining camps of the west and later as an "enforcer" of sorts, working for cattlemen who were constantly battling for grassland with the sheep ranchers, a familiar saga of the 1800's West (see more about the bloody Graham-Tewksbury feud in Arizona here).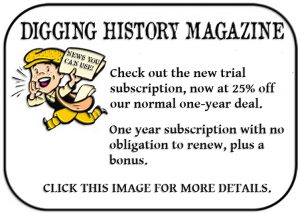 Some have written about Davis as if he was an all-out hired gun, his only mission in life to shoot and kill sheep herders. If that was indeed true, then it's easy to see how he was mistakenly accused and convicted of killing two sheep herders in 1896. That miscarriage of justice would become the most remarkable and memorable of his storied life.
How did he come by the nickname "Diamondfield Jack"? In the summer of 1892 Davis worked in a Silver City, Idaho silver mine. Not long afterwards, Idaho had a diamond rush and he later claimed to have discovered a diamond mine. He was known to have been a big talker, regularly embellishing his stories. After taking a job with the Sparks-Harrell Cattle Ranch and bragging about his adventures as a diamond miner, someone gave him the nickname "Diamondfield Jack" and it stuck.
In 1895 Davis was hired by James E. Bower, general superintendent of the ranch, ostensibly to bully and intimidate sheep herders in the area who were thought to be intruders on the cattlemen's grassland. His reputation for carrying all those weapons was no doubt meant to intimidate and from time to time he included threats to kill someone.
In fact, he did carry out one of those threats by wounding Bill Tolman in the shoulder. Davis left the area for awhile until things cooled off, drifting into Nevada to avoid an warrant for his arrest for attempted murder. In late January of 1896 he ventured back into southern Idaho, later testifying that he was on his way back to turn himself into the sheriff for Tolman's shooting.
Along the way he joined up with Fred Gleason, another cowboy employed by the Sparks-Harrell Ranch. Together they seemed to have meandered along, not in any real hurry, looking for horses. On the evening of February 2 the two were riding after dark near a sheep camp. Davis stopped and fired off a few rounds in the direction of the camp and then the two men continued on their way back to the Brown Ranch where they were staying.
The following day Davis and Gleason hung around the ranch and shoed their horses. The following morning they decided to leave and head up the river to the Middle Stack Ranch. They continued to meander their way through, again, in no particular hurry. On February 6 they met with James Bower at the H.D. Ranch and Bower rode with them to Wells, Nevada. Witnesses later testified that Davis and Gleason remained there for several days – drinking and talking too much.
Meanwhile, the bodies of sheep herders Daniel Cummings and John Wilson had been found, a grisly discovery made by a sheepherder named Ted Severe at Deep Creek. The crime scene was littered with .44 caliber bullets shot from a .45 caliber gun. It was known that Davis had a reputation for using .44 caliber bullets when he couldn't find the exact caliber for his weapons of choice. Thus, he became the prime suspect in the murders.
Another cowboy with the Sparks-Harrell operation later testified that Davis had decided to leave the country and head south – his friend Gleason was drunk all the time and threatening to kill sheep herders in Deep Creek. Until he was arrested in March of 1897 in Yuma, Arizona for his alleged crime, no one knew of his whereabouts. Because Davis and Gleason had been in the area of the killings and Davis had the reputation of bullying and intimidation, the locals just assumed Davis was guilty.
Adding to the assumption of his guilt, Davis was arrested while jailed in the Yuma Arizona Territorial Prison. Gleason had been found in Deer Lodge, Montana. By mid-March the two were brought to Albion, Idaho to stand trial. The sheep herders and their supporters, including the Wool Growers Association, mounted an all-out effort to see them convicted. Davis and Gleason, however, had the cattlemen on their side. John Sparks and Andrew Harrell, former employers, put up most of the funds for their defense.
Davis and Gleason had the best defense lawyers money could buy and testimony and evidence was carefully and methodically presented. The prosecutors were also well-qualified and able to establish that the two men had at least been in the area of the crime on that day. When it came time to decide Davis' fate, the jury took only two hours to find him guilty of first degree murder. He was sentenced to hang on June 4, 1897. Gleason's trial, however, had a different result – he was acquitted.
The next five years of Jack Davis' life turned out to be most harrowing. Appeals were mounted by his attorneys and several times his execution was stayed. At one point he was transferred to the Idaho State Penitentiary, only be to returned to the Cassia County Jail where he had first been imprisoned during and following his trial.
Following another series of appeals, another execution date was set for July 3, 1901. This must have been frustrating for Davis and his attorneys, for you see two other men, James Bower and Jeff Gray had finally confessed to the killings, claiming self-defense. Davis received a short reprieve from the Board of Pardons with a new date of execution scheduled for July 17. His attorneys had been unable to convince the Board of his total innocence, even with the knowledge of Bower and Gray's confession.
Three hours before his scheduled execution on the 17th, his sentence was changed to life imprisonment – no exoneration yet, but Davis would be allowed to live out his life in the Idaho State Penitentiary. After another round of legal wrangling and appeals, Jackson Lee "Diamondfield Jack" Davis was finally pardoned by Idaho Governor Frank Hunt on December 17, 1902.
His case had been covered by newspapers all around the country. When released, Davis unsurprisingly left Idaho and moved to Nevada. He kept his name and reputation in the papers over the ensuing decades, striking it rich in the mining camps of Nevada. He later wrangled with the Industrial Workers of the World and continued to carry four guns with him at all times. When asked why he did that, Davis replied, "Well, if I ever get into a mix-up and don't have my guns and got killed, I'd never forgive myself as long as I lived."
By the late 1930's Davis, then in his seventies, was still seeking more fortune. He made his way to Las Vegas and for several years afterwards alternated between residences in Los Angeles and Las Vegas. The man who seemed to have nine lives (or more), finally met his end not in a spectacular fashion befitting his gunslinger image, but in an accident with a taxi cab after stepping off a curb in Las Vegas on December 28, 1948.
While on the way to the hospital, he told a friend that he intended to live to the age of one hundred. Jack Davis lingered for a few days but passed away on the morning of January 2, 1949. One obituary printed in a Salt Lake City newspaper was full of misstatements about his life, and was probably picked up by other papers across the country.
But, that was the story of his life apparently, largely misunderstood and misreported. As Max Black pointed out in his book entitled Diamondfield, the irony of the incorrect obituary was perhaps fitting, for Davis himself was known to be an exaggerator of the truth.
Diamondfield Jack was definitely a "Wild West" character and a part of Idaho folklore and history. A National Forest campground is named in his honor, as well as a restaurant in Twin Falls, Idaho.
If you're interested in learning more details about Diamondfield Jack and his legal entanglements and woes, followed by his successful business career, Max Black's book was written to finally tell the truth about what really happened. The book is available on Amazon for $3.99, and if you have Kindle Unlimited, it is free to borrow.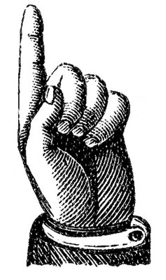 Did you enjoy this article?  Yes? Check out Digging History Magazine.  Since January 2018 new articles are published in a digital magazine (PDF) available by individual issue purchase or subscription (with three options).  Most issues run between 70-85 pages, filled with articles of interest to history-lovers and genealogists — it's all history, right? 🙂  No ads — just carefully-researched, well-written stories, complete with footnotes and sources.
Want to know more or try out a free issue? You can download either (or both) of the January-February 2019 and March-April 2019 issues here:  https://digging-history.com/free-samples/
Thanks for stopping by!