Brinson
I don't usually write about surnames from my own family tree, but I've been researching this line a bit and there are some pretty interesting characters – so why not?  One of my ancestors appears to be perhaps the first Brinson to immigrate to America in 1677.  But, first a bit about the origins of the surname.  This one has several theories and they are as follows:
House of Names – The Brinsons lived in the village of Brinton in County Norfolk.  The name was first found in Herefordshire where a family seat had been held from ancient times, and well before the Norman Conquest.  Interesting, because another source believes the name actually had French (Normandy) origins and came to England as a result of the Norman Conquest.
Internet Surname Database – Brinson is of Old French origin, originally a locational name from "Briencun" in Normandy.  Presumably following the Norman Conquest, a family assigned a place name as "Brimstone Hill" in County Essex.  This source also adds that the name may derive from a form of the Middle English word "brem(e)" or "brim(me)" (vigorous or fierce), which was originally derived from an Olde English word "breme" – add "-son" to it and you get "Brimson" (close).  For more information click the link above.
4Crests – This was a locational name 'of Branston', a parish in a Lincoln diocese.  If so, the name might have originally derived from an Old English word "Branstun" which mean someone who lived where broom grew.
Like the Internet Surname Database, both Ancestry.com and New Dictionary of American Family Names believe the surname origin is French, which of course, was likely introduced in England following the Norman Conquest.  Interestingly, none of these sources mentions County Devon in England, which is where my ancestors hailed from.
Daniel Brinson (1653-1696)
Daniel Brinson was born on September 8, 1653 in County Devon, England to William and Margaret Brinson.  Records show that Daniel arrived on these shores in 1677, according to The Philadelphia and Bucks County Register of Arrivals:
Daniel Brinson of membury parish in ye County of Devon – arived in this River the 28 day of the 7th month 1677 in the Willing mind of London of m[ast]er Lucome.  maryed to ffrances green land of East Jersey the 8th day of the 8th month 1681.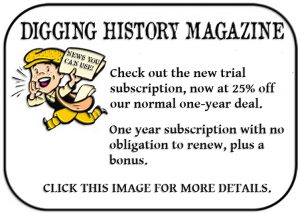 In early records, the family name was sometimes referred to as "Brunson", "Brynson", "Brymson" or "Brimson".  One reference, the Somerset County Historical Quarterly (Volume III, 1914), has quite a bit of information on the Brinson and Greenland families, although I believe some of it to be incorrect based on more recently located historical records (more on that below).
As mentioned in the register of arrivals record above, Daniel married Frances Greenland on October 8, 1681.  Frances' father Dr. Henry Greenland was a prominent citizen, said to have been the first to settle in Princeton, New Jersey.  According to Princeton history, Dr. Greenland built a "house of accommodation" (tavern) there in 1683 and part of it still survives as part of the Gulick House, an historic landmark.
Daniel settled along the same highway around 1685 on land that is the site of another historical site known as "the Barracks".  That house was built by Richard Stockton, one of the signers of the Declaration of Independence, and may have been used during the French and Indian War to house soldiers.
Daniel may have had a violent temper and abused Frances, according to Riots and Revelry in Early America:
While court records for seventeenth-century New Jersey are relatively sparse, we do know, for example, that in 1694 Doctor Henry Greenland appeared in the Middlesex Court of quarter sessions on behalf of his daughter Frances to complain that she had been abused by her husband, Daniel Brynson.
In 1693, Dr. Greenland patented four hundred acres of land about a mile from what is today Princeton University, on the Millstone River, and on this plantation Daniel Brinson lived until his death in 1696.  The children that Daniel and Frances had were: Barefoot, Margaret, Mary and Anne.  According to Patents & Deeds & Other Early Records of New Jersey 1664-1703, an nuncupative (oral) will was recorded on June 9, 1696:
Nuncupative Will of Daniel Brymson of Milston R. declarede before Mary Davis, Sarah Gannett, Jonathan Davis and Samuel Davis. Wife Francis dau. of Dr. Greenland, son Barefoot, eldest daughter Ruth and apparently other children, Real and personal property. Proved Sept. 15, 1696.
After Daniel died, Frances married a Quaker, John Horner.
Barefoot Brinson
Barefoot Brinson was born in 1686 and said to have been named after his grandfather Henry Greenland's friend, Dr. Walter Barefoote (who is also mentioned in Henry's will).  The Somerset County Historical Quarterly described Dr. Barefoote in this manner:
. . . Dr. Walter Barefoot (or Barford, as the name is given in England) who came to Kittery, Maine, in 1656 or 1657, and for thirty years till his death, 1688, was said to be the most litigating and scandal-raising personage connected with the Piscataqua region, whether as doctor, captain, prisoner, prison-keeper, Deputy Governor, land speculator or Chief Justice.  He was well-educated and wrote a good hand.  He was a churchman, but a sturdy and quarrelsome supporter of the Stuart policy, while most of his neighbors were Puritans. . .
I couldn't locate an exact marriage record, but most family researchers believe Barefoot married Mary Lawrence (or Marritje Laurence Popinga) around 1721.  At least two children, John and Ruth, were mentioned in his will.  I believe, however that the Somerset County Historical Quarterly record was incorrect in saying that John married a woman by the surname of Arrowsmith, although I suppose she could have been a first wife.
Our research indicate that Barefoot's son John married Hannah Anne Stout.  Barefoot's will was written in 1742 or 1743 and one of the witnesses was Joseph Stout, probably Hannah's uncle, so John marrying into the Stout family seems more likely.  It is presumed that Barefoot died sometime in 1748 because his will was proved on May 13 of that year.
On November 21, 1748 Mary Brunson (an alternate spelling) advertised about three hundred acres of land for sale in the New York Gazette.  Executors for Barefoot's will were Mary Brunson and Thomas Lawrence (her brother I presume).
Barefoot was also sheriff of Somerset County, New Jersey and according to History of Princeton and Its Institutions, Volume 1, serving until his death in 1748.
The Brinson family eventually made their way to Pulaski County, Kentucky and intermarried with the Earps, the family of my grandmother Okle Emma Erp (family changed spelling of name, as the legend goes, to distance themselves from their infamous relative Wyatt Earp).  Just as I was concluding research for this article, I found a record that indicates that Daniel Brinson bought land from Thomas Budd on February 10, 1685, who it looks like may have been the grandfather of Mary Budd.  Mary Budd married Joshua Earp, who is the common ancestor I share with Wyatt Earp, my third cousin three times removed.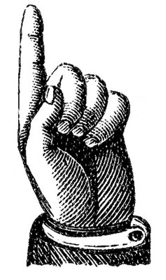 Did you enjoy this article?  Yes? Check out Digging History Magazine.  Since January 2018 new articles are published in a digital magazine (PDF) available by individual issue purchase or subscription (with three options).  Most issues run between 70-85 pages, filled with articles of interest to history-lovers and genealogists — it's all history, right? 🙂  No ads — just carefully-researched, well-written stories, complete with footnotes and sources.
Want to know more or try out a free issue? You can download either (or both) of the January-February 2019 and March-April 2019 issues here:  https://digging-history.com/free-samples/
Thanks for stopping by!