After becoming the first woman to hike the Appalachian Trail solo at the age of sixty-seven in 1955, today's "Feisty Female" remarked to Sports Illustrated upon completing the trek, "I would never have started this trip if I had known how tough it was, but I couldn't and wouldn't quit."  Such was the grit and determination of Emma Gatewood, a.k.a. Grandma Gatewood – how that spirit became embodied in her is the subject of today's article, with her story concluding next Friday.
Emma Rowena Caldwell was born on October 25, 1887 in the Guyan Township of Gallia County, Ohio to parents Hugh Wilson and Esther Evaline (Trowbridge) Caldwell, she being one of fifteen children (ten girls and five boys).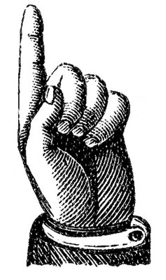 This article was featured in the May 2018 issue of Digging History Magazine.   Emma Gatewood — what an amazing woman!  The May issue also featured articles on the Civil War aftermath, including "Coughing up Relics", "About Those Pensions" and "Left-Handed Penmanship".
I invite you to check out Digging History Magazine.  Since January 2018 new articles are published in a digital magazine (PDF) available by individual issue purchase or subscription (with three options).  Most issues run between 70-85 pages, filled with articles of interest to history-lovers and genealogists — it's all history, right? 🙂  No ads — just carefully-researched, well-written stories, complete with footnotes and sources.
Want to know more or try out a free issue?  That's easy if you have a minute or two.  Here are the options (choose one):
Scroll up to the upper right-hand corner of this page, provide your email to subscribe to the blog and a free issue will soon be on its way to your inbox.
A free article index of issues is available in the magazine store, providing a brief synopsis of every article published in 2018.  Note:  You will have to create an account to obtain the free index (don't worry — it's easy!).
Contact me directly and request either a free issue and/or the free article index.  Happy to provide!
Thanks for stopping by!