Cloverdale is believed to have been established sometime in the 1880's.  On May 2, 1882 The Critic (Washington, D.C.) had a story about an Indian fight at Cloverdale between Apaches and the Sixth Cavalry, led by Captain T.C. Tupper.  One soldier was killed in the battle, two wounded and fourteen Apaches were killed.  It was not the first battle with Indians in the area and certainly not the last – the war with Apaches continued until about 1924.
This article has been updated and published in the September-October 2021 issue of Digging History Magazine, included in an article entitled "Tales From the Bootheel and Beyond:  The Ghost Towns and Storied History of Southwestern New Mexico".  You may purchase the issue in the magazine store:  September-October 2021 Issue.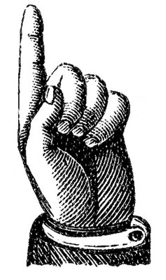 Did you enjoy this article?  Yes? Check out Digging History Magazine.  Since January 2018 new articles are published in a digital magazine (PDF) available by individual issue purchase or subscription (with three options).  Most issues run between 70-85 pages, filled with articles of interest to history-lovers and genealogists — it's all history, right? 🙂  No ads — just carefully-researched, well-written stories, complete with footnotes and sources.
Want to know more or try out a free issue? You can download either (or both) of the January-February 2019 and March-April 2019 issues and a selection of sample articles here:  https://digging-history.com/free-samples/
Thanks for stopping by!