In December of 1848 a man and woman, both born into slavery, devised a scheme – a ruse – which would lead them to freedom.  Their reason for embarking on such a daring adventure was later eloquently stated in the opening lines of their memoir, Running A Thousand Miles:
Having heard while in Slavery that "God made of one blood all nations of men," and also that the American Declaration of Independence says, that "We hold these truths to be self-evident, that all men are created equal; that they are endowed by their Creator with certain inalienable rights; that among these, are life, liberty, and the pursuit of happiness;" we could not understand by what right we were held as "chattels."  Therefore, we felt perfectly justified in undertaking the dangerous and exciting task of "running a thousand miles" in order to obtain those rights which are so vividly set forth in the Declaration.
Ellen Craft, the light-skinned daughter of Maria and her white master, Colonel James Smith – and the half-sister of Smith's other children – was born in Georgia in 1826.  Often mistaken for one of Smith's white children, and said to have been a great annoyance to the colonel's wife, eleven year-old Ellen was given to her half-sister as a wedding present in 1837.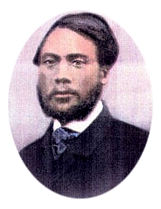 William Craft was put up for auction at the age of sixteen to settle his master's debts and purchased by a bank cashier. William, a skilled carpenter, continued to work for a cabinet maker but following the auction his new owner took most of his wages. His parents and brother had been sold, locations unknown, and just before William had been sold he witnessed the sale of his tearful fourteen-year old sister.
William and Ellen met, fell in love and were married in 1846, although not allowed to live together because they served different masters. The separation was difficult but William and Ellen knew if children were born to their marriage they would likely be taken away from them. The thought, William wrote, "filled my wife with horror."
Admittedly, William and Ellen's situation wasn't as bad as some who were enslaved in the South. Rather, it was the thought that as chattels they were deprived of their legal rights, giving their wages to "a tyrant, to enable him to live in idleness and luxury – the thought that we could not call the bones and sinews that God gave us our own; but above all, the fact that another man had the power to tear from our cradle the new-born babe and sell it in the shambles like a brute, and then scourge us if we dared to lift a finger to save it from such a fate, haunted us for years." (Running a Thousand Miles, p. 2)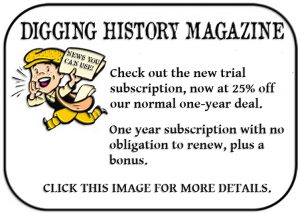 Clearly, they believed something better awaited them in the North if they could devise a successful escape from Georgia. From his work as a carpenter, William was able to save some of the wages, small though they may have been. By December of 1848 they began to seriously discuss various plans. Using the premise that slaveholders were allowed to take their slaves to other states, whether those states were slave or free, led to a carefully-crafted ruse.
Because Ellen was so fair-skinned the plan was to disguise her as a young white man since it would have been unusual for a young woman to travel with a male slave and certainly would have drawn unwanted attention. Ellen's first reaction was one of panic, although as they talked she eventually warmed to the idea. Their plan was to ask for passes at Christmastime, something that slaveholders often granted to favored slaves.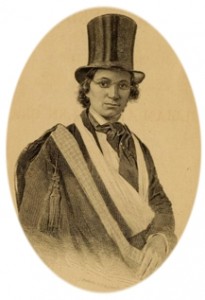 On December 21, William cut Ellen's long hair to neck-length. In order to disguise the lack of a beard her face was bandaged, and to disguise the fact she couldn't read or write, her arm was placed in a sling since she ("he") would have been asked to sign a hotel register. The bandage around her face would perhaps discourage strangers from wanting to converse. Ellen made a pair of men's trousers, donned a top hat and chose a pair of green spectacles to further disguise herself. The hat and glasses had to be purchased so the disguise alone, save the trousers she sewed, was risky since it was forbidden for slaves to trade without their master's consent.
Before leaving for the Macon train station the couple peeped out the window of the cottage to make sure no one was observing their movements. William whispered to his wife, "Come my dear, let us make a desperate leap for liberty!" Ellen, still in a panic, shrank back and began to sob. William assured her the plan was the only way to gain their freedom, and after a few encouraging words and a silent prayer she was able to continue.
After stepping out they shook hands and headed in different directions to the rail station. From that point on William would refer to Ellen as his master – even in his memoir William referred to Ellen as a "he." Ellen purchased their tickets to Savannah and boarded the train. William had already hopped aboard the negro car and while waiting for the train to depart noticed his employer standing on the platform.
Of course, William feared the worst and expected at any moment to be caught. The cabinet maker looked around in Ellen's car and headed to the negro car, but just in the nick of time the train departed and the Crafts were on their way. William later learned that his employer had heard a rumor about their planned escape, but by the time the rumor was confirmed the Crafts were safe in a northern free state.
Ellen had her own moment of panic while observing the other passengers in her car. She noticed a good friend of her master sitting nearby – he had known Ellen since her childhood! Like William, she assumed that he was there to capture her, but when Mr. Cray tried to start a conversation, Ellen looked away and feigned deafness. Cray got the hint and began conversing with others nearby – in the words of William Craft he began discussing "Niggers, Cotton, and the Abolitionists." I'm sure Ellen breathed a sigh of relief when he exited the train at Gordon.
After the train arrived in Savannah the next step was to board a steamer bound for Charleston, South Carolina. Again, Ellen, posing as an ailing white gentleman, was able to easily board while William was consigned to walk about the deck and then rest on a pile of cotton bags until morning. Because his master was "invalid" William was allowed to accompany him to breakfast and help attend to him.
Lo and behold, Ellen was seated at the captain's table and he (the captain) warned that Ellen should watch William like a hawk as he might get other ideas when they reached the North. A crude man, a slave dealer, interrupted and provided his own opinions: "I would not take a nigger to the North under no consideration. I have had to deal to do with niggers in my time, but I never saw one who ever had his heel upon free soil that was worth a damn." Imagine the restraint it must have taken Ellen and William to resist responding to such crude sentiments! Instead, Ellen thanked the captain for his advice and walked out on deck to await the ship's arrival in Charleston.
After arriving in Charleston the plan had been to continue on to Philadelphia by steamer, but they soon found there were no vessels traveling that route in the winter. Instead they took a steamer to Wilmington, North Carolina and then continued on to Richmond, Virginia via train. By Christmas Eve they had reached Baltimore, the last significant slave port before reaching a free state. Knowing that citizens and law enforcement were especially watchful of slaves attempting to reach Pennsylvania, William and Ellen were extra vigilant.
Their plans to board a train and head to Pennsylvania were almost thwarted when a railroad officer informed them that William had no right to accompany his master – another panicky moment. He thought to himself "that the good God, who had been with us thus far, would not forsake us at the eleventh hour." After explaining the situation to Ellen they proceeded to the rail office to obtain permission to continue on together in their travels. "But, as God was our present and mighty helper in this as well as in all former trials, we were able to keep our heads up and press forwards."
Ellen stated their case and convinced the officer that because of her injured arm she was unable to sign any documents (remember, in fact, she could neither read nor write) and after some deliberation the couple was allowed to board the train and continue their flight to freedom. Since leaving Macon three nights before the Crafts had very little opportunities for sleep, so William thought he would take a nap. However, he slept too soundly and when the train made a stop Ellen wondered where he was – quite naturally her first thought was that William had been captured and their plan had fallen apart. He was later found by a guard and hurried to assure his master that all was well.
The completion of their journey was at hand, William rejoicing and thanking God for protection and mercy. Upon arrival in Philadelphia he hurried to retrieve his master, or rather his wife, as he could now refer to her. After boarding a cab, she turned to William and exclaimed, "Thank God, William, we are safe!" – and promptly burst into tears. It was Christmas Day.
They were able to quickly connect with the underground abolitionist network in Philadelphia. Their first host was Barkley Ivens, a Quaker, and his family. Although somewhat nervous following their harrowing escape, the Crafts agreed to accept Ivens' hospitality. Ellen's fears were immediately allayed when she walked into the Ivens home and Mrs. Ivens assured her, "Ellen, I shall not hurt a single hair of thy head. We have heard with much pleasure of the marvelous escape of thee and thy husband, and deeply sympathise with thee in all that thou hast undergone. I don't wonder at thee, poor thing, being timid; but thou needs not fear us; we would as soon send one of our own daughters into slavery as thee; so thou mayest make thyself quite at ease!"
After a sumptuous supper, the Ivens inquired as to whether Ellen and William could read. Upon finding they were illiterate, the Ivens family offered to teach them to read and write – now! The table was cleared and out came the spelling and copy books, pencils and slates. Both Ellen and William had a rudimentary knowledge of the alphabet but not the ability to write the characters. Even though they wondered whether at their advanced age they could learn, the Ivens family was insistent that they continue. After three weeks, Ellen and William were able to spell and write their names quite well.
Their plan was to continue on to Boston, but their parting with the Ivens family was bittersweet, having found friends who in a short time became like family to them. After settling in Boston, the Crafts found work, he as a cabinet maker and she as a seamstress. All was well until 1850 when the Fugitive Slave Bill was passed by Congress.
The new law mandated that persons in free states could no longer provide aid and comfort to fleeing slaves. Instead they would be compelled to report them so they could be returned to their masters. The Crafts' former masters sent agents to find them, took out warrants and placed them in the hands of the United States Marshal. However, the Reverend Samuel May, a Boston minister, intervened with a letter outlining Ellen and William's plight, including their daring escape two years earlier.
Still, their masters pressed for the Crafts' return. After much deliberation, William and Ellen Craft decided to flee their country and migrate to Britain – slavery had been abolished there in 1833. Not until they reached Britain's shores did they feel "free from every slavish fear." They were aided by abolitionists who arranged for them to receive an education in Surrey. In 1852 Ellen, having learned to read and write quite well, published a pamphlet which was circulated widely in both Britain and the United States:
So I write these few lines merely to say that the statement is entirely unfounded, for I have never had the slightest inclination whatever of returning to bondage; and God forbid that I should ever be so false to liberty as to prefer slavery in its stead. In fact, since my escape from slavery, I have gotten much better in every respect than I could have possibly anticipated. Though, had it been to the contrary, my feelings in regard to this would have been just the same, for I had much rather starve in England, a free woman, than be a slave for the best man that ever breathed upon the American continent.
Ellen and William Craft had five children and remained in England for almost two decades before making the decision, despite what she wrote in 1852, to return to their homeland following the Civil War's conclusion. Two of their children remained in England. In 1870 they purchased eighteen hundred acres of land near Savannah and founded the Woodville Cooperative Farm School in 1873. Ku Klux Klan members had burned their first plantation in South Carolina, and following white opposition in Georgia, resulting in bankruptcy, the school was closed in 1878.
The Crafts moved to Charleston in 1890 to live with their daughter Ellen. Ellen Craft passed away in 1891 and William in 1900. She had overcome so much in her life and in 1996 Ellen Smith Craft was named as a Georgia Woman of Achievement. If you would like to read more about Ellen and William Craft, you will find a free on-line version here – just 111 pages and an enlightening read.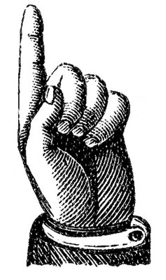 Did you enjoy this article?  Yes? Check out Digging History Magazine.  Since January 2018 new articles are published in a digital magazine (PDF) available by individual issue purchase or subscription (with three options).  Most issues run between 70-85 pages, filled with articles of interest to history-lovers and genealogists — it's all history, right? 🙂  No ads — just carefully-researched, well-written stories, complete with footnotes and sources.
Want to know more or try out a free issue? You can download either (or both) of the January-February 2019 and March-April 2019 issues here:  https://digging-history.com/free-samples/
Thanks for stopping by!