Today's Tombstone Tuesday subject was one of the last six Revolutionary War veterans featured in Reverend Elias Hillard's book, The Last Men of the Revolution, published in 1864.  At the time of the veterans' interviews they were all over the age of one hundred.  Previous articles of three other veterans can be found here, here and here.  This week's Surname Saturday article will feature William Hutchings and next Monday's article will finish the series with Lemuel Cook's story.
Alexander Milliner was born on March 14, 1760 in Quebec, Canada.  In Hillard's account, Alexander's parents' names aren't mentioned.  His father was an English goldsmith who came over with Major General James Wolfe as an artificer (a skilled craftsman or mechanic for the armed forces).  At the Battle of Quebec on September 13, 1759, Wolfe was killed.  Alexander's father died the same day, but not from a battle wound.  At the end of the battle his father laid down to drink from a spring and "never rose again; the cold water, in his heated and exhausted condition, caus[ed] instant death."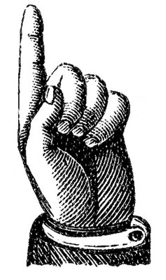 This article is no longer available for free at this site. It was re-written and enhanced, complete with footnotes and sources and has been published in the July 2018 issue of Digging History Magazine.  Should you prefer to purchase the article only, contact me for more information.
I invite you to check out Digging History Magazine.  Since January 2018 new articles are published in a digital magazine (PDF) available by individual issue purchase or subscription (with three options).  Most issues run between 70-85 pages, filled with articles of interest to history-lovers and genealogists — it's all history, right? 🙂  No ads — just carefully-researched, well-written stories, complete with footnotes and sources.
Want to know more or try out a free issue?  That's easy if you have a minute or two.  Here are the options (choose one):
Scroll up to the upper right-hand corner of this page, provide your email to subscribe to the blog and a free issue will soon be on its way to your inbox.
A free article index of issues is available in the magazine store, providing a brief synopsis of every article published in 2018.  Note:  You will have to create an account to obtain the free index (don't worry — it's easy!).
Contact me directly and request either a free issue and/or the free article index.  Happy to provide!
Thanks for stopping by!