Today's "Feisty Female" more than likely lived a fairly ordinary life.  However, as time went on the stories of her exploits as the purported first woman to travel the Chisholm Trail, would make her an almost "larger than life" figure as a legendary Texas pioneer woman.  Whether deserved or undeserved, Hattie Cluck nevertheless earned a special place in Texas history, feisty or not.
Harriet Louise Standefer was born on April 14, 1846 in Cherokee County, Alabama to parents James Stuart and Caroline (Randall) Standefer.  Her paternal grandfather, Israel Standefer, had migrated to Texas in 1841, received a land grant in 1843 and represented Milam County at the Texas constitutional convention in 1845.  Not long after Hattie's birth the Standefer family made their way to Williamson County, Texas.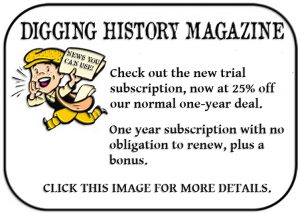 On October 8, 1849 Jimmie Standefer registered his cattle brand in Williamson County. By 1860 the family owned a large ranch where they raised cattle, corn and a few swine. Hattie began attending newly founded Salado College in Bell County that year. While attending a dance she met her future husband, George Washington Cluck. George was born in 1839 and came from a large family of eleven children (as did Hattie).
When the Civil War broke out, two of George's brothers and at least one of Hattie's brothers joined the Confederate Army. George, twenty-one years old when the war broke out, somehow avoided service in the war. On June 25, 1863 he and seventeen year-old Hattie were married. Before the end of the decade, George and Hattie were the parents of three children: Allie Annie (1864), George Emmett (1866) and Harriet Minnie (1869).
Before George met Hattie he had already established himself in the cattle business, registering his brand in Williamson County in November of 1859. The land around that area was free-range which meant there were very few, if any, costs associated with grazing or water. While there were nice profits to be made selling one's cattle locally, those willing to herd the cattle farther away could make even more money.
In April of 1871 George and another rancher prepared to round up their cattle and drive them to Abilene, Kansas. Fourteen more men joined them, as did Hattie and their three young children, the oldest six and the youngest just over two. A trail drive could be treacherous and not considered a place where you would find a woman with young children, who was also pregnant with her fourth child. Years later she would remark that George "took all he had in the world with him, and we wanted to be together no matter what happened."
Hattie's granddaughter told a somewhat different story years later, indicating that it was Hattie who had been adamant about joining George on the trail. By all accounts, Hattie was not a physically imposing woman, but rather of slight and slender build. The granddaughter later remarked that never in her life did Hattie weigh more than one hundred pounds.
The cattle drive from Texas to Kansas was long and arduous, as one can imagine, and it appears that Hattie Cluck could have been the first woman to ever travel the Chisholm Trail. With her pregnancy and the care of her young children, she may not have contributed much along the way, but she did have some harrowing experiences. When they reached the Red River the water was flowing so swiftly that Hattie and the children had to cross on horseback rather than ride on the wagon. Instead, the wagons were floated across the river.
At one point they encountered a band of robbers. George and the other men gathered around Hattie's wagon and prepared to confront the gang. The robbers demanded some of their cattle but George and his friends would defend their herd with guns if necessary. One legend says that Hattie helped the cowboys load their guns while others think that seems less likely. Nevertheless, the bandits rode away without any cattle.
They arrived in Abilene with a still-healthy herd and sold it. However, since Hattie was then closer to her due date they decided to wait for their fourth child, Euell Standefer Cluck, to be born on October 17, 1871. They remained in Kansas for a time and George engaged in various cattle transactions, which unfortunately also resulted in several lawsuits. Kansas farmers were hostile toward the Texas folks who drove cattle through their lands, damaging their crops.
That might have been the impetus for the Clucks to return to Texas. In October of 1873 George registered another cattle brand in Williamson County under Hattie's name. In the ensuing years George made several good land deals and prospered in the cattle business. After a post office opened at Running Brushy, George donated money and land for a school. In 1874 Hattie became the postmistress until it closed in July of 1880.
When the railroads began laying track throughout the area, the Clucks made money after allowing the rail company water rights. With the railroad the new town of Cedar Park sprung up. During this period of time George and Hattie had six more children: Clarence Andy (1874), John Ollie (1876), Julie Maude (1878), David Albert (1881), Alvin Blain (1884) and Thomas Edison (1889). Hattie was forty-three years old when her last child was born. Her first child, Allie Annie, was twenty-five and had been married for eight years. George and Hattie later brought one more child into their family by informally adopting their nephew Joseph Matison Cluck, born in 1878.
HattieCluckFamilyGeorge died on August 23, 1920. According to Texas Women on the Cattle Trails:
Left a widow, Hattie Cluck lived quietly, making quilts, reading popular detective stories and Westerns, writing poetry, dreaming up plots for plays, and collecting Indian arrowheads, which she excavated from a productive site on her ranch less than two hundred yards from her home.
In 1930 Hattie was enumerated as the head of household whose occupation, at the age of eighty-three, was listed as "Run Farm". Curiously, her son Tom lived with her and his occupation was "None". That was also the year that the legend of Hattie Cluck was birthed. The founding of the Old Time Trail Drivers Association in 1915 had generated new interest in the history of trail drives. In 1930, and for the next several years, Hattie was interviewed for newspaper and magazine articles (and one book).
One of the first articles appeared in the April 20, 1930 issue of the Waco Sunday Tribune-Herald, in honor of Hattie's eighty-fourth birthday. It seems, though, that the newspaper stretched their own journalistic credibility in reporting Hattie's life history. The article included mention of her grandfather Israel, but also went on to report that at her birthday party she related stories about Indian warfare, saying: "She claims to have been the first white woman to go over the trail, made only three days behind Custer and his soldiers, who were massacred by Indians."
Why the newspaper would attempt to associate her life experiences with Custer's Last Stand (which, incidentally, occurred in 1876, five years after the trail drive) is unclear. The Austin American-Statesman seems to have strayed even farther from the truth: "Aged Central Texas Woman, Once a Fighter of Indians, Reads Tales of Adventure." Again, according to Texas Women on the Cattle Trails, American-Statesman reporter Lorraine Barnes wrote:
. . . on their trail drive, the Clucks came across ashes that were "mute testimony" that, one day earlier, in what was "clearly a forerunner of the famous Custer massacre which took place a few years later," Indians had attacked some travelers and burned a wagon. Barnes had been drawn to Hattie Cluck's story by a recent celebration of her birthday and obviously interviewed Cluck. She more definitely stated that Cluck was "the first white woman to ride up the famous old Chisholm Trail" but indicated that Hattie was not entirely sure when the drive occurred. Cluck was pictured holding a nineteenth-century rifle. In Barnes's account, when the Clucks were on the trail, they had a skirmish with a group of Indians. She attributed a quote to Hattie that describes her role in the skirmish: "I had to load the guns for the men and keep handing them out."
In 1932 another reporter employed by the Austin American-Statesman, interviewed Hattie and toned down her story somewhat. In Irma Brown Cardiff's account, Hattie told the story of the trail drive, but the bandits were white men, not Indians. There was no attempt this time, however, to link Hattie to Custer. Still, Hattie claimed to be the first white woman to travel the Chisholm Trail.
In 1935 a reporter published yet another article for the Farm and Ranch magazine, but unable to locate Hattie he used the 1932 Cardiff article as his source. Hattie had left Cedar Park and was then living with one of her children in Waco.
In 1936 two articles, both written by Thomas Ulvan Taylor, the dean of the engineering department at the University of Texas, were published. Taylor apparently fancied himself an historian. In his articles, one entitled "The Stork Rides the Chisholm Trail" and the other "The Stork Travels the Chisholm Trail", Hattie's story was again sensationalized:
In Taylor's accounts, the Clucks encountered both white bandits and Indians. Hattie loaded guns for the cowboys, who were so "nervous and white under the gills" that she offered to stand and fight in their place if, as he had her say, "any of you boys are afraid to fight." At the Red River, Hattie Cluck is similarly dauntless, planning the crossing for the timid men in the outfit. As one can tell by his titles, Taylor devoted considerable attention to Cluck's pregnancy, which had not been mentioned by previous writers. (Texas Women on the Cattle Trails)
Taylor's account seems to have cemented the legend of Hattie Cluck. On March 1, 1937, Hattie was interviewed by James Britton Buchanan Boone Cranfill, a leader in the Texas Baptist church and a vice presidential nominee for the Prohibition Party in 1892. Cranfill, a journalist, once again sought to rewrite history it seems. His piece was entitled "Mind My Babies and I'll Fight These Rustlers; That's Cry of Texas Woman on Chisholm Trail":
Cranfill, who stated that Cluck was "the first Texas woman to ride up the trail," described her as a bronco-busting crack shot, compared her courage to that of Joan of Arc, declared her to be intellectually brilliant, described her bearing and appearance as regal, and called her "the queen of the Chisholm Trail." (Texas Women on the Cattle Trails)
In Cranfill's account the Clucks' encounter was with white men and not Indians, but Hattie's story was again sensationalized when he had her holding a shotgun and George declaring her one of the best shots in Texas. Taylor had mentioned a fiddle in his story and Cranfill decided to embellish that reference for his piece. Cranfill claimed that one of the Cluck cowboys, an accomplished musician, was a man by the name of Buchanan Boone, which begs incredulity since that name just happened to be part of Cranfill's own elongated name.
Hattie died in Waco at her daughter's home on March 2, 1938, aged ninety-two. She was buried next to George in Williamson County in the Cedar Park Cemetery. While there was no mention in her obituary of the cattle drive and her purported exploits, her story was kept alive in the ensuing years. In 1989 a state historical marker was placed in the Cedar Park Cemetery. In 2003 the city of Round Rock dedicated a park to commemorate the spirit of the Chisholm Trail. A sculpture of Hattie Cluck was created and is located on the park grounds.
HattieCluckStatueI read various accounts of Hattie's life before writing this article. The book which I used as source material, Texas Women on the Cattle Trail, was the only one that presented a detailed, yet balanced, view of Hattie Cluck's history and written by Bill Stein. Stein's chapter appears to have been thoroughly sourced, and therefore the most credible. As to the claim she was the first woman to travel the Chisholm Trail, Stein provided the following summary to close out his chapter for the book:
Whether she was the first white woman to go up the Chisholm Trail or not is of little consequence. If she was, as is certainly possible, it was mere happenstance. She made no conscious effort to overcome any perceived barriers, and nothing she did induced other women to follow her example. Except for her trip up the Chisholm Trail with a cattle drive, she led a conventional life. If she had not made that journey, other women certainly would have. However, before Hattie Cluck, it seems, no woman ever had.
Feisty female, legendary pioneer woman? You be the judge.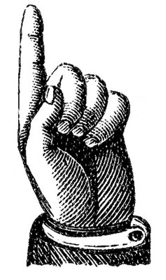 Did you enjoy this article?  Yes? Check out Digging History Magazine.  Since January 2018 new articles are published in a digital magazine (PDF) available by individual issue purchase or subscription (with three options).  Most issues run between 70-85 pages, filled with articles of interest to history-lovers and genealogists — it's all history, right? 🙂  No ads — just carefully-researched, well-written stories, complete with footnotes and sources.
Want to know more or try out a free issue? You can download either (or both) of the January-February 2019 and March-April 2019 issues here:  https://digging-history.com/free-samples/
Thanks for stopping by!