Tomorrow marks the 226th anniversary of the United States Constitution's ratification when New Hampshire became the ninth state to approve.  In honor of that occasion, today's "feisty female" is a woman whose writings no doubt helped shape that historic document.  Her activism both before and during the Revolutionary War served to rally the cause for liberty from British tyranny.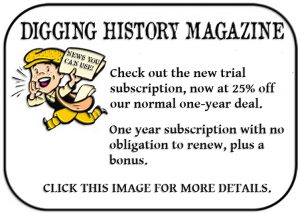 Mercy Otis was born on September 14, 1728 in West Barnstable (Cape Cod) to parents James and Mary (neè Allyne) Otis.  Her father was an industrious and prosperous merchant, attorney and judge who fared well enough to send his sons to Harvard.  While education was neither encouraged nor mandated in that day for girls, Mercy managed to receive an informal education, by accompanying her brothers who were tutored by their uncle Reverend Jonathan Russell.  She was allowed to study side-by-side with her brothers all subjects except Latin and Greek.
In many ways the path that Mercy chose was an unusual one for a young woman of that day. Her education broadened her horizons beyond that of the normally expected role of wife and mother (she didn't marry until her mid-twenties). She possessed a quick-wit and enjoyed freewheeling political discussions with her father and brothers.
In 1754 she married James Warren and moved to Plymouth. James and Mercy had five sons: James (1757), Winslow (1759), Charles (1762), Henry (1764) and George (1766). While embracing a traditional role of wife and mother, Mercy continued to further her education as an avid reader of literature.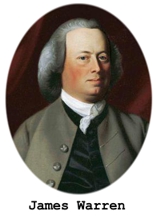 James Warren became involved in politics after being elected to the Massachusetts House of Representatives, later serving as the Speaker of the House and President of the Massachusetts Provincial Congress. Mercy supported her husband throughout his political career, becoming more active in civic and political affairs as acts of British tyranny increased. Their home was a meeting place for those of like-minded beliefs to gather and debate. At some point the Warrens made the acquaintance of John and Abigail Adams, and thereafter Mercy corresponded regularly with them. Although Mercy was sixteen years older than Abigail, the two became close friends and confidants.
When Mercy began writing and publishing around 1772, she did so anonymously. She wrote plays and published propaganda-type articles in the newspapers – her husband referred to her as a "scribbler." The colonists were establishing de facto "shadow governments" called "Committees of Correspondence." In November of 1772 the Massachusetts Committee of Correspondence was formed in the Warren's home by Samuel Adams and Joseph Warren. Years later Mercy wrote that these committees were so effective that "no single step contributed so much to cement the union of the colonies."
The only play she wrote under her own name was The Group, a satire about what would happen if the King took away Massachusetts' charter of rights. Mercy wasn't the only member of her family to engage in political activism. Her brother James adamantly opposed British policies and coined the phrase "taxation without representation is tyranny."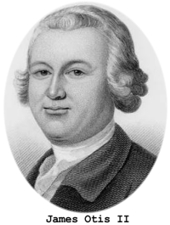 His activism put him in danger – he was attacked and severely beaten in a Boston coffee house in 1769. He never recovered from the brain injuries, slowly slipping into insanity. While under the care of his sister Mercy in 1775, and after hearing of the Battles of Lexington and Concord, he ran away and joined the militia to fight in the Battle of Bunker Hill. After the war, he moved to Andover and died in 1783 after being struck by lightning.
James Warren was appointed as a Major General in 1776 and also served as the Paymaster General of the Continental Army from 1776 to 1781. In his absence, Mercy was in charge of family affairs back in Plymouth, where she continued to write in support of the revolution. After the war, however, Mercy and James Warren fell out of favor with their friends John and Samuel Adams. As the new government was being formed following the war, Mercy argued against the federalists in favor of self-rule.
In 1788 she published a pamphlet entitled Observations on the New Constitution which expressed her strong anti-federalist (opposed to a central government) beliefs. Although unsuccessful in preventing the ratification of the Constitution, some historians believe the pamphlet may have influenced the later inclusion of the Bill of Rights which were adopted in 1789.
In 1805 Mercy published a three-volume book entitled History of the Rise, Progress and Termination of the American Revolution. Her work is set apart as one of the most knowledgeable and comprehensive histories written about the Revolutionary War, and the only written by a woman. The book was prefaced by her still-strong patriotic sentiments: "every domestic enjoyment depends on the unimpaired possession of civil and religious liberty." The book further widened the schism in her relationship with John Adams, resulting in heated correspondence going back and forth until 1812. Adams believed he had been slighted and passed it off with a remark aimed at his antagonist: "history is not the Providence of Ladies."
After returning from the war, James Warren, having fallen out of favor with leaders who were forming the new government, was prevented from holding office again. He died on November 28, 1808. On October 19, 1814, Mercy Otis Warren died at the age of eighty-six. She is buried at Burial Hill in Plymouth. Her activism in support of liberty earned her a place in the National Women's Hall of Fame, as well as a World War II liberty ship named in her honor, the SS Mercy Warren.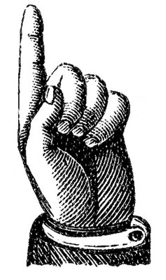 Did you enjoy this article?  Yes? Check out Digging History Magazine.  Since January 2018 new articles are published in a digital magazine (PDF) available by individual issue purchase or subscription (with three options).  Most issues run between 70-85 pages, filled with articles of interest to history-lovers and genealogists — it's all history, right? 🙂  No ads — just carefully-researched, well-written stories, complete with footnotes and sources.
Want to know more or try out a free issue? You can download either (or both) of the January-February 2019 and March-April 2019 issues here:  https://digging-history.com/free-samples/
Thanks for stopping by!