John Wesley Spikes was born in Alabama on September 29, 1841 to parents John Edward and Nancy (Colquehoune) Spikes.  In 1843 his mother passed away and his father married Lucinda Carter on January 11, 1844.  Lucinda was a widow with a young son, also named John, and she and John Edward had two children together before the family migrated west to Texas in 1846.  They first settled along the Sabine River and later moved to Kaufman County, Texas in 1849.
According to Kaufman County history, John Edward was a farmer and slave owner with a different philosophy. He treated his slaves as family, provided for their welfare and allowed them to be buried next to his own family's plot. He helped to establish and build a school in Kaufman, while his family and farm continued to grow and prosper.
John Wesley married Julia Ann Fox, the daughter of Dr. Joseph and Elizabeth (Shaw) Fox on either June 3 or July 3, 1861 (conflicting records). One newspaper article made a special note of the fact that Julia Ann was a "dainty girl who weighed less than one hundred pounds." Not long after their marriage John joined the 12th Texas Cavalry, Parsons Brigade as a Confederate.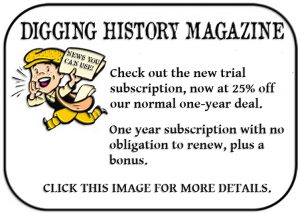 John soon rose to the rank of lieutenant and according to family history his primary job was to "pick up draft evaders." On January 9-11, 1863 he was present at the Battle of Arkansas Post at Fort Hindman. Just a few months before, the area along the Arkansas River had been fortified in anticipation of Union forces attempting to advance toward Little Rock, the capital of Arkansas.
On January 9, Rebel troops were awaiting the arrival of Union troops, although their arrival didn't occur until the next day around midday. As Union troops began their advance toward Fort Hindman, the Rebels were ordered to fall back and there occupied rifle pits just north of the fort. Most of the soldiers stationed there consisted of Texas and Arkansas, and this is possibly where John was positioned when he was slightly wounded. By 4:00 p.m. on January 11, after General John McClernand ordered a final massive assault, Fort Hindman was surrendered. One source indicates, however, that the Texans were reluctant to capitulate and surrender.
The same source indicates that almost 4,800 Confederates were captured. Whether or not John was part of that group is unclear, as I didn't find any records indicating he was a prisoner of war at any time. One source reports that although he had been wounded, he remained in the service of the Confederacy until the end of the war; however, other records indicate that one son, Robert was born in 1864.
Nevertheless, when John returned to Texas, he found both his family home and fortunes in shambles. He worked hard to rebuild the family fortunes in the ensuing years. Although unsuccessful in his attempts to rebuild, he and Julia started their family and had several children together. Their children, in order of birth, were:
Ella – 17 May 1862
Robert Edwin – 17 Jun 1864 (died in 1881)
Joseph Jefferson – 30 Jun 1866
Etna Spikes – 3 May 1871
John Julian – 31 Aug 1872
Elizabeth Ann – 12 Aug 1874
Wesley Ernest – 14 Sep 1877
Frederick Henry – 16 Feb 1879
George Richard – 16 Dec 1882
Samuel Israel – 31 Aug 1883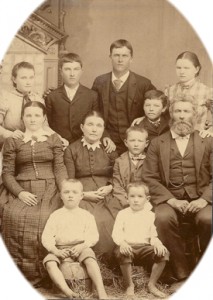 With the exception of the first two children, all were born at Spikes Prairie, the family home in Kaufman County. Their son Robert died at the age of seventeen in 1881. One family historian notes that Julia became insane because the doctor informed here she had given him the wrong medicine. If insane, it was perhaps temporary since she went on to bear more children following Robert's death in 1881.
Their last child Samuel Israel was born at Spikes Prairie in 1883 and sometime after that John decided to move his family, much to Julia's disapproval, westward. His sons Jeff, John, Ernest, Fred and Sam, along with daughter Etna and her husband Arch Paschall, made the journey to West Texas with John and Julia.
The family lived in a tent in Estacado, a Quaker colony, until John could make a trip to Amarillo to purchase the supplies needed to build a home. The home that he built, near the town of Emma, consisted of two rooms, and although the wind blew through the cracks, it was a roof over their heads.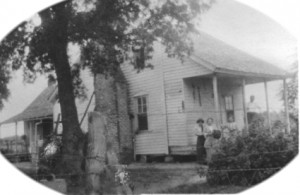 They had brought over three hundred head of cattle with them and, upon their arrival in August, turned the cows out onto the prairie where both grass and water were plentiful. Their cattle brand, called the "Square and Compass" was "XX". Tragedy struck during the winter when most of their herd froze to death. According to the Crosby County News & Chronicle, this misfortune did not deter or discourage John.
Family historians Nellie Witt Spikes and Temple Ann Ellis record Jeff Spikes' memories of the family's struggles:
The winters were hard, the houses frail, but the dug-out warm. I have seen cattle dead along the drift fence that stretched from the Plains to New Mexico. In the spring of the year, cattle would be dead along the Yellowhouse River after a cold rain. It was outside country; cattle drifting from blizzards and snow and cold rains as far north as Amarillo. Then they struck the drift fence, they lay down, never to get up again, others falling on top – a terrible sight.
John helped establish and build up the town of Emma. He and his sons also hauled lumber and helped construct the school. John worked hard during those years following his move to Crosby County. He loved his new home.
His life ended abruptly, however, when he was killed by "the kick of a vicious horse" and died on March 8, 1892. Julia Ann Spikes applied for a widow's pension in 1921 and in the years following John's death appears to have lived at various times with her children and their families. In 1930 she lived with her daughter Elizabeth in Lubbock. She died on July 4, 1933 in Lubbock and is buried in the Emma Cemetery beside John.
Some of John and Julia's sons eventually moved away from Crosby County when the bigger cattle operations moved in. Sons John, Dick and Ernest sold out and moved to New Mexico where they became embroiled in the Spikes-Gholson feud. Stay tuned for Friday's Feudin' and Fightin' article.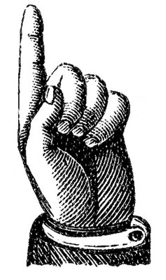 Did you enjoy this article?  Yes? Check out Digging History Magazine.  Since January 2018 new articles are published in a digital magazine (PDF) available by individual issue purchase or subscription (with three options).  Most issues run between 70-85 pages, filled with articles of interest to history-lovers and genealogists — it's all history, right? 🙂  No ads — just carefully-researched, well-written stories, complete with footnotes and sources.
Want to know more or try out a free issue? You can download either (or both) of the January-February 2019 and March-April 2019 issues here:  https://digging-history.com/free-samples/
Thanks for stopping by!