John Wesley Spikes was born in Alabama on September 29, 1841 to parents John Edward and Nancy (Colquehoune) Spikes.  In 1843 his mother passed away and his father married Lucinda Carter on January 11, 1844.  Lucinda was a widow with a young son, also named John, and she and John Edward had two children together before the family migrated west to Texas in 1846.  They first settled along the Sabine River and later moved to Kaufman County, Texas in 1849.
According to Kaufman County history, John Edward was a farmer and slave owner with a different philosophy. He treated his slaves as family, provided for their welfare and allowed them to be buried next to his own family's plot. He helped to establish and build a school in Kaufman, while his family and farm continued to grow and prosper.
This article has been "snipped".  The article was updated, with new research and sources, for the September-October 2020 issue of Digging History Magazine.  It is included in the article entitled "Feuds, Fugitives and the Founding of Quay County".  This issue is Part II of a short series of articles dedicated to New Mexico history and how to find the best genealogical records.  The September-October 2020 issue is available here:  https://digging-history.com/store/?model_number=sepoct-20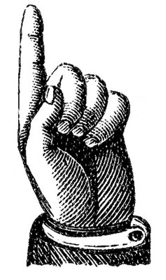 Did you enjoy this article?  Yes? Check out Digging History Magazine.  Since January 2018 new articles are published in a digital magazine (PDF) available by individual issue purchase or subscription (with three options).  Most issues run between 70-85 pages, filled with articles of interest to history-lovers and genealogists — it's all history, right? 🙂  No ads — just carefully-researched, well-written stories, complete with footnotes and sources.
Want to know more or try out a free issue? You can download either (or both) of the January-February 2019 and March-April 2019 issues here:  https://digging-history.com/free-samples/
Thanks for stopping by!