Today's "feisty female" has been described as "Amazonian" and a "buxom behemoth".  Some believe she was born Sarah Knight, perhaps of Irish parentage, in 1812 or 1813 in either Tennessee or Missouri –  history is unclear as to exactly when and where.   She has been referred to variously as "Sarah Bourdett", "Sarah Borginnis", "Sarah Bourgette", "Sarah A. Bowman", and "Sarah Bowman-Phillips" – but she is best remembered by her nickname "The Great Western".
The Great Western Steamship Company was formed in 1836 by a group of Bristol, England investors for the purpose of building a line of steamships which would travel between Bristol and New York. Their theory was that "bigger was better" – in fact they believed that the larger the ship the more fuel efficiently it would run.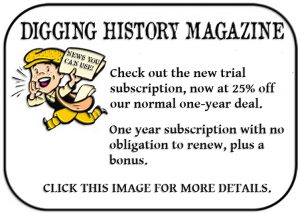 When the Great Western made its maiden voyage across the Atlantic in 1838, it was the largest steamship afloat in the world. The ship left Bristol on March 31, 1838 but a fire broke out in the engine room. Although damage was slight, the ship still had to dock at Canvey Island. Several passengers cancelled their bookings and when the Great Western started out again on April 8, there were only seven passengers on board.
The 235-foot long ship was wooden and iron-strapped with side paddle wheels and four masts for auxiliary propulsion and "balance" to keep the paddle wheels in the water and the ship traveling in a straight line. To date it was the most modern technologically designed ship, also called a "floating palace." The ship caused a stir when it arrived in New York, and apparently not soon forgotten.
In the spring of 1846, Sarah Bourdett (or Bourgette) drove her wagon loaded with cooking equipment into General Zachary Taylor's army camp in Matamoros, Mexico. She, being at least six feet tall and perhaps two hundred pounds, cut quite an imposing figure. Possibly her impressive size reminded someone of the steamship Great Western, for thereafter that would be her sobriquet.
It is said that upon meeting General Taylor she loudly proclaimed, "If the general would give me a strong pair of tongs, I'd wade that river and whip every scoundrel that dared show himself." Although the phrase "strong pair of tongs" seemed a little odd, some historians believe that perhaps she was referring to a new style of men's work pants which were called "tongs." Nevertheless, she was obviously loaded for bear and ready for action.
Sarah and her husband had first made an appearance in Corpus Christi in 1845 when her husband was part of the part of Taylor's occupying force after enlisting in Jefferson Barracks, Missouri. It was a common practice that wives were allowed to join the army as cooks or laundresses and accompany their husbands on their missions.
Sarah was an admirer of Zachary Taylor, confident of his leadership skills. President James K. Polk, anticipating problems with the annexation of Texas, sent Taylor to make a stand. When the troops moved to Matamoros to hastily construct Fort Texas, Sarah accompanied them. Supplies had been left behind at Point Isabel so Taylor had to march back and retrieve them. Fort Texas, although well-defended, was lacking supplies.
The 7th Infantry was left behind at the fort. This regiment had earned the nickname of the "Cotton Balers". During the War of 1812 these troops had made an heroic defense behind cotton bales in the Battle of New Orleans. Major Jacob Brown was the regiment commander. Camp women, including Sarah, remained with the regiment. So Far From God: The U.S. War With Mexico, 1846-1848 describes Sarah:
A strapping, muscular woman six feet in height, she reputedly could trounce any man in the regiment, and once had nearly done so when an unwary soldier made an untoward remark to her back at Corpus Christi. At the Arroyo Colorado she had reportedly offered to cross the stream herself and "straighten out" the entire Mexican army. But despite her strength and pugnacity, she was physically attractive, with dark hair and gray-blue eyes, and she could be tender of heart when the situation called for it….Though officially a noncombatant, she and her like shared the hardships and the dangers of the troops.
General Taylor departed for Port Isabel on May 1, 1846, leaving five hundred soldiers at Fort Brown. On the morning of May 3, the Mexicans began firing upon the fort. Rather than retreat to safe quarters, as would be expected of the women, Sarah continued to serve meals, dress wounds and load rifles. Sarah was said to have been an excellent shot, often seen carrying pistols, and at least one source suggests that she joined in the battle.
The battle continued for seven days and Major Brown was killed. Sarah would be lauded for her heroic efforts in the face of battle. In honor of Major Brown, the fort was renamed to "Fort Brown" and Sarah, a.k.a. "The Great Western" would also become known as "the Heroine of Fort Brown".
Her story of bravery in the face of danger would be told in newspapers across the country. Some newspaper articles would refer to her as "a queer old woman", but most lauded her.
After Matamoros, General Taylor crossed the Rio Grande into Mexico and Sarah followed. The Mexicans and Americans clashed in Monterrey, both sides inflicting heavy casualties, but in the end the Americans occupied the city. Sarah set up a restaurant in one of the buildings and called it "The American House."
Taylor soon moved on to Saltillo and Sarah followed, re-establishing The American House there. She gained a reputation of a willingness to fix meals at any hour of the day or night if a soldier was hungry. The American House would become a "headquarters for everybody" – and not just a restaurant but a bordello as well.
Another battle would soon take place in nearby Buena Vista. For two days the battle raged and Sarah again fed and nursed the troops. One account relates that she had briefly returned to Saltillo when a private from Indiana ran into her restaurant and declared that General Taylor was whipped. Sarah, who practically worshiped Taylor, decked the young man and declared, "There ain't Mexicans enough in Mexico to whip old Taylor. You just spread that rumor and I'll beat you to death." The rumor turned out to be untrue as Taylor was victorious.
At some point Sarah's husband was perhaps killed, as some accounts have suggested. When the Mexican War ended with the Treaty of Guadalupe Hidalgo, troops were next dispatched to defend travelers heading to the gold fields of California. Sarah wanted to accompany them but her husband was gone now, and the rule had been as long as the husband was a soldier the wife could travel with his regiment.
To circumvent the regulations, Sarah proclaimed, "Who wants a wife with $15,000 and the biggest leg in Mexico? Come, my beauties, don't all speak at once. Who is the lucky man?" A dragoon by the name of Davis stepped forward. According to More Than Petticoats: Remarkable Texas Women:
One brave private came forward and said, "I have no objections to making you my wife, if there is a clergyman here who would tie the knot." To which The Great Western replied, "Bring your blanket to my tent tonight and I will learn you to tie a knot that will satisfy you, I reckon!"
For two short months, she would be Sarah Davis, until she met another man who caught her fancy. Davis was dispensed with and, for several months she presumably lived with the other man. Sarah made her way to El Paso in 1849 where she briefly ran a hotel for travelers heading to California. Then, with another man, possibly Juan Duran, she went to Socorro, New Mexico, as evidenced by the 1850 census (Sarah had reverted to her first husband's name apparently, listed as "Sarah Bourgette"). Also listed with them are five young girls which some believe might have been frontier orphans. Nancy Skinner, two years old in 1850, would remain with Sarah as an adopted daughter.
Less than two years later Sarah married Albert Bowman and moved to Fort Yuma. Sarah worked in the hospital and served as a cook for the officers. Later she and Albert would continue to move with troops throughout Arizona. When gold was discovered in Fort Yuma the two returned. Albert was several years younger than Sarah and in 1864 he ran off with a younger woman. Now Sarah was left alone with several adopted Mexican and Indian children to raise.
Historical facts are unclear as to when or how Sarah died, but some accounts say she died of a tarantula bite. She was buried in the Fort Yuma cemetery on December 23, 1866 with full military honors. Twenty-four years later all bodies buried in the cemetery were exhumed and moved elsewhere. Sarah's body was sent to The Presidio in California – her tombstone lists her name as "Sarah A. Bowman", but to so many who knew her throughout her illustrious life, she would always be known as "The Great Western."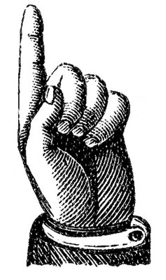 Did you enjoy this article?  Yes? Check out Digging History Magazine.  Since January 2018 new articles are published in a digital magazine (PDF) available by individual issue purchase or subscription (with three options).  Most issues run between 70-85 pages, filled with articles of interest to history-lovers and genealogists — it's all history, right? 🙂  No ads — just carefully-researched, well-written stories, complete with footnotes and sources.
Want to know more or try out a free issue? You can download either (or both) of the January-February 2019 and March-April 2019 issues here:  https://digging-history.com/free-samples/
Thanks for stopping by!