It's been called "The Gunfight at Hyde Park" or the "Newton Massacre". The Emporia News (Kansas) headlined it as "Wholesale Murder at Newton", the White Cloud Kansas Chief called it an "affray" and the Lawrence Daily Journal called it a "riot". Whatever, it was bloody, and one of the biggest gunfights in the history of the Wild West – more were killed than the Gunfight at the OK Corral.
In 1871, the Atchison, Topeka & Santa Fe Railroad had extended its line past Abilene, Kansas and established a terminal at Newton. In a pattern repeated numerous times during that era throughout the West – discover gold or silver or put in a railroad line, and towns would quickly go from bucolic to rambunctious.
Up until that time, Texas cattle had been brought to Abilene for shipping, but after the rail line extension Newton became "cowboy central". Of course, when cowboys came to town they wanted to be entertained – places like the Do Drop Inn, Side Track and the Gold Room, twenty-seven saloons and eight gambling halls in all. The trains arrived on July 17, 1871 and trouble followed soon after.
The two main characters were Mike McCluskie, an Ohioan employed by the railroad as a night policeman, and Bill Bailey, a Texas cowboy. Both had been hired as special policemen by the town of Newton to help keep order in town during the August elections when issues related to the formation of a new county and railroad bonds were on the ballot.
Even though McCluskie and Bailey were hired to work together, they had disagreements, some say of a political nature. On August 11, the two had a fist fight at the Red Front Saloon. Bailey was thrown out of the saloon onto the street and McCluskie walked out and shot him twice in the chest. Bailey died the next day.
To avoid arrest, McCluskie fled town. Meanwhile, Bailey's cowboy friends vowed revenge. Apparently, McCluskie heard he wouldn't be charged since he would have been justified by reason of self defense. McCluskie would claim that he feared for his life because he knew Bailey had been in other fights, killing two men. After a short time, he returned to Newton.
On the evening of August 19, McCluskie ventured into Tuttle's Dance Hall, located in the Hyde Park area of Newton where quite a few gambling halls and saloons were located. One friend, Jim Martin (a Texas cowboy), accompanied him to the faro tables, and another friend happened to be there as well – James Riley, eighteen years old and dying of tuberculosis. McCluskie had befriended Riley, known as "McCluskie's Shadow."
Around 1:00 a.m. the saloon owner wanted to close up for the night, but his customers wouldn't leave. At 2:00 a.m. McCluskie was still playing at the faro table. Just after 2:00, three friends of Bailey's entered the saloon – Billy Garrett, Henry Kearnes and Jim Wilkerson – their only intent was to kill Mike McCluskie. Another friend, Hugh Anderson, arrived a short time later with gun in hand. He walked over to McCluskie and called him a coward, threatening to blow his head off.

At that point, Jim Martin jumped up to defend his friend but Anderson shot McCluskie in the neck, which knocked him to the floor. McCluskie attempted to shoot Anderson but his gun misfired. Then with McCluskie laying face-down on the floor, Anderson shot him again in the back. The other cowboys begin firing their guns, although at no one in particular. James Riley pulled out his guns and began firing upon the Texans and several others – Riley had shot seven men during the melee.
Jim Martin, who had first stood up to defend McCluskie, was killed, as were Billy Garrett and Henry Kearnes. Another man, Patrick Lee, who worked for the railroad, was also shot and died two days later. Another railroad employee was shot but recovered. Jim Wilkerson and Hugh Anderson were wounded, but both later recovered. James Riley had never been in a gunfight, yet seven men lay on the floor – then he simply walked out of the saloon and was never seen again.
A warrant was issued for Hugh Anderson's arrest for McCluskie's murder, but his friends managed to smuggle him out of town. He eventually made it back to Texas and was never brought to trial for the murder. However, that didn't stop Mike's brother, Arthur, from wanting revenge. Arthur and his friends would wait to find Hugh Anderson for almost two years.
In 1873, Anderson decided to return to Kansas where he had a job at Harding's Trading Post as a bartender. On July 4, Arthur sent a friend to challenge Anderson to a dual – guns or knives, his choice. Anderson chose pistols and went outside. Both men began firing, emptying their guns. After all of their bullets were spent, they used knives, fighting to the death of both men.
The newspaper account of the gunfight in 1871 by the Emporia News was interesting and perhaps a bit overly dramatic. It began like this:
On Sunday morning last a row occurred at Newton which resulted in the murder of two men and the wounding of nine others, three of whom have since died from wounds received in the affray. This affair occurred in one of those sinks of iniquity near the town called a "dance house."
A former resident of Emporia happened to be in Newton at the time and gave his eyewitness account of the events:
It seems that this murderous affair was the result of several less fatal shooting scrapes which have been happening at Newton for some weeks.
It must be borne in mind that the state of society in that town is now at its worst. The town is largely inhabited by prostitutes, gamblers and whisky-sellers. Pistol shooting is the common amusement. All the frequenters of the saloons, gambling dens and houses of ill-fame are armed at all times, mostly with two pistols.
According to this person's account, a man known as George Delany, "alias Wm. McCluskie, a St. Louis hard case," was arrested on a charge of garroting (strangling). On the day of the election, McCluskie and Bailey had an argument over the arrest and a woman. The eyewitness continued:
At 1 o'clock last Sabbath morning, when all but one of the dance houses were closed, and most of their frequenters had left, the murderers proceeded to carry out their desperate threats. One of these disreputable places remained open. McCluskie was one of the loiterers. It proved to be his last hour on earth. Could he have know this, he would have doubtless have preferred to spend it elsewhere.
The article concluded by saying: "This was one of the bloodiest affrays that ever occurred in our State, and we hope that measures will be taken to prevent its occurrence."
At least twelve killings (perhaps more) were documented during the 1871 cattle season. By the next season, however, Newton had passed a law prohibiting the running of cattle through their town, and the railroad line had been extended to Wichita. Those events were perhaps a turning point for Newton, once known as the "wickedest city in the west", rivaling even Dodge City. The railroad continued to play an important part for more than a century while the area developed as an agricultural and industrial center, and today it is home to approximately 20,000 residents.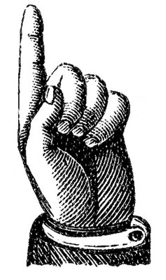 Did you enjoy this article?  Yes? Check out Digging History Magazine.  Since January 2018 new articles are published in a digital magazine (PDF) available by individual issue purchase or subscription (with three options).  Most issues run between 70-85 pages, filled with articles of interest to history-lovers and genealogists — it's all history, right? 🙂  No ads — just carefully-researched, well-written stories, complete with footnotes and sources.
Want to know more or try out a free issue?  That's easy if you have a minute or two.  Here are the options (choose one):
Scroll up to the upper right-hand corner of this page, provide your email to subscribe to the blog and a free issue will soon be on its way to your inbox.
A free article index of issues is available in the magazine store, providing a brief synopsis of every article published in 2018.  Note:  You will have to create an account to obtain the free index (don't worry — it's easy!).
Contact me directly and request either a free issue and/or the free article index.  Happy to provide!
Thanks for stopping by!