Catherine Anselm "Kate" Gleason, like her good friend Lillian Moller Gilbreth, was an engineer and businesswoman long before those career choices were considered appropriate for a woman to pursue. Her father left Ireland in 1848, three years after the potato famine, married and had a son and then lost his wife and one-year old daughter to tuberculosis.  The family had been living in Chicago, but William returned to Rochester following his wife and daughter's death to work at a machine shop and study mathematics at night school.  He married Ellen McDermott, also an Irish immigrant, at the age of twenty-seven.  Kate was born on November 25, 1865 in Rochester.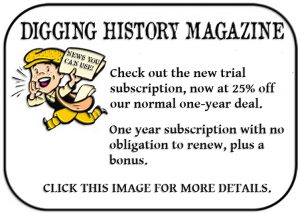 William established a machine shop with some other men and in 1867 he patented a device that held tools in a metal-working lathe – he called it Gleason's Patent Tool Rest. When he and his partners disagreed on the direction of the company, William left and joined Kidd Iron Works as a supervisor. In 1875, William took over the company and renamed it Gleason Works. His oldest child, Tom, was his right-hand man.
Kate attended an all-girls Catholic school, Nazareth Academy. She is said to have resisted the stereotype of the day that girls were second best. She remarked later, "Girls were not considered as valuable as boys; so I always jumped from a little higher barn, and vaulted a taller fence than did my boy playmates, just to prove that I was as good as they." At age nine she was reading books on machinery and engineering, hardly subjects that were considered appropriate for a young girl.
Kate was eleven years old when Tom died of typhoid fever, a shocking blow to his family and the company. At the age of twelve Kate began working for her father, first as his bookkeeper and later "tinkering" in the machine shop and running the office.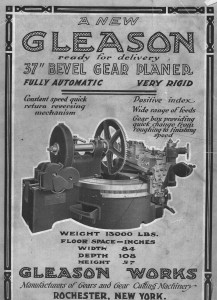 In 1884, Kate became the first woman to ever enter the engineering program at Cornell University. She excelled but Gleason Works was struggling financially as companies were failing and unable to pay their bills, a result of the recession which occurred between 1882 and 1885. Her father wrote to ask her to return for a year to assist him.
Kate never returned to Cornell, but took night classes at the Mechanics Institute in Rochester, studying mechanical engineering. Again she was running the office at Gleason Works and traveling to the Midwest to sell the machinery. At age twenty-five, Kate she was officially named the Secretary-Treasurer of the newly reorganized Gleason Tool Company. According to Jan Gleason, wife of Kate's grand-nephew James:
… it was her business and sales sense that grew the company. Kate convinced her father to concentrate on their bevel gear planer, a machine that made gears which could work on a bend. Their machine made gears faster and cheaper than any competitor's. Beveled gears were a very important part of the fast-growing bicycle industry, and a major contributor to the rapidly expanding auto industry. (Women of Steel and Stone: 22 Inspirational Architects, Engineers and Landscape Designers)
Even without a degree, Kate was quite accomplished and knowledgeable in the field of mechanical engineering. Not only was she able to explain the processes of the products she was selling, she also possessed a breadth of knowledge about the engineering processes of the companies she was selling the products to. Fred Colvin, machinist and author, gave her the title "the Madame Curie of machine tools".
At age twenty-nine her doctor recommended some rest and relaxation in Atlantic City, but Kate decided to board a cattle steamer and head across the ocean to Great Britain and Europe, the only woman passenger on the ship. By the time she arrived she felt better and set out to visit potential clients in Scotland, England, Germany and France. It was a successful trip with several large orders secured and Gleason Works became part of the first wave of American businesses to expand overseas.
Rochester played a major role in the women's suffrage movement and Kate was undoubtedly influenced by it, perhaps emboldening her to step out and pursue non-traditional roles. Susan B. Anthony, a resident of Rochester, cast votes along with fourteen other women in the 1872 elections – she was later arrested for breaking a federal law. At age twenty-two Kate joined a business women's club, the Fortnightly Ignorance Club, of which Anthony, a friend of her parents, was a member as well.
Susan Anthony had given Kate some advice early in her life, "[A]ny advertising is good. Get praise if possible, blame if you have to. But never stop being talked about."
Anthony gave Kate set of books, History of Woman Suffrage, in 1903 and inscribed it with the following: "Kate Gleason, the ideal business woman of who I dreamed fifty years ago – a worthy daughter of a noble father." Susan Anthony died a few months later at the age of eighty-six.
So impressive was Kate's knowledge of the machine and tool industry, her father's invention of the bevel gear planer was sometimes credited to her (even Henry Ford did so). Kate left Gleason Works in 1913, some say due to a family conflict and/or gender discrimination. After thirty-five years with her family's company she began to work for Ingle Machine Company.
She received accolades and prestigious awards through the years of her illustrious career. In 1913 she was elected to the German Engineering Society, followed by election into the American Society of Mechanical Engineers. At an ASME dance a few months later, she was the only woman among four thousand men at the event.
When Ingle Machine Company experienced financial setbacks, Kate was appointed receiver by a bankruptcy court and later restored the company to solvency. Two years after going into receivership owing $140,000, the company was worth over one million dollars at the conclusion of the proceedings. Then came World War I, and one of her friends, the president of First Bank of East Rochester, was called to duty overseas. By a unanimous vote, Kate Gleason was elected president of the bank, the first woman (without benefit of family ties) to head a national bank and holding the position until 1919 when the war ended.
For years she had a vision for low-cost housing to be constructed in East Rochester and had bought land with that project in mind. Her first projects were turning a swamp into a park and designing and engineering a country club called Genundawah. With the end of World War I came a "wedding boom" – hundreds of soldiers returning to marry their sweethearts and there was a housing shortage. Kate's plans were for a community to be built called "Concrest".
The community would resemble a French village and she would employ the use of concrete instead of wood and bricks. The plans were standardized, and even with the use of mostly unskilled workers, one hundred six-room cement houses were efficiently and economically built. It gained her another prestigious membership in the American Concrete Institute, and again she was the first woman member.
Kate helped to restore the war-torn French village of Septmonts, and after leaving Rochester she headed to South Carolina to develop a resort in Beaufort. Later she started a development in Sausalito, California. On January 9, 1933, however, Kate Gleason died of pneumonia. Even after departing Rochester, it was still her home and she was buried there. The Rochester Institute of Technology as well as other institutions, libraries and parks in the Rochester area were recipients of her generosity at the time her personal fortune of over one million dollars was distributed.
Lillian Gilbreth, her long-time friend, was said to have received money from Kate's estate. In the book Lillian Gilbreth – Redefining Domesticity, it was noted of their friendship:
A memorable visit to Rochester, New York, brought her together for the first time with a rare woman engineer by the name of Kate Gleason. Lillian had never met a woman like her – an unmarried middle-aged construction expert, who thought it perfectly appropriate to climb up the side of a steam engine to drive it and to not bother with traditional feminine clothing on construction sites.
And from the book, Women of Steel and Stone: 22 Inspirational Architects, Engineers and Landscape Designers:
Frank and Lillian Gilbreth occasionally consulted with Gleason Works. On one trip, Kate and Lillian sat in the cab of a small steam engine, and Kate showed Lillian how to run it. Kate applied Frank and Lillian's time and motion techniques to the construction of Concrest houses and saved considerable time and money. Kate and Lillian also sailed together on the Scythia from New York on Thursday June 19, 1924, five days after Frank's death. Lillian quickly scheduled a daily four o'clock tea in the Garden Lounge for all the ladies on the ship. Libby Sanders, Lillian's companion, wrote in her diary, "A fascinating person, Miss Gleason, held the stage. She is the jolliest and most adorable person. She knows all there is to know about building houses." Kate, Lillian and Libby were traveling companions in Europe and also sailed home together, returning to New York in August 1924. Kate and Lillian also traveled together to the World Engineering Congress in Tokyo in 1929. The women were such good friends that Kate even left money to Lillian in her will.
Kate Gleason was an outstanding business woman whose career continued to blossom through the years as she pressed ahead in business endeavors which were traditionally male only. She never married or had children, but then it doesn't sound like she was unfulfilled in her life's work by not having a family of her own. A quote from Kate aptly sums up her business and personal philosophy: "I had been developing a talent that almost amounted to genius for putting myself in places where other women are not likely to come."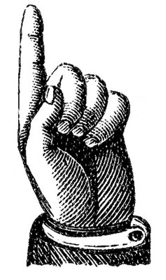 Did you enjoy this article?  Yes? Check out Digging History Magazine.  Since January 2018 new articles are published in a digital magazine (PDF) available by individual issue purchase or subscription (with three options).  Most issues run between 70-85 pages, filled with articles of interest to history-lovers and genealogists — it's all history, right? 🙂  No ads — just carefully-researched, well-written stories, complete with footnotes and sources.
Want to know more or try out a free issue? You can download either (or both) of the January-February 2019 and March-April 2019 issues here:  https://digging-history.com/free-samples/
Thanks for stopping by!