Charles H. Utter, a.k.a. "Colorado Charlie", according to most sources was born around 1838 in New York state, near the Niagara Falls region.  One individual in this past week's Surname Saturday article, Abraham Utter, lived in New York state, so perhaps they were distantly related.
He is said to have grown up in Illinois and as a young man headed west, where he became a well- known guide, trapper and prospector in Colorado.  In 1872 he was the guide who led a group of men and women up Gray's Peak.  A description of him was reported in the September 1872 Scribner's Monthly:
Our guide is Charley Utter, who furnishes the twenty-eight saddle horses and the double wagon required by our somewhat numerous party. Dressed in his trapper-suit, Charley presents a figure well worth looking at. Buckskin coat and pantaloons–the latter ornamented with a leather fringe and two broad stripes of handsome bead-work; the former bordered with a similar fringe rimmed by a band of otter fur, and embroidered on the back and sleeves with many-colored beads, the handiwork of a Sioux squaw, and a wonderful specimen of Indian skill; vest of buckskin tanned with the hair on, and clasped with immense bear-claws instead of buttons; pistol, knife, and tomahawk in belt, the belt-buckle of Colorado silver and very large; a broad-brimmed hat and stout moccasins;–these are the externals of this famous Rocky mountain guide.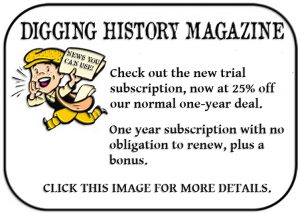 Said to be small in stature, he sported what many sources called a "dandified appearance" – extremely neat with long, flowing blond hair and a perfectly groomed moustache. One Colorado newspaper described him as a "courageous little man". He wore handmade fringed buckskins, linen shirts and carried revolvers mounted in gold, silver and pearl. So fastidious was he about his appearance, he carried with him a mirror, combs and a whisk broom. While it was considered an oddity in the rough and tumble atmosphere of the mining camps, Charlie was said to have bathed each and every morning. According to one source, absolutely no one was allowed in his tent (not even his good friend James Butler, "Wild Bill" Hickok). Charlie met Wild Bill while working as a scout and hunter for the railroad in Kansas, according to one source.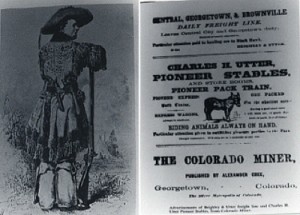 In 1866 he met and married fifteen-year old Matilda "Tilly" Nash, daughter of an Empire baker, in Colorado. In 1870, the census enumerated them in Georgetown, Clear Creek, Colorado Territory – he was 32 years old and she 19 years old. At that time, Charlie's occupation was listed as "livery", with the value of both real estate and personal property listed at $7,000 each. His brother Stephen was a miner and they worked together with mining agent William Bement. Charlie also ran a delivery service to the mining camps scattered around the Georgetown area.
In 1874, referring to the Black Hills gold rush, Charlie predicted a "lallapaloozer". In the spring of 1876, he and Stephen, led a caravan of thirty wagon trains from Georgetown to South Dakota. One source reports that the caravan included prospectors, gamblers and 180 prostitutes. In Wyoming, Charlie met up with both Wild Bill and Calamity Jane who both joined his train and continued on with him to Deadwood. Some sources believe that Madame Moustache, known to be acquainted with Calamity Jane, also joined the caravan.
The caravan arrived in Deadwood in July of 1876. Soon after their arrival, Charlie established a livery and delivery service, and soon added an express mail service between Deadwood and Cheyenne, Wyoming – charging 25 cents per letter or parcel. It has been said that Utter was considered a protector of his friend Wild Bill, protecting Hickok from himself. Hickok was known to be both an excessive drinker and gambler.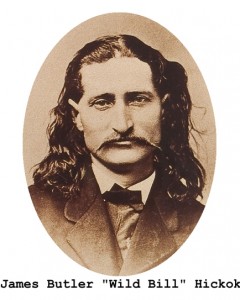 On August 2, Charlie was away on a 48-hour mail run when his friend and "pard" Wild Bill was shot and killed by Jack McCall while playing cards in the Number 10 Saloon. Charlie returned to Deadwood to claim his friend's body. He placed a notice in the Black Hills Pioneer:
Died in Deadwood, Black Hills, August 2, 1876, from the effects of a pistol shot, J. B. Hickok (Wild Bill) formerly of Cheyenne, Wyoming. Funeral services will be held at Charlie Utter's Camp, on Thursday afternoon, August 3, 1876, at 3 o'clock, P. M. All are respectfully invited to attend.
Charlie sent a lock of Wild Bill's hair to his wife, Agnes Lake. Wild Bill's wooden grave marker read:
Wild Bill, J. B. Hickok killed by the assassin Jack McCall in Deadwood, Black Hills, August 2d, 1876. Pard, we will meet again in the happy hunting ground to part no more. Good bye, Colorado Charlie, C. H. Utter.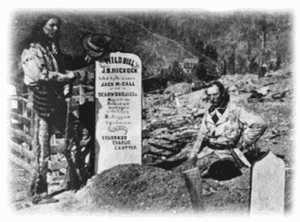 Scores of people came to pay their respects. Jack McCall's trial was held at the same time as the funeral (justice was swift in those days!). Amazingly, McCall was found not guilty, but later it was discovered the trial was illegal. McCall was captured by U.S. marshals, retried and hung on March 1, 1877 in Yankton, South Dakota.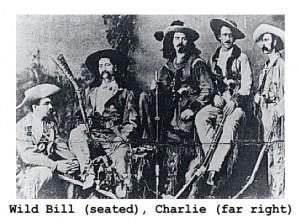 Charlie returned to Colorado the following year, but returned in 1879 to re-inter his friend's body in the Mount Mariah Cemetery. Charlie remained in the Black Hills area and purchased the Eaves Saloon in Lead, another mining camp. He remained there for about a year, but was cited for operating without a proper liquor license. He returned to Deadwood only to lose everything in a devastating fire on September 26, 1879 which destroyed over three hundred buildings.
Again he returned to Colorado, and this time he was headed for Leadville in February of 1880. By June of that year he had moved on to Ruby City, Gunnison, Colorado where he was enumerated as a miner in the 1880 census. No mention of his wife, however (one source says that he and Tilly separated in 1880). He also spent time in Durango, Colorado and Socorro, New Mexico. In Socorro, he operated a saloon and gambling den (I wonder if he knew Syl Gamblin) and is thought to have married Minnie Fowler, a faro dealer. In 1884, he participated in Fourth of July festivities in Socorro, serving on the Grounds Committee, according to the Socorro Chieftain.
Sometime in 1888, Charlie was said to have left Socorro and went to Panama to operate a pharmacy, although historical records are hard to find. Some believe that he practiced medicine as well. A passenger list of the S.S. Turrialba notes that Charles H. Utter, druggist, sailed from Colon, Panama to New Orleans on July 21, 1910. The November 26, 1904 Socorro Chieftain verifies his residence in Panama: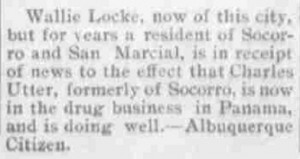 Upton Lorentz, a druggist in Comfort, Texas related that the last time he saw his friend, Charlie was sitting "blind and grizzled" in front of his pharmacy in 1910. When and where Charles Utter died and was buried is unknown, however.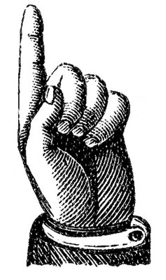 Did you enjoy this article?  Yes? Check out Digging History Magazine.  Since January 2018 new articles are published in a digital magazine (PDF) available by individual issue purchase or subscription (with three options).  Most issues run between 70-85 pages, filled with articles of interest to history-lovers and genealogists — it's all history, right? 🙂  No ads — just carefully-researched, well-written stories, complete with footnotes and sources.
Want to know more or try out a free issue? You can download either (or both) of the January-February 2019 and March-April 2019 issues here:  https://digging-history.com/free-samples/
Thanks for stopping by!