The first mining claim was filed in 1878 in Gila County, Arizona and another one was filed in 1882, but both were invalidated in 1884 when it was found the claims were located within the San Carlos Apache Indian Reservation.
Enterprising miner George B. Chittenden lobbied Congress to change the reservation boundaries and on December 22, 1902 President Theodore Roosevelt signed an executive order reverting the land back to the public domain.  Chittenden and N.H. Mellor immediately staked their claims on Christmas morning – thus the name of both the mine and the town.  According to an Arizona Republic article, the two men stated, "We filled our stockings and named the place Christmas in honor of the day."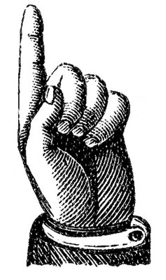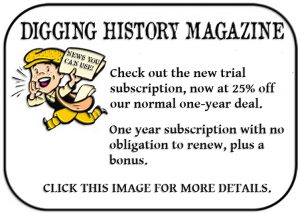 This article is no longer available for free at this site. It was re-written complete with footnotes and sources and has been published in the December 2018 issue of Digging History Magazine.  Should you prefer to purchase the article only, contact me for more information.
I invite you to check out Digging History Magazine.  Since January 2018 new articles are published in a digital magazine (PDF) available by individual issue purchase or subscription (with three options).  Most issues run between 70-85 pages, filled with articles of interest to history-lovers and genealogists — it's all history, right? 🙂  No ads — just carefully-researched, well-written stories, complete with footnotes and sources.
Want to know more or try out a free issue? You can download either (or both) of the January-February 2019 and March-April 2019 issues here:  https://digging-history.com/free-samples/
Thanks for stopping by!