The area around today's ghost town was settled thousands of years ago.  All along the Kodiak Archipelago the Alutiiq people lived, and like most other natives  they hunted marine mammals (sea otters) and fished.  The community was well organized – men and women both had work to do and goods were traded with other natives and settlements in the area.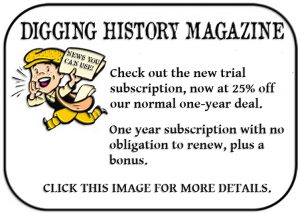 In 1784, a Russian state-sponsored company arrived and began the conquest of Kodiak and the surrounding area by establishing an outpost at Three Saints Harbor.  The area is said to have been well-populated at the time, perhaps around 8,000 residents, and after it was settled by the Russians became known as "Russian America".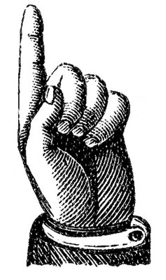 This article is no longer available for free at this site. It was re-written and enhanced, complete with footnotes and sources and has been published in the August  2018 issue of Digging History Magazine.  Other articles in this issue include, "Klondicitis! Dreamers and Drifters, Gunslingers and Grifters: Simply a Great Mad Rush", "Mining Genealogical Gold:  Bed and Board Notices (he said, she said)", "Eleven Days of Hellish Heat", and more.  Should you prefer to purchase the article only, contact me for more information.
I invite you to check out Digging History Magazine.  Since January 2018 new articles are published in a digital magazine (PDF) available by individual issue purchase or subscription (with three options).  Most issues run between 70-85 pages, filled with articles of interest to history-lovers and genealogists — it's all history, right? 🙂  No ads — just carefully-researched, well-written stories, complete with footnotes and sources.
Want to know more or try out a free issue? You can download either (or both) of the January-February 2019 and March-April 2019 issues here:  https://digging-history.com/free-samples/
Thanks for stopping by!