Since the weather has turned colder (and snowy in some places) I decided to cast out to the far north where snow has been on the ground for weeks – Circle, Alaska. A small marker was placed over Nellie Ross Cullens-Norwood's grave in this remote area of Alaska.  Only fifteen of the graves have any kind of marking on them according to Find-A-Grave, but perhaps as many as thirty-four people are buried in Circle Hot Springs Cemetery.
I was intrigued by this one because I couldn't locate any other Norwood's buried in the area and Nellie was close to 80 years old when she died (noted on the marker).  So, what is an elderly lady doing way up in remote Alaska living alone – there has to be a story here!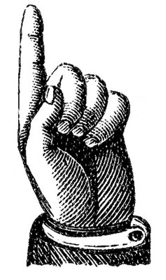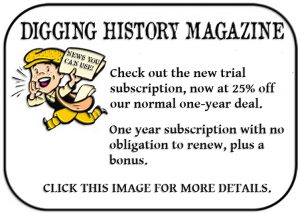 This article was significantly enhanced with new research, complete with sources, and published in the August 2018 issue of Digging History Magazine. Should you prefer to purchase the article only, contact me for more information.
I invite you to check out Digging History Magazine.  Since January 2018 new articles are published in a digital magazine (PDF) available by individual issue purchase or subscription (with three options).  Most issues run between 70-85 pages, filled with articles of interest to history-lovers and genealogists — it's all history, right? 🙂  No ads — just carefully-researched, well-written stories, complete with footnotes and sources.
Want to know more or try out a free issue? You can download either (or both) of the January-February 2019 and March-April 2019 issues here:  https://digging-history.com/free-samples/
Thanks for stopping by!