At the suggestion of my cousin, Terrie Henderson, I decided to check out some cemeteries in Catron County, New Mexico.  Several of the sites I perused had extensive details of both the lives and deaths on the individual Find-A-Grave web page.  For instance, the Boot Hill Cemetery has but 8 interments.  Initially I thought this might be a good one to research but since a lot of information has already been documented, I wanted to find something more challenging.
I continued looking through the Catron County cemeteries and came upon the Glenwood Cemetery.  I saw a picture of a sign with the name of the cemetery:
The name of the founder, A.E. Sipe, caught my eye and the fact that the precise founding date was noted.  Would I find A.E. Sipe himself buried in this cemetery?
This article has been "snipped".  The article was updated, with new research and sources, for the September-October 2020 issue of Digging History Magazine.  It is included in the article entitled "The Dash:  A.E. Sipe (1855-1909)" with much more research about Adolphus Elijah Sipe and his family, plus what really happened to him.  How and where did he die?  This issue is Part II of a short series of articles dedicated to New Mexico history and how to find the best genealogical records.  The September-October 2020 issue is available here:  https://digging-history.com/store/?model_number=sepoct-20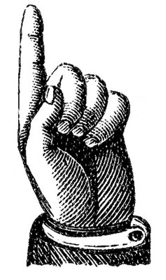 Did you enjoy this article?  Yes? Check out Digging History Magazine.  Since January 2018 new articles are published in a digital magazine (PDF) available by individual issue purchase or subscription (with three options).  Most issues run between 70-85 pages, filled with articles of interest to history-lovers and genealogists — it's all history, right? 🙂  No ads — just carefully-researched, well-written stories, complete with footnotes and sources.
Want to know more or try out a free issue? You can download either (or both) of the January-February 2019 and March-April 2019 issues here:  https://digging-history.com/free-samples/
Thanks for stopping by!