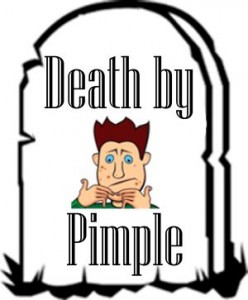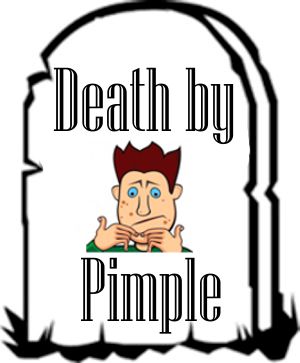 I ran across this intriguing subject while researching an early Surname Saturday article about the Pimple surname.  I found several references to so-called "death by pimple" and researched further.  Clearly, the problem was due to lack of an effective way to treat infection prior to the late 1920's and early 1930's.
That's not to say doctors didn't try to treat infections.  There were advertisements galore during the nineteenth century hailing various "miracle cures" for all sorts of maladies, pimples included.  The first instance found in a search of "pimple" at Newspapers.com yielded an article about a suspect in the disappearance of a surgeon who "hath been set upon by some ill people."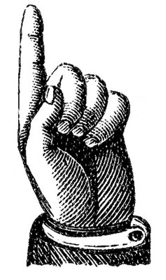 This article will be included in a future issue of our digital publication — Digging History Magazine.  The magazine article, entitled "Ways to Go in Days of Old", will explore the numerous (and sometimes tragic) ways our ancestors met their demise.
Since January 2018 new articles are published in a digital magazine (PDF) available by individual issue purchase or subscription (with three options).  Most issues run between 70-85 pages, filled with articles of interest to history-lovers and genealogists — it's all history, right? 🙂  No ads, just carefully-researched stories, complete with footnotes and sources.
Want to know more or try out a free issue?  That's easy if you have a minute or two.  Here are the options (choose one):
Scroll up to the upper right-hand corner of this page, provide your email to subscribe to the blog and a free issue will soon be on its way to your inbox.
A free article index of issues is available in the magazine store, providing a brief synopsis of every article published in 2018.  Note:  You will have to create an account to obtain the free index (don't worry — it's easy!).
Contact me directly and request either a free issue and/or the free article index.  Happy to provide!
Thanks for stopping by!