This was a difficult surname to research – what with the Google results of "blemish control advice" or "family history of acne" interspersed and all.  I came across the surname "Pimple" on a list of Revolutionary War soldiers last week when I was researching the "Pierson" surname.  Along with Shadrack and Meshack Pierson, Private Paul Pimple from Pennsylvania received 200 acres of land for his war service.  Private Pimple was injured while serving in the war and was pensioned in 1788 – 1835 pension records indicate he received an annual compensation of $60.
I found two other similar spellings of the name as well — "Pimpel" and "Pimpl".  I would assume that the ancestral homeland of Paul Pimple would be England or Wales.  However, I do not know whether that was the original spelling or perhaps it was "Pimpl" and the "e" was added later.  Information about the origin of the surname was hard to come by and even today it appears that the name is certainly not a common one.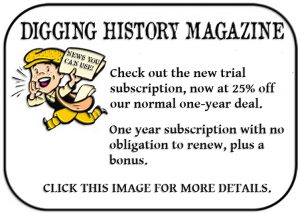 A search at Find-A-Grave of the entire United States yielded only 36 records (that is to say, those are the only ones recorded at Find-A-Grave as I'm sure there are many more but this was just a quick search for a point of reference). According to Ancestry.com the surname "Pimple" was most concentrated in Colorado in 1920. The search conducted at Find-A-Grave bore that out as there were far more entries for Colorado, specifically in Boulder and Logan County and all were buried in Catholic cemeteries. Wisconsin represented the next highest number of graves in the data base, followed by Kansas with two and one buried in Iowa, and again all buried in Catholic cemeteries.
My research of records indicated that both the Pimpel and Pimpl surnames belonged to immigrants from Austria, Germany, Bavaria or the Czech Republic (Bohemia). It also appears that some of those immigrants changed their name to "Pimple" at some point. One immigrant, Wendelin Pimpl, appears to have added the "e" after he was naturalized in Minnesota – subsequent census and land records add the "e" (original "Pimpl" surname on his father's gravestone, however) – more on Wendelin and his family later.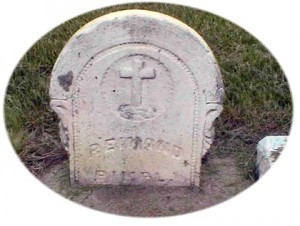 I ran across, surprisingly, names of people who were of Indian (the country India) origin with the surname "Pimple". I checked a database of Indian surnames and found Pimple listed as being associated with the Yajurvedi sub-caste (whatever that means, I don't know).
Historical information about this surname was hard to come by – even Ancestry.com didn't offer much help. While there were several family trees, the majority had no records or sources attached. What I did find were lots of military records – through the years there were many who served in the military with the surnames Pimple, Pimpl and Pimpel. Here are a few:
Paul Pimple – Revolutionary War (Pennsylvania)
Jacob Pimple – Revolutionary War (Pennsylvania)
Paul P. Pimple – Civil War (Pennsylvania)
Joseph Pimple – World War I (Colorado)
Edward Earl Pimpel – World War I (Kentucky)
Lawrence Pimpl – World War I (Wisconsin)
Reverend Edward M. Pimple – World War II Prisoner of War
Jeanette Pimple – World War II Cadet Nursing Corps (Wisconsin)
I'm sure these were hard working individuals who answered the call to serve, and no doubt either immigrants or children and grandchildren of immigrants. Edward Earl (along with a relative named Henry) were employed as "varnishers" or "varnish sprayer" when called to serve in World War I. Reverend Edward M. Pimple was a Japanese prisoner of war, held in the Franciscan House (Shanghai), along with fifty-five other Catholic clergymen. Jeanette Pimple, the single daughter of John and Elizabeth (Yousten) Pimple of Almena, Wisconsin was twenty-two years old when she joined the Cadet Nursing Corps on July 1, 1943.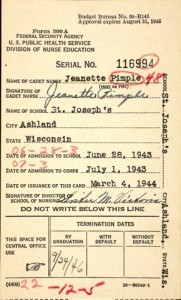 Jeanette was the granddaughter of Wendelin Pimple who immigrated to America from Bohemia (Austria) in 1855.
Wendelin Pimple
Wendelin Pimpl was born in Rojau, Bohemia, Austria on July 23, 1852 to parents Reimund and Kathrina (Wudinger) Pimpl. In 1855, Reimund brought his wife and three children to America. It appears that the family migrated to Wisconsin, and the first reliable census records I located were for 1870 in Calumet, Fond du Lac, Wisconsin. Their names were "butchered", to put it mildly, but then again census takers notoriously weren't the greatest spellers. I did find Wendelin in the 1860 census but not with his parents. Wendelin's name was misspelled several different ways over the years:
Wendell (1860)
Windalen (1870)
Wendlin (1900-1920-1930)
Babdlin (1910)
Kenndell (1940)
Wendelin was naturalized as a United States citizen in Sterns County, Minnesota (date unknown). In the 1900 census, Wendelin's wife Theresia was "Tracy". Wendelin had married Theresia in 1884, so the 1900 census is the first one where most of their large family (twelve children) are enumerated. One family tree lists the children of Wendelin and Theresia as:
John Frederick – b. 1884
Elizabeth – b. 1885
Katrine – b. 1888
Christina – b. 1890
Theresa – b. 1891
Jacob – b. 1893
Frank – b. 1895
William – b. 1897
Emma – b. 1899
Ottilia (Della) – b. 1899 (twins)
Edith Marie – b. 1901
Edward Joseph – b. 1905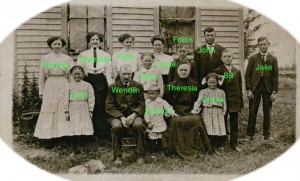 In 1900 Wendelin was a farmer living in Cedar, Nebraska. By 1910 the family had returned to Wisconsin, living in Almena, Barron County. This 1914 map shows a modest farm of 80 acres belonging to Wendelin: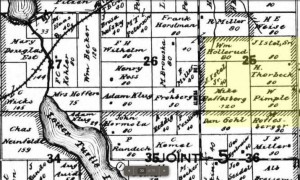 In 1920 the family still lived in the same location; however, in 1924 Theresia passed away at the age of 61 on April 16, 1924. Their sons John, Jacob and Frank had all registered for the World War I draft, and they all registered for the World War II draft as well. Youngest son Edward enlisted in World War II on June 16, 1942. One other note of interest while perusing Edward's records – the Wisconsin christening records list his race as "Colored (Black)" although his parents are listed as being born in Europe. As mentioned earlier, Wendelin's granddaughter, Jeanette (daughter of John), enlisted in the Cadet Nursing Corps.
According to census records, it appears that Christina, Otillia, Emma and Edith never married. John married and had a large family and was employed as a merchant (with a sixth grade education), Jacob worked as a farmer (sixth grade education), Frank worked for Jacob in 1940 and was single (apparently never married), and Edward and Emma were living with their 87 year old father "Kenndell" in 1940.
Wendelin Pimple died on October 13, 1946 at the age of 94. Seven of his children are buried in the same cemetery (Sacred Heart) in Almena, Wisconsin. Unmarried daughter Christina is buried in Logan County, Colorado.
Death by Pimple
The Pimple surname is not common but it piqued my interest to see what I could find. I hope you enjoyed the story. As I said, it was hard to research the "Pimple" surname using Google – some subjects are more difficult than others no matter which search engine you use. I ran across these obituaries of young people who died, well, by pimple:
Died of Blood Poisoning – Daughter of Mr. and Mrs. Joseph Washburn of DeKalb Poked Pimple which Resulted in Death
Mr. and Mrs. W. S. Washburn left this morning to attend the funeral of Mr. Washburn's niece, the 21-year-old daughter of Mr. and Mrs. Joseph Washburn of DeKalb, who died Monday as a result of blood poisoning. About a week ago Miss Washburn had a slight pimple on her forehead which she picked with her finger and brought the blood. Poisoning developed later and which resulted in her death Monday. (Gourvenor Press – August 14, 1907)
Ruth Edna Arrendell Casey – died Sep 10 1928; cause of death – infection from pimple on nose
Newspaper Unknown – September 15, 1924
Forest C., son of Mr. And Mrs. L. C. Cordell of near Cantrall, died at the St. John's hospital in Springfield, Monday afternoon, September 15, 1924, at 12:45 o'clock, aged 13 years, 9 months and 13 days.
Death was caused from an infection of a pimple on his lip. He had been ill only about five days. The family have the sympathy of the entire community in their sad bereavement. Death has taken from them the only son just as he was entering upon the age of usefulness and at a time when his interest in his school work was the pride of his parents.
Minnie Hummel was born on July 10, 1877 in Schuylkill County, Pennsylvania. She died on February 22, 1898. Her death was due to 'picking a pimple' and she developed blood poisoning.
Of course, while I meant to end this article with a bit of tongue-in-cheek, it was quite unfortunate that these individuals lived in a time before effective antibiotics and treatments had been developed. Just another reminder of what our ancestors endured and what history can teach us.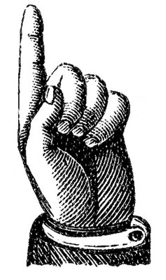 Did you enjoy this article?  Yes? Check out Digging History Magazine.  Since January 2018 new articles are published in a digital magazine (PDF) available by individual issue purchase or subscription (with three options).  Most issues run between 70-85 pages, filled with articles of interest to history-lovers and genealogists — it's all history, right? 🙂  No ads — just carefully-researched, well-written stories, complete with footnotes and sources.
Want to know more or try out a free issue? You can download either (or both) of the January-February 2019 and March-April 2019 issues here:  https://digging-history.com/free-samples/
Thanks for stopping by!