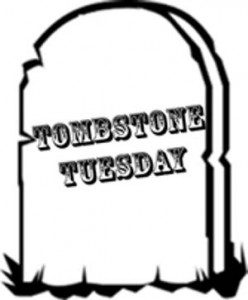 William D. Cobbledick was born in Whitley, Canada in 1849 and moved to Marshall, Michigan with his parents at the age of six months.  While early records for William and his family are scarce, I believe his parents were John and Mary (Derbuiny?) Cobbledick.  Other than the 1870 census the only other family record might have been one for Mary Cobbledick of St. Clair County whose name appears in an 1860 Federal Population Schedule index.  There were other Canadian-born members of the Cobbledick family enumerated in St. Clair County, Michigan that year as well, but no John or William.
In fact, there seems to have been a large contingent of the Cobbledick family members who had migrated to America as evidenced by compiled census records at Ancestry.com.  The surname  originated in England, but as of 2014 only 737 people in the entire world bore the name (South Africa – 274; Australia – 156; England – 151; Canada – 83; United States – 72; Latvia – 1).1
NOTE: This article is being re-purposed and will be included in a future edition of Digging History Magazine. Please check out our new site:  www.digginghistorymag.com.  Samples are available by clicking magazine image.  Regular monthly issues currently available for only $1.99. – Updated 1/20/18.