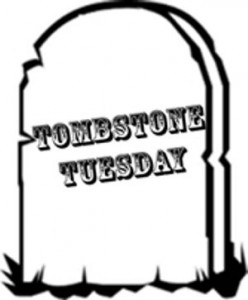 William D. Cobbledick was born in Whitley, Canada in 1849 and moved to Marshall, Michigan with his parents at the age of six months.  While early records for William and his family are scarce, I believe his parents were John and Mary (Derbuiny?) Cobbledick.  Other than the 1870 census the only other family record might have been one for Mary Cobbledick of St. Clair County whose name appears in an 1860 Federal Population Schedule index.  There were other Canadian-born members of the Cobbledick family enumerated in St. Clair County, Michigan that year as well, but no John or William.
In fact, there seems to have been a large contingent of the Cobbledick family members who had migrated to America as evidenced by compiled census records at Ancestry.com. The surname originated in England, but as of 2014 only 737 people in the entire world bore the name (South Africa – 274; Australia – 156; England – 151; Canada – 83; United States – 72; Latvia – 1).1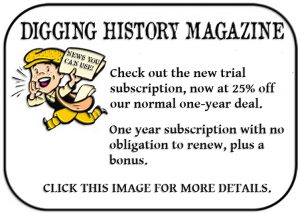 The Internet Surname Database notes the surname and its various spellings include: Cobbledick, Cobledike, Cobbleditch, Copleditch, Copeldick, Cuppleditch (perhaps) and Cobberduke (now extinct). The name may have been locational, perhaps derived from a region of East Anglia and referring to ditch or dike/dyke built of cobble. Cobble was an early form of construction used in Norfolk and Suffolk.
Charles Bardsley, a leading Manchester minister, published Our English Surnames in 1873 and later claimed the name meant "Cobbalds dyke" – Cobbald was an early first name.2 The Dictionary of English and Welsh Surnames, also by Bardsley and published in 1901 by his widow, emphatically stated, however, the name had no connection to a dike made of cobble-stones, but rather to a proprietor named Cobbold. One newspaper article, musing about a litany of unusual surnames, noted: "Cobbledick, who should be a shoemaker".3
It's possible William's parents had already passed away by the 1870 census when he was enumerated as a farm laborer with a Calhoun County family. At the age of nineteen William had his first taste of the "big village" when he traveled to Kalamazoo to attend a fair. While there he purchased a pair of rather uncomfortable custom-made boots. On his way home William removed the boots and continued walking barefoot. In later years William, or "Uncle Bill" as he was called, still preferred walking to riding – and he still had the boots.
He loved the outdoors and spent most his life there hunting, fishing and learning to swim in the Kalamazoo River. On January 1,1872 William married Ida Marie Knickerbocker – Ida Marie Knickerbocker Cobbledick (I had to giggle a little when I saw that name at Find-A-Grave – what a name!). I giggled again when I saw their marriage record where Ida's name is written as "Ida Maria Roderdicker".
Their first child, a son named Charles, was born in 1873. Other children mentioned in later newspaper articles were Marietta (1878) and Ada May (1887). William and Ida remained in Marshall until about 1879 and then spent several years living in Allegan and Van Buren counties before moving back to Kalamazoo County. Ida passed away on December 23, 1917 and Charles died in Lubbock, Texas in May of 1922.
William remained vigorously active following Ida's death. In April of 1922 it was noted the "widely known resident of Kalamazoo county fell[ed] and split sixty cords of wood during [the] past winter."4 The article headline read:
Uncle Bill Cobbledick is Champion Woodsman at 74
He was seventy-four "years young" and continued to tramp off to the north woods every fall to hunt deer, "seldom returning without his limit of game." William loved to hunt and fish more than eat when he was hungry, he declared. He was still a great walker and often walked three-and-a-half miles to Alamo Center.
According to a Michigan death record William D. Cobbledick died on July 2, 1926 at the age of seventy-seven in Kalamazoo, although his tombstone has "1927″ as his year of death. He is buried with Ida and two of his children (Charles and Marietta) in Oakwood Cemetery in what appears to be a family plot.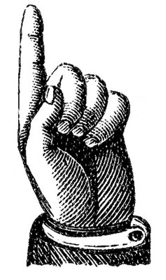 Did you enjoy this article?  Yes? Check out Digging History Magazine.  Since January 2018 new articles are published in a digital magazine (PDF) available by individual issue purchase or subscription (with three options).  Most issues run between 70-85 pages, filled with articles of interest to history-lovers and genealogists — it's all history, right? 🙂  No ads — just carefully-researched, well-written stories, complete with footnotes and sources.
Want to know more or try out a free issue? You can download either (or both) of the January-February 2019 and March-April 2019 issues here:  https://digging-history.com/free-samples/
Thanks for stopping by!