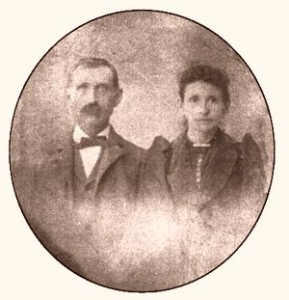 Josiah Wilson Rainwater was born on October 10, 1843 in Waterloo, Pulaski County, Kentucky to parents Bartholomew and Nancy McLaughlin Rainwater.  He was the youngest of eleven surviving children born to their marriage and named after Reverend Josiah Wilson, a minister and Revolutionary War veteran.
Josiah was seventeen years old when the Civil War began in 1861 and following his eighteenth birthday in October he enlisted at Camp Wolford, south of Somerset, on November 1.  Two months later on January 1, 1862 he mustered into the 3rd Kentucky Infantry, Company D at Camp Boyle as a private, joining his older brother Miles who served in both the 1st and 3rd Kentucky Infantry.
NOTE: This article is being re-purposed and will be included in a future edition of Digging History Magazine. Please check out our new site:  www.digginghistorymag.com.  Samples are available by clicking magazine image.  Regular monthly issues currently available for only $1.99. – Updated 1/20/18.