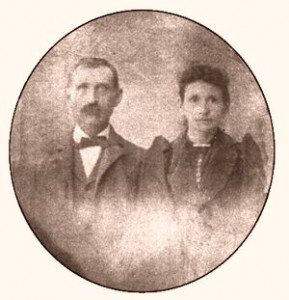 Josiah Wilson Rainwater was born on October 10, 1843 in Waterloo, Pulaski County, Kentucky to parents Bartholomew and Nancy McLaughlin Rainwater.  He was the youngest of eleven surviving children born to their marriage and named after Reverend Josiah Wilson, a minister and Revolutionary War veteran.
Josiah was seventeen years old when the Civil War began in 1861 and following his eighteenth birthday in October he enlisted at Camp Wolford, south of Somerset, on November 1.  Two months later on January 1, 1862 he mustered into the 3rd Kentucky Infantry, Company D at Camp Boyle as a private, joining his older brother Miles who served in both the 1st and 3rd Kentucky Infantry.
On December 31, 1862 while engaged at the Battle of Stone River in Murfreesboro, Tennessee under the command of General William Rosecrans, Josiah sustained a bullet wound to his hand. In November of 1862 he was promoted to Corporal and in March of 1863 advanced to the rank of Sergeant. During the Battle of Kennesaw Mountain on June 27, 1864 he sustained serious wounds to his hip and chest which required two months of hospitalization. After three years of service, Josiah was mustered out on January 10, 1865 in Louisville, Kentucky.
He returned to Pulaski County and married Elizabeth Jane Weddle on January 19, 1866. Their first child, Martha Jane, was born later that year on October 24. Eight more children were born to their marriage: Nancy Frances (1869), Lucy Isadore (1872), Doretta (1874), Miles (1876), Mary (1879), Cornelia (1881), Roscoe (1883) and Minnie (1885).
In 1883 Josiah applied for his Civil War pension and received $1.00 per month as compensation for his service and battle wounds. In 1870 his elderly parents Bartholomew and Nancy were living with his family. In July of 1889 he wrote a letter to Miles who lived in Oregon, informing him of their father's death following a stroke: "Everything was done for him that could be done, but human power could not save him."1
The following year Josiah left Kentucky and migrated with his family to Williamson County, Texas. Why he left is unclear, but Rainwater family researchers theorize that returning soldiers experienced a kind of "post-war malaise" following the Civil War, finding Pulaski County no longer a "good Christian place" to raise their families.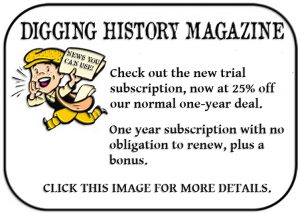 Josiah founded the town of Waterloo, named after his childhood home in Kentucky, and served as the town's postmaster from 1897 until 1901. In 1907 he moved to Oklaunion in Wilbarger County and remained there the rest of his life. Through the years he had been involved in the civic affairs of the communities where he lived. In both 1880 and 1910 he served as a census enumerator, served as a school board and bank trustee, deputy sheriff, tax collector, deacon in his church and achieved the rank of Worshipful Master as a Mason.
It appears that all of his children came to Texas with him and remained there, some in Williamson County and several in Wilbarger County. His son Roscoe, born on July 4, 1883, worked as a bookkeeper and paymaster with the Panama Canal project. Upon his return to the United States he farmed and pursued various business interests in Wilbarger County.
By the time Josiah died on March 16, 1934 at the age of ninety he was believed to have been one of the oldest Master Masons in Texas. His obituary mentioned he was a "captain under General U.S. Grant in the civil war".2 That information probably came from family members who remembered a certificate which hung in Josiah's home for years, indicating he had received a commission as a captain in the Army of the Cumberland. However, for the 1890 census of Civil War veterans Josiah was enumerated as a sergeant, reflecting his official Civil War service record.
Elizabeth died at the age of ninety-five on June 25, 1943 of pneumonia, contracted after going out in a rainstorm to tend to her chickens. She is buried alongside Josiah in Vernon's Eastview Memorial Park.
While performing some follow-up research for another article, I came across the subject of today's article. What caught my attention was the fact he was born in Pulaski County, Kentucky, home to many of my maternal ancestors and later moved to a Texas county that was home to my paternal great-great grandmother Catherine "Kate" Hall Bolton. She lived in the community of Fargo, about ten miles north of Vernon. Other records I came across indicate there were Rainwaters living in Hamilton County, Texas as well, home to my great-great grandparents, John Wesley and Mary Angeline Brummett.
It's certainly possible Josiah was related either directly or indirectly by marriage to some of my Kentucky kin. I saw at least one record of a Chaney (part of my maternal ancestral line) marrying a Rainwater. There may actually be something to the "six degrees of separation" theory after all!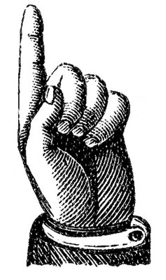 Did you enjoy this article?  Yes? Check out Digging History Magazine.  Since January 2018 new articles are published in a digital magazine (PDF) available by individual issue purchase or subscription (with three options).  Most issues run between 70-85 pages, filled with articles of interest to history-lovers and genealogists — it's all history, right? 🙂  No ads — just carefully-researched, well-written stories, complete with footnotes and sources.
Want to know more or try out a free issue? You can download either (or both) of the January-February 2019 and March-April 2019 issues here:  https://digging-history.com/free-samples/
Thanks for stopping by!