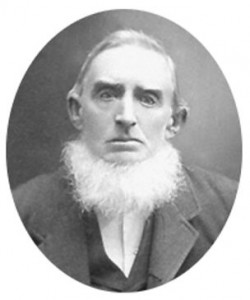 Baron DeKalb Stansell was born in Decatur, DeKalb County, Georgia on November 25, 1833 to parents David and Priscilla (Chastain) Stansell.  DeKalb County was established in 1822 from parts of Henry, Gwinett and Fayette counties and named after Baron Johann de Kalb, a French military officer and Revolutionary War hero.
Baron de Kalb made his first visit to America in 1768 at the request of France's foreign minister de Choiseul, a covert mission to find out what was really happening at that volatile time before the Revolutionary War.  He returned in 1777 with Marquis de Lafayette and joined the Continental Army with the rank of Major General.
NOTE: This article is being re-purposed and will be included in a future edition of Digging History Magazine. Please check out our new site:  www.digginghistorymag.com.  Samples are available by clicking magazine image.  Regular monthly issues currently available for only $1.99. – Updated 1/20/18.