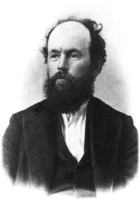 Euphronius Daniel "Frone" George was born in April of 1840 in Lunenburg County, Virginia to parents James and Ermine (or Armine) George.  Frone was their second son and the 1850 census enumerated six children for James and Ermine, ranging in age from ten to one.
In 1852, James died and it appears that his oldest son William and youngest daughter Mary may have also died sometime between the 1850 and 1860 censuses.  In 1860 Ermine was a widow living "North of the Court House" in Raleigh County, Virginia (soon to be West Virginia) with her children Frone, Henry and Harriet, who was listed as a spinster at the age of seventeen.
NOTE: This article is being re-purposed and will be included in a future edition of Digging History Magazine. Please check out our new site:  www.digginghistorymag.com.  Samples are available by clicking magazine image.  Regular monthly issues currently available for only $1.99. – Updated 1/20/18.