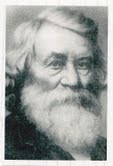 Jesse Lovask Green was born on February 1, 1802 to parents Amos and Elizabeth (Searcy) Green in Rutherford County, North Carolina.  Amos and Elizabeth were the parents of several children, possibly as many as twelve or thirteen.  In 1810 there were eight household members enumerated in Amos Green's household and in 1820 there were thirteen.
Although no slaves had been enumerated in the two previous censuses, in 1830 the Amos Green family possessed three slaves – two females between 10 and 23 and one male under 10.  However, by that time Jesse and his wife Mary Ann had migrated to Cherokee County, Georgia, arriving there in 1824.  There Jesse purchased land along the Etowah River and settled among the Cherokee Indians.
NOTE: This article is being re-purposed and will be included in a future edition of Digging History Magazine. Please check out our new site:  www.digginghistorymag.com.  Samples are available by clicking magazine image.  Regular monthly issues currently available for only $1.99. – Updated 1/20/18.