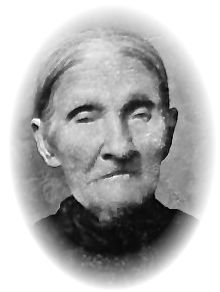 She was born on September 8, 1796 in Virginia and moved with her family to Spartanburg, South Carolina at the age of three, an event she remembered vividly in 1902 when interviewed by the Dallas Morning News.  John Scott was a farmer and the father of three sons and eight daughters.
While most of her family appears to have died young, Zilpha would more than outlive all of them, her life spanning three centuries.  When she was born George Washington was serving his second term as the first president of the United States.  Although Napoleon Bonaparte had just married Josephine his rise to power had not yet evolved.
"My people were hard-working people," she declared. "We worked in the fields with plows drawn by oxen and made crops that way for my father the year before I was married."1 Her childhood dresses were made of flax cloth, although she fondly remembered the first calico dress she made.
"Calico was so skeerce and expensive we couldn't afford any flounces and frills and trains them days." Instead, Zilpha wove flax cloth and traded it yard for yard for calico. It was "purty", she remembered in 1902, and she herself was "naturly purty". In those days folks didn't wear their shoes on the way to church, corn shuckings, logrollings, weddings or fairs. They would walk barefoot until reaching their destination, put their shoes on and take them off again before walking home.
Zilpha married William Hiram Dockery in 1818, with whom she had nine children – six sons and three daughters. From Spartanburg, they moved and settled among the Cherokee Indians in Alabama. At that time the Cherokee lived much like the white man, very rich and owning Negro slaves. That would change as more white settlers arrived and gradually forced the Indians to relinquish their land.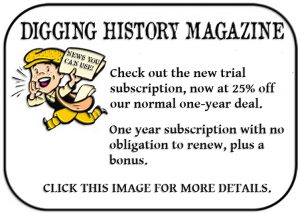 William was hired by the government to transport the Cherokees from Alabama to Texas and the Indian Territory. She remembered a great many of them committed suicide rather than leave their beloved land. During the trek William contracted swamp fever and died soon after returning in 1846 or 1847. In 1856 she married John Diffy, a veteran of the War of 1812 and a personal friend of General (and later President) Andrew "Old Hickory" Jackson. John died about a year later and Zilpha changed her name back to Dockery.
Zilpha, or "Grandma Ziff" as she was known to her family, was a great cook and baker who made her pin money selling gingercake and cider. People would come from miles around when she cooked for weddings, fairs, cotton pickings, corn shuckings, logrollings, quiltings – until she was 100 years old, any event where folks congregated en masse. During the Civil War she was also on hand for muster days to cook "a good square meal". "And, my Columbus, how they did eat!", she exclaimed.
In the 1890's she moved with her descendants to Lamar County, Texas. In 1902 the reporter who interviewed Zilpha surmised that her longevity may have been due to a "primitive mode of living". C.W. Driskell, her son-in-law offered her a comfortable home upon arriving in Texas, yet she preferred living the primitive style she had always known. The reporter shivered while Zilpha paid absolutely no mind as the wind blew through the cracks – and summer was still better suited for bare feet than shoes!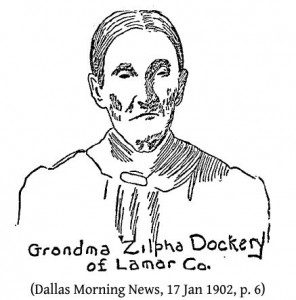 One of the most amazing things occurred after Zilpha reached the century mark. She had never attended a day of school in her life, yet at the age of one hundred years she decided to teach herself the alphabet and learned to read. In 1902 at the age of 105 her memory was still remarkably sharp, although she had begun to slow down a bit and was losing her eyesight and occasionally experiencing "drunk and swimming spells".
Her taste in clothing remained "old-fashioned" as she continued to knit her own stockings and gloves. Zilpha enjoyed traveling and would spend a great deal of time visiting her family scattered across north Texas. During her life she had never been seriously ill, took salts once in awhile for her stomach, and maybe a nip of brandy now and then (even as a staunch Baptist!). She was still using snuff but had given up smoking just a short time before the interview – the "drunk and swimming spells" to blame. The reporter noted she still hadn't quite yet kicked the habit – reaching over to borrow C.W.'s cigar, she enjoyed a few satisfying puffs.
Her vivaciousness and zest for life was evident as she answered questions about her past and shared stories from days gone by. When asked if she believed in witches Zilpha told a story about her cows once beginning to give bloody milk that smelled bad. An old neighbor lady shared a remedy to determine if a cow had been witched.
She put the milk in a pot on the fire and whipped the milk out into the fire with a bundle of willow switches while it was boiling. According to the old lady, whoever withced the cows was supposed to walk through the door. Zilpha sent all of her children out of the room and while whipping the milk in walked none other than her sister-in-law Bessie Gilbert. Bessie asked, "Zilph, what in the devil are you doing there?". Zilpha replied, "Well, the devil has come." She never would say whether she believed in witches, however.
Oh, and she was opinionated! As a devout Baptist she had walked a half mile or more to preaching for years, although in the early twentieth century she "had no patience with the common run of preachers of these days". In her day they preached from Bible "without any put on and show to plain, sensible people, many of whom attended in their shirtsleeves, barefooted, in log cabins and under trees." The preacher himself might be in shirtsleeves – and back in his own field the next day to make a living rather than charge for his preaching. In her opinion, the preachers of 1902 were all for the "almighty dollar".
The Victorian style of dress was on its way out and Grandma Ziff had "plumb contempt" for that sad state of affairs as well. Her reasoning: the girls of that day were so foolish and uglier than in her day. Thus, it took more fine dressing to make themselves look as purty as she had been in her youth. Grandma Ziff was definitely one-of-a-kind and plenty feisty.
A year after the interview Zilpha Dockery took ill one day, became unconscious and died on January 14, 1903 at the age of 106. She was buried in the Shady Grove Cemetery in Pattonville, Lamar County, Texas. Inexplicably, newspapers outside of Texas reported her as a "colored woman". If you'd like to read more about Zilpha, see the Find-A-Grave entry here.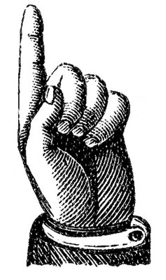 Did you enjoy this article?  Yes? Check out Digging History Magazine.  Since January 2018 new articles are published in a digital magazine (PDF) available by individual issue purchase or subscription (with three options).  Most issues run between 70-85 pages, filled with articles of interest to history-lovers and genealogists — it's all history, right? 🙂  No ads — just carefully-researched, well-written stories, complete with footnotes and sources.
Want to know more or try out a free issue? You can download either (or both) of the January-February 2019 and March-April 2019 issues here:  https://digging-history.com/free-samples/
Thanks for stopping by!