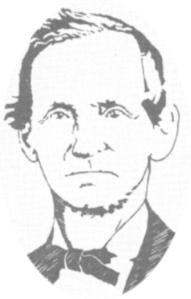 Thomas Jefferson Pilgrim was born on December 4, 1804 in East Haddam, Connecticut, the first child of eleven born to Thomas and Dorcas (Ransom) Pilgrim.  His family were devout Baptists and T.J. Pilgrim would spend a lifetime devoted to religious education.
After receiving his license to preach Thomas entered Hamilton Literary and Theological Institute, part of Colgate University, at the age of eighteen.  Even though his health was delicate he joined a group of sixty colonists and migrated to Texas following the completion of his education.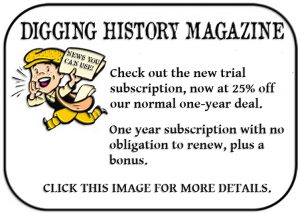 The migrants traveled to Cincinnati by water, via a raft built in two pieces and led by Elias R. Wightman. The first day was trouble-free although by that night they were cold and wet. After seeking shelter in an Indian village along the north bank, an old chief had pity and escorted them to a small cabin.
Although small (about twenty square feet), the cabin had a good floor and fireplace and the colonists had a warm place to sleep that night and food to eat. The raft trip continued past Pittsburgh and upon arrival in Cincinnati the migrants purchased provisions. Planning ahead in preparation for residing in Texas, Thomas bought a set of Spanish books so he could learn the language prior to arrival.
After waiting two weeks for a ship, a vessel from Maine run by three men became available for rental for a sum of five hundred dollars. However, it was determined only one of the crewmen proved capable of delivering the passengers to their destination. The captain instead offered to sell the vessel to the migrants for the same amount. The migrants agreed and set sail down the Mississippi River.
After reaching the open waters of the Gulf of Mexico, the boat began to drift due to a lack of breezes to move it along. Then a sudden gale arose and seasickness struck both passengers and crew. After two days of gale-force winds the waters calmed, only to see the storm-to-calm pattern repeat itself. Eventually they found their position to be near the entrance of Matagorda Bay, but with the wind blowing directly out of the pass there was little chance to enter safely. Still, they were determined to try and reach dry ground.
Thomas was the only person other than the boat's crew who knew how to sail a vessel – it would be necessary later for Thomas to commandeer the vessel and later steer it into Matagorda Bay after the captain fell drunk. Provisions were also depleted and water was severely rationed – only one-half pint per person per day. At times Thomas declined his portion and instead offered it to the children.
Attempts to enter the bay were rebuffed by the winds for twenty-four hours before the vessel was steered toward Aransas. Upon landing, fires were started, water secured and an expedition sent out to find food. About an hour after reaching the shore (the boat was anchored about two hundred yards away) several canoes with Indians were seen.
The Karankawas were known to be cannibals and with only one musket at their disposal the women and children were especially vulnerable. As Thomas approached the Indians with the musket pointed toward the Indian leader, the chief motioned and made signs of friendship. The hunters arrived back making them feel safer still, although the Karankawas never showed any signs of unfriendliness. Instead, they traded the fish stored in their canoes to the weary and hungry migrants. After returning everyone to the boat the group remained anchored for several days while re-supplying food and water before setting sail once again.
With fair winds they again set sail with the intention to land at Matagorda. The captain handed the helm over to Thomas and went to his quarters to sleep. The wind was calm, however, and Thomas thought there was only a slight chance of landing. Since he had command of the vessel he informed Elias Wightman he could beach the boat, but the leader disagreed since it would require an expedition through Indian country before reaching a white settlement more than a hundred miles distant. Thus, it would be best to remain on the vessel.
Thomas awoke the captain who decided to again attempt to make it up the pass. Thomas and one of the crew members went ahead in a smaller boat and guided the larger vessel into the bay. Following a brief Christmas dinner Thomas set out for San Felipe de Austin in early 1829. Upon arrival he met Stephen F. Austin and the two established a friendship which lasted until Austin's death in 1836. As a Latin scholar Thomas quickly learned Spanish and served as an interpreter and translator of Spanish documents for Austin.
In 1829 Thomas founded Austin Academy, a school for boys. That same year he also founded the first Sunday School in Texas. However, since Mexican government frowned on Protestant worship the Sunday School was soon closed. The migration from New York to Texas must have proven beneficial, at least according to an extracted letter published in a Hartford, Connecticut newspaper. In support of Dr. Phelps' Compound Tomato Pills, T.J. Pilgrim of Columbia, Texas (of declining health for some time) wrote the following on December 31, 1838:
Having been here a sufficient length of time to test the merits of Dr. Phelps' Tomato Pills, and the reception they are likely to meet – I feel it incumbent on me to send you the following: With regard to my own case, they have restored me to perfect health, after I thought health had forever fled; and from my experience, I am confident they are the best medicine yet discovered, for those diseases, to which in warm climates, we are more or less liable. They have been used also, by many others, in obstinate case of chill and fever, and have in every instance effected a radical cure.1
During the war with Mexico Thomas helped capture a Mexican boat in Matagorda Bay. For his service he received a Republic of Texas land grant in Gonzales County. In 1838 he married Lucy M. Ives and they moved to Gonzales where he began to organize a permanent school. Lucy died soon after their arrival, and following a Comanche raid plans for the school's expansion were cancelled.
Thomas married Sarah Jane Bennett, daughter of Major Valentine Bennett, on April 13, 1841. After moving to Houston the couple later returned to Gonzales where they raised their family. Of their eleven children only five grew to maturity. Thomas and Sarah were charter members of the First Baptist Church of Gonzales.
From 1852 until 1853 he served on the board of visitors at Baylor University and also helped found Gonzales College, chartered on February 16, 1852. He served as president of the board of trustees of the college, in addition to civically serving his community as county treasurer and three terms as justice of the peace. He would also serve in the Confederate army.
T.J. Pilgrim is most remembered for his efforts to establish Sunday Schools in South Texas – "the cradle of Texas Baptist activity."2 He is still celebrated as the "father of Sunday Schools in Texas".
Thomas fell seriously ill in 1877, recovered enough to leave his bed in September, but passed away a few weeks later on October 29. He is buried in the Gonzales City Cemetery with Sarah who died on February 1, 1883. Their Greek Revival style home built in early 1877 still stands, located at 223 St. James Street in Gonzales.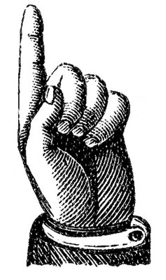 Did you enjoy this article?  Yes? Check out Digging History Magazine.  Since January 2018 new articles are published in a digital magazine (PDF) available by individual issue purchase or subscription (with three options).  Most issues run between 70-85 pages, filled with articles of interest to history-lovers and genealogists — it's all history, right? 🙂  No ads — just carefully-researched, well-written stories, complete with footnotes and sources.
Want to know more or try out a free issue? You can download either (or both) of the January-February 2019 and March-April 2019 issues here:  https://digging-history.com/free-samples/
Thanks for stopping by!