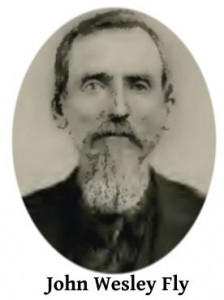 John Wesley Fly was born in Barry County, Missouri on March 7, 1844 to parents Asher Pipkin and Marillay (Cantrell) Fly.  Asher and Marillay were born in Tennessee and John was one of fourteen children born to their marriage. His parents were devout Christians, Asher having first professed his faith in 1840 by joining the Methodist Church and four years later joining the Methodist Episcopal Church.
Marillay died in 1860 and Asher married Minerva Doty in 1862 and fathered four children with her.  Meanwhile, the Civil War erupted and the state of Missouri was sharply divided as to its loyalties.  Citizens of Barry County gathered soon after the first shots were fired at Fort Sumter and declared their intentions to remain neutral, fearing civil war could erupt within the borders of their county.  Yet, despite the so-called Gadfly Resolution of 1861 (Gadfly was later changed to Corsicana) the county was indeed divided.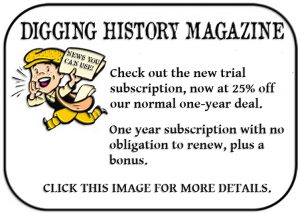 According to the White River Valley Historical Quarterly, the county was "sharply divided"1 with northern and eastern parts of the county solidly Union and the western and southern parts favoring the Confederacy. Of course, there were exceptions even around Gadfly where John's sweetheart Charity Clark lived with her family.
John's entry at Find-A-Grave, taken directly from The History of Fresno County, California2 indicates the Clark family had Southern sympathies, while their future son-in-law joined the Union Army in Fayetteville, Arkansas on January 3, 1863. He served in Company H of the Missouri Cavalry and fought at Little Rock and Camden, suffering nary a scratch.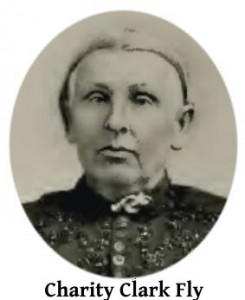 During one furlough John returned home and found Charity had remained true to him, and on June 12, 1864 they were married in Newton County. John returned to the war; on February 8, 1865 his first child, a son named Fountain was born. In September of 1865 he was honorably discharged, and having been raised on a farm, took up farming in Barry County.
Asher died in 1868 and was remembered as a "man of extraordinary mind and especially in reference to the doctrine and discipline of the Church to which to which he belonged. He was a man of dauntless courage, yet humble, and affable and lamb-like. His life was a living epistle of Christianity, known and read of all men with whom he had intercourse. The subject of religion was his usual topic of conversation."3
Four daughters were added to their family (Miranda, Gertrude, Roxie Ellen and Allie) before John and Charity decided to pull up stakes and move to Routt County, Colorado in 1883 — perhaps at the urging of his brother Albert who was enumerated there in 1880. There John worked successfully in the cattle industry until his health declined around the turn of the century.
After selling his stock John thought his health might improve, and when it didn't his physicians advised him to move to a lower altitude. John had researched California and decided Fresno County would be their new home. He and Charity (and it appears their children) moved to Fresno County, California after selling the ranch in 1904.
John purchased land outside of Clovis which had been planted in peaches, but later sold ten acres when it proved to be too much work. After cutting down the peach trees he planted grapevines on the remaining five acres. John and Charity were members of the Clovis Methodist Episcopal Church where he served as a board member for several years. He was also a member of the G.A.R. (Grand Army of the Republic) Atlanta Post which met in Fresno.
John was a highly esteemed member of his community, remembered as a "brave old soldier with an enviable war record, and a citizen equally esteemed for his virtues as a man and father". At the time of his death on January 20, 1924, John left behind his wife Charity, five children and several grandchildren and great-grandchildren.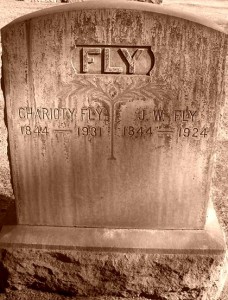 Charity passed away on April 26, 1931 and the two share a gravestone, with a separate G.A.R. stone commemorating John's Union service, in the Clovis Cemetery. Her name is engraved as "Charioty" and The History of Fresno County refers to her as "Charioty", although most census records and their marriage record record her name as "Charity".
While researching the story I found some more unusual/unique Fly family names: Saphronia was married to John's brother Albert and they had children named Phariba, Dallas and Bunavista; two of Minerva and Asher's children were named Florida and Oceaonda (females). Of interest to me is Oceaonda – a most unusual name – who married James Smith and moved to Oklahoma. She is buried in the same cemetery in Hominy, Osage County where my great-great grandfather Wylie Thomas Young is buried – who knows, they may have been acquainted.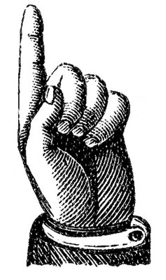 Did you enjoy this article?  Yes? Check out Digging History Magazine.  Since January 2018 new articles are published in a digital magazine (PDF) available by individual issue purchase or subscription (with three options).  Most issues run between 70-85 pages, filled with articles of interest to history-lovers and genealogists — it's all history, right? 🙂  No ads — just carefully-researched, well-written stories, complete with footnotes and sources.
Want to know more or try out a free issue? You can download either (or both) of the January-February 2019 and March-April 2019 issues here:  https://digging-history.com/free-samples/
Thanks for stopping by!